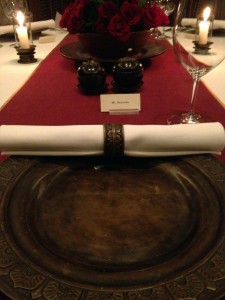 I was invited to join the dinner with Chef Vindex Valentino Tengker, one of the juries at Masterchef Indonesia, at Sriwijaya Restaurant (The Dharmawangsa Jakarta). All the dishes were cooked using French technique but with Indonesian influence. Overall it was very interesting. The food were unique and certainly proved that Indonesian tastes could also be represented in a fine dining course. Regretted for not taking the DSLR with me because the food presentations were really nice.
The table setting look pretty nice and the ambience was great. The course consists of five meals and a selection of dessert.
Now time for the "food chain".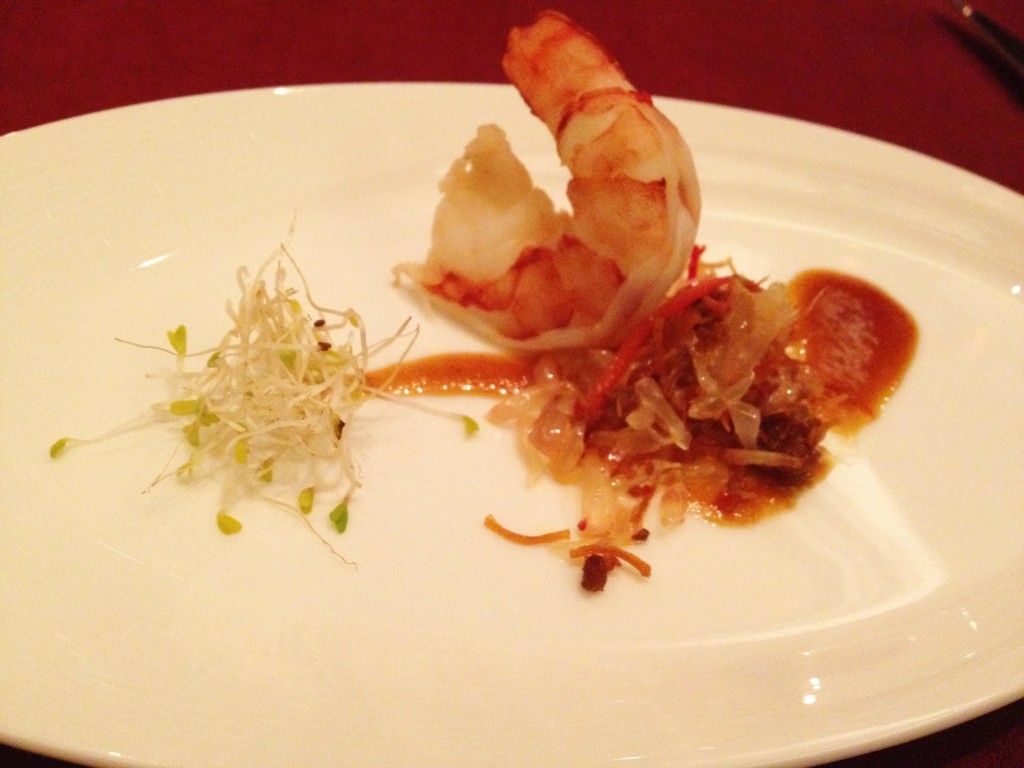 Amuse bouche: Poached shrimp with dried shrimp, pomelo, and "rujak" dressing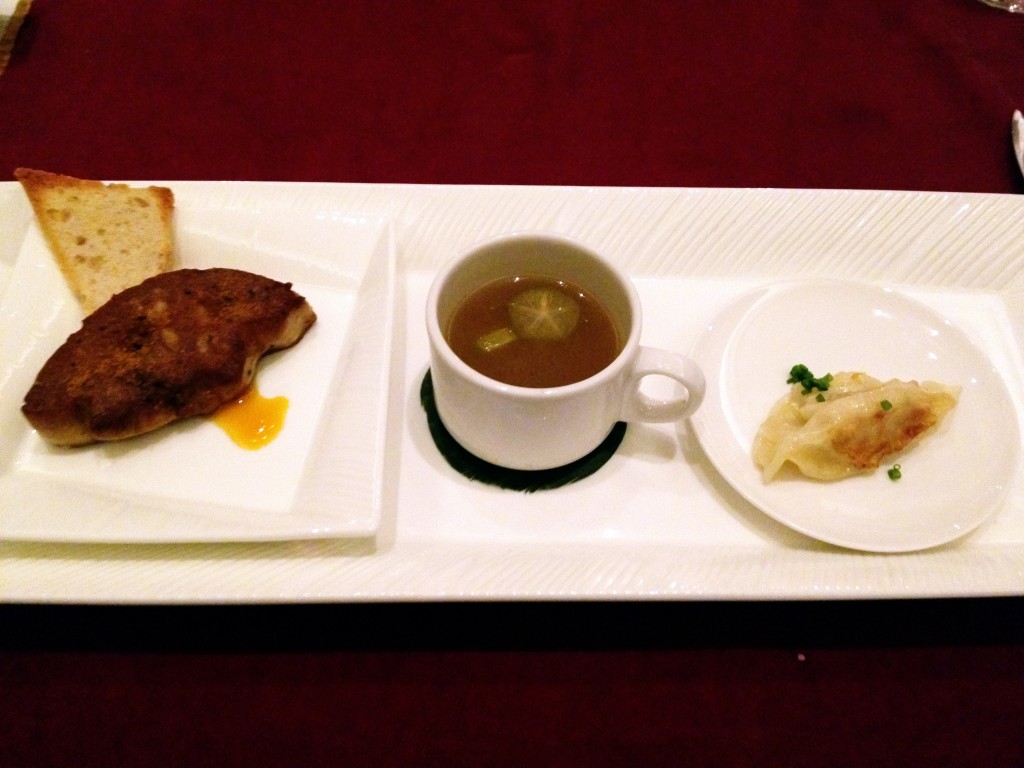 Appetiser: Asian sampling foie gras, pan fried with tangerine glazed, duck and foie gras potsticker, with "belimbing wuluh" broth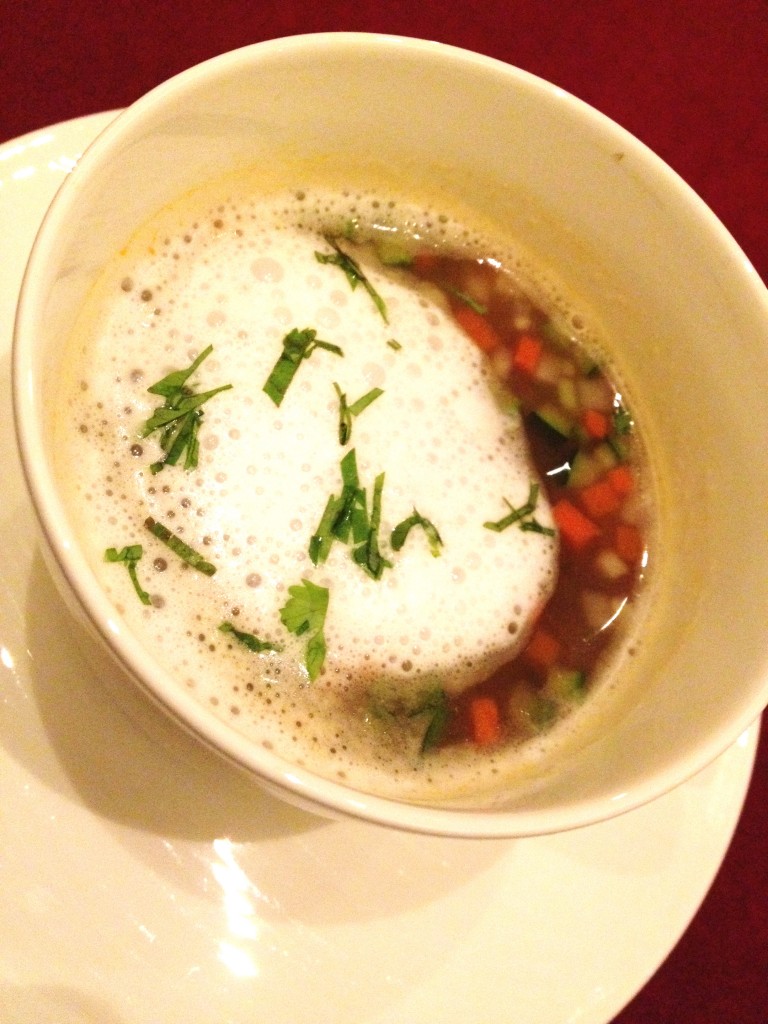 Soup course: Lobster consommé, lemongrass and galangal infused, coconut milk foam and lobster
Fish course: Kafir lime scented salmon fillet with gingered apple puree, lime jelly, and walnut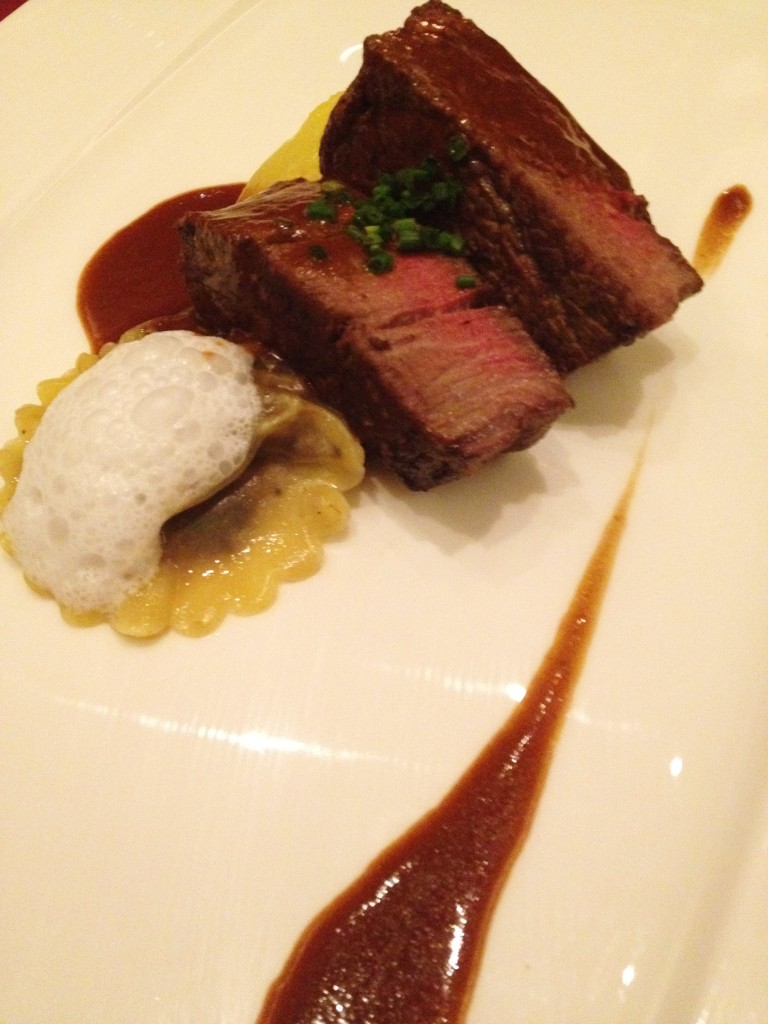 Meat course: Rendang glazed Wagyu beef tenderloin with red kidney bean fricassee, turmeric potato, and coconut foam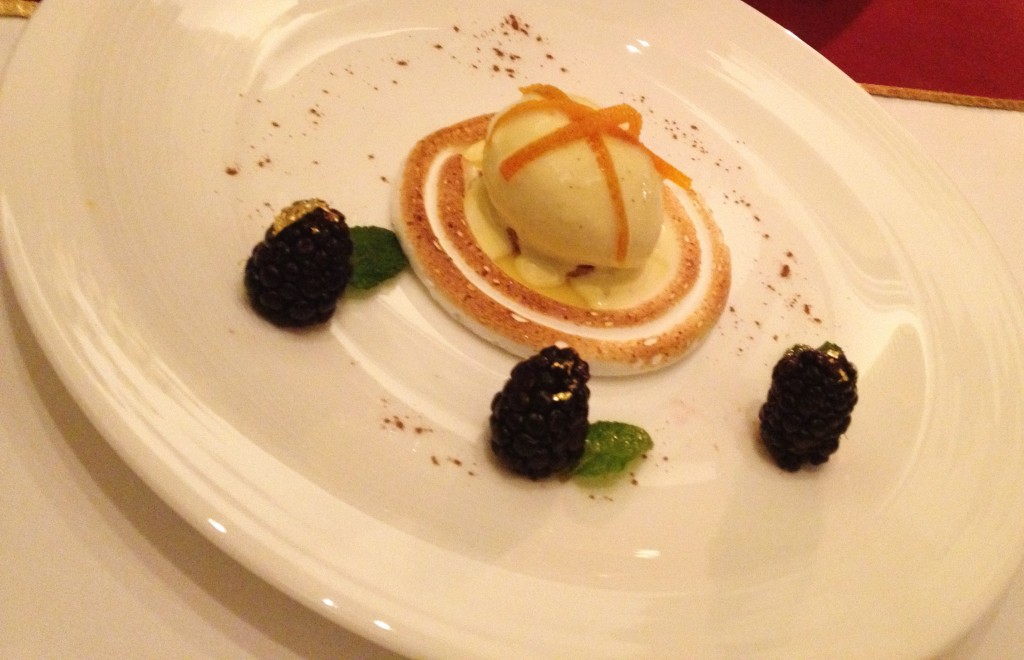 Selection of desserts: Lemon curd and mascarpone ice cream on ginger breton and soft meringue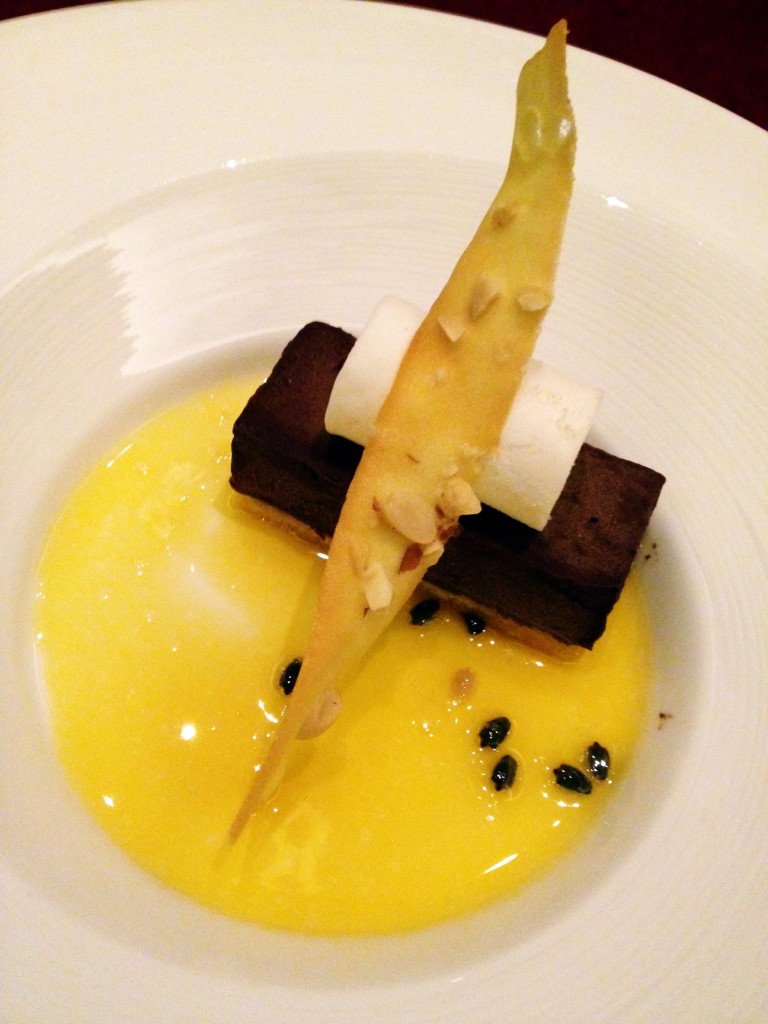 Selection of desserts: Valrona bittersweet chocolate cake with coconut fondant and passion fruit coulis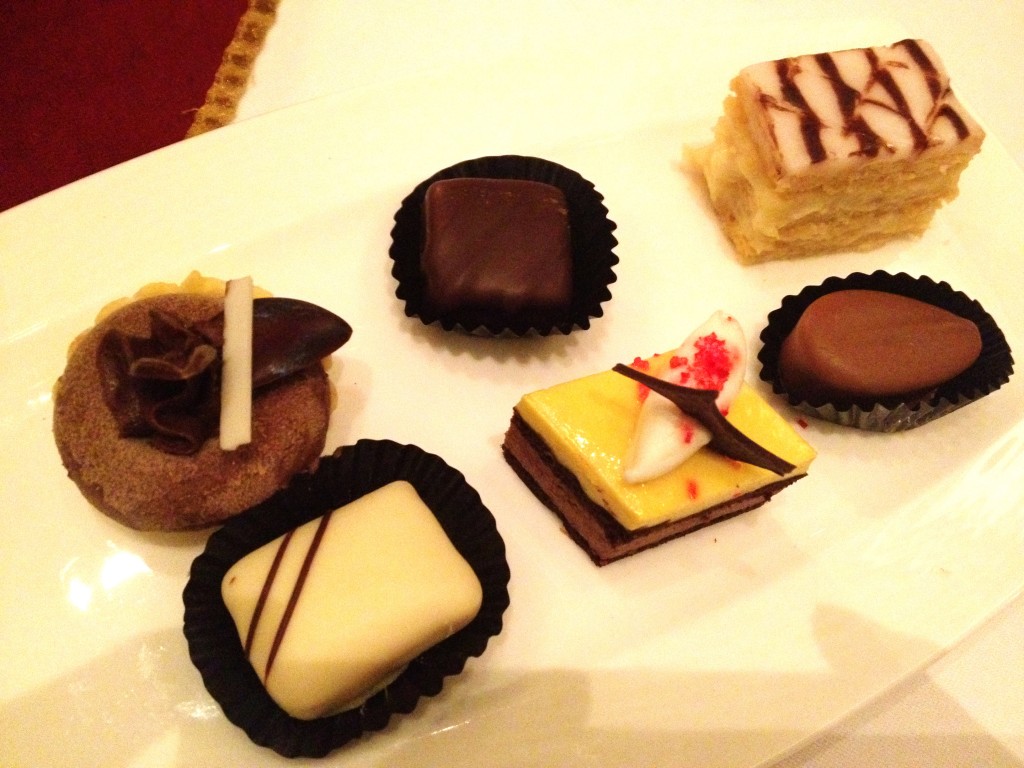 Selection of chocolates from the cakery to cap it off
And lastly, the chef himself and me.