I was planning to post something again today, but unfortunately the site crashed and I have to re-publish everything. Thank God there is Google Cache that made my life a lot easier in re-publishing all the blog posts. Gallery sections, however, need to be re-entered again one by one.
Anyhow, today I want to post another airplane model. Best known as the "Tropical Megatop" (9V-SPK), this plane was Singapore Airlines' special livery scheme in late 1990s until 2000.
The plane itself is very colourful. The paint job is really well done (in this die-cast plane and the real one as well). Plus, I love the combination of colours they use.
Several details on the plane…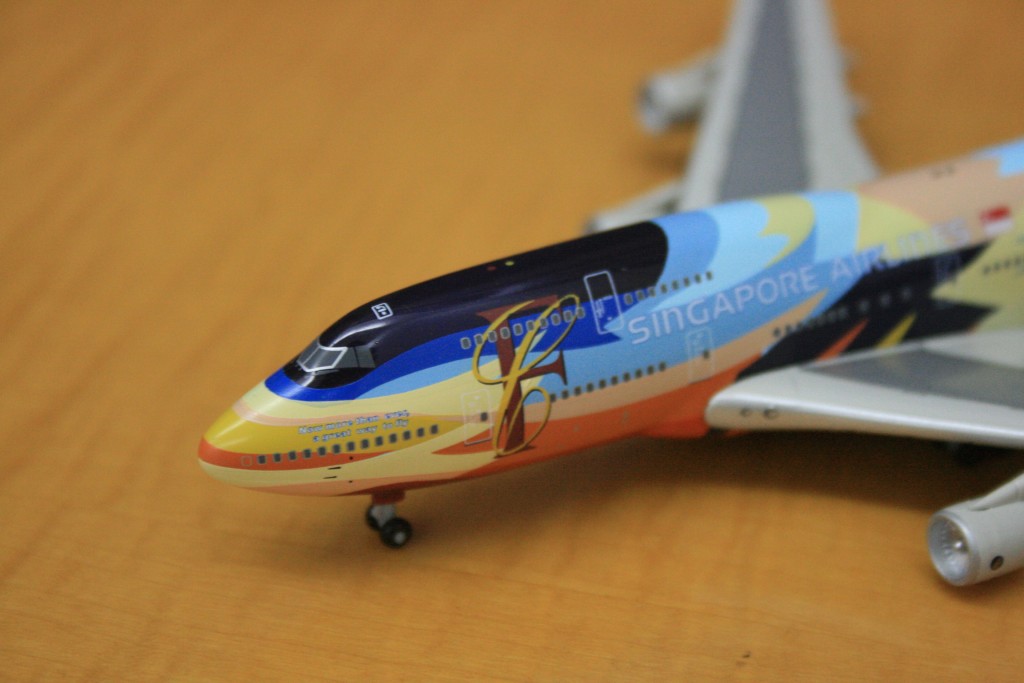 Showing the First Class sign. The little text in the front reads "Now more than ever, a great way to fly."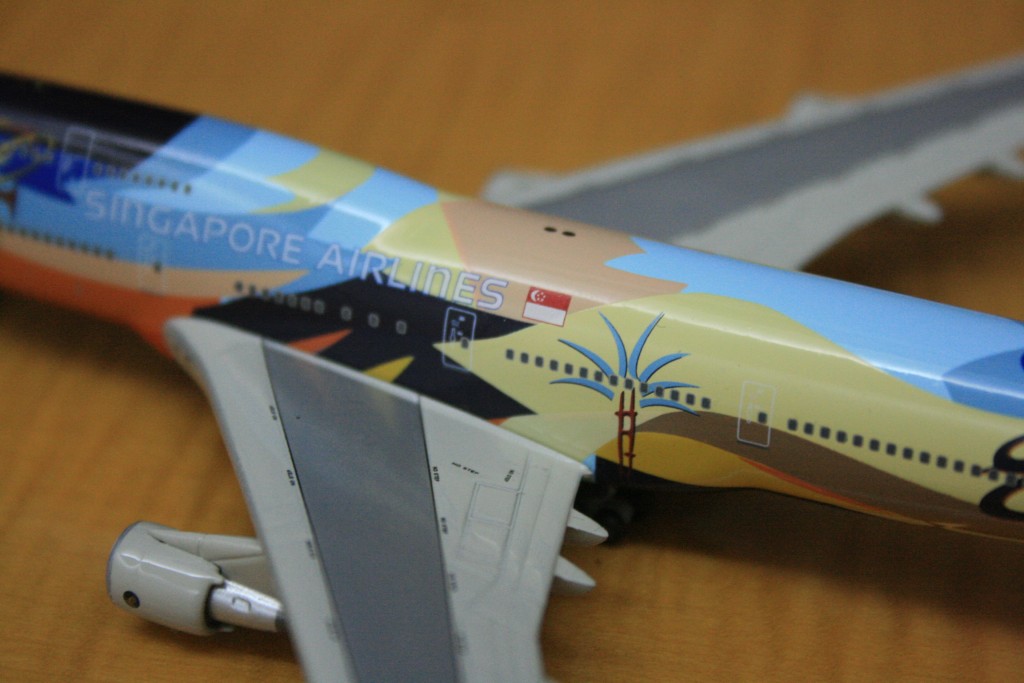 The Raffles Class.
…and tail shot with the Economy Class logo.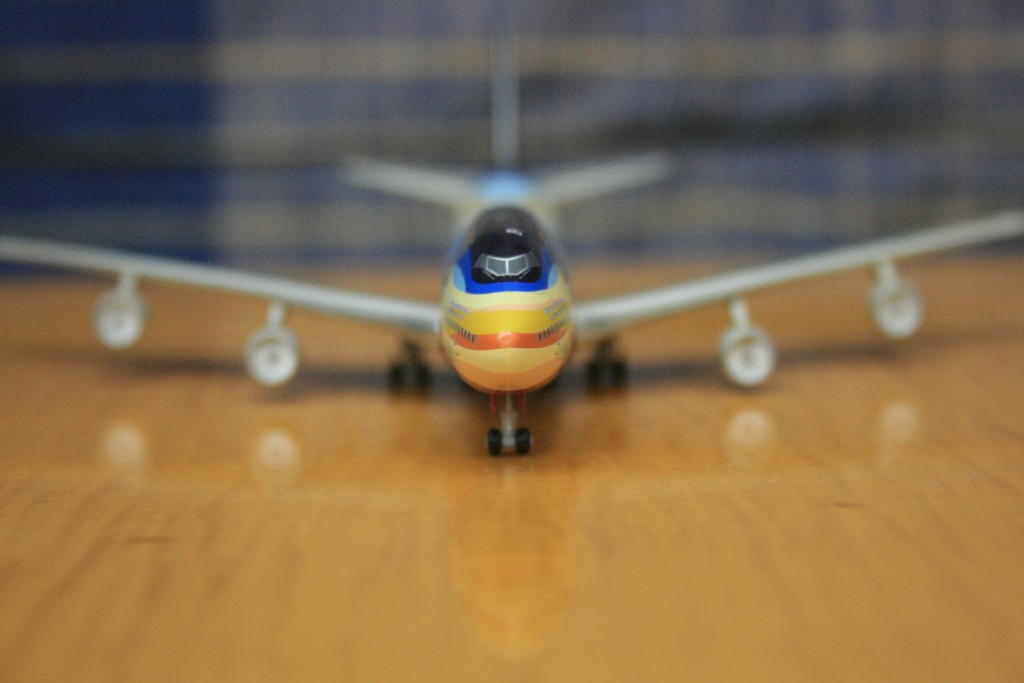 Front view of the plane. Looks a little like layered cake with blueberry topping to be honest. Maybe that's just me, because I am hungry at the moment.
The sad news is, the real plane (9V-SPK) crashed in Taipei on October 31, 2000. Singapore Airlines quickly repainted the sister-ship (9V-SPL) /yes they had two of these beauties/. Rumours they also called back all die-cast airplanes in the distribution and destroyed them. Thus, this is one of the hardest planes to get in my opinion. After all, it's a beautiful plane, so really, no matter how hard is it, it's still a great buy.