Time for another shirt post. This time is the Fear Cubrick from C3 by COSPA.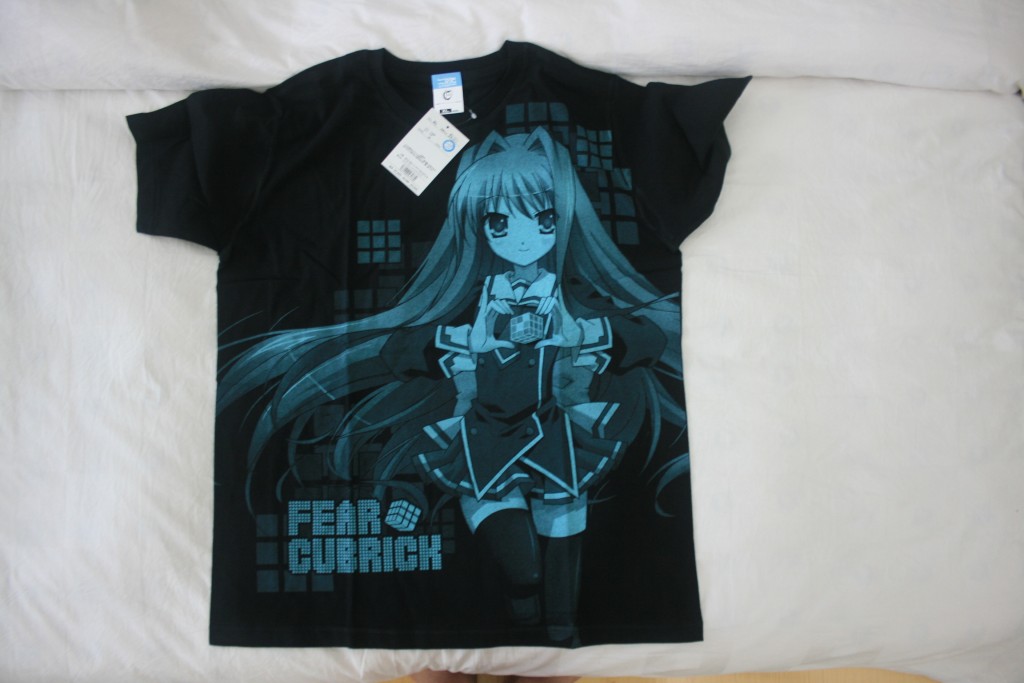 Basically, this one is also a nice shirt. I love the blue shade here. Plus the little Rubiks cube in the back also look really nice.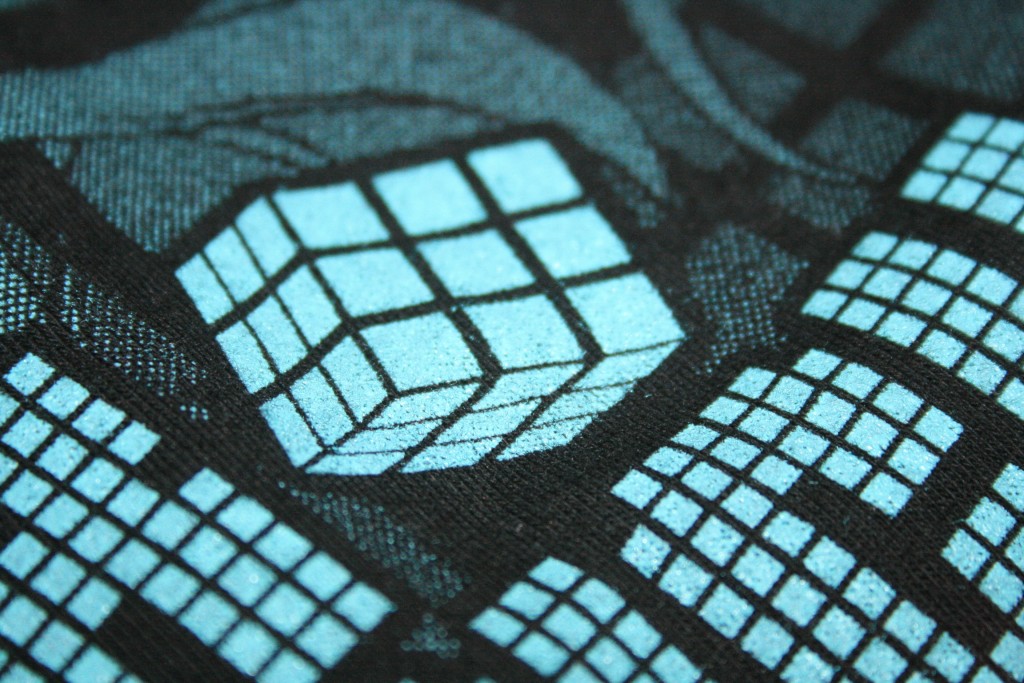 The detail on the bottom. I love the little boxes and the Rubiks cube. It adds a nice touch. Again, they are using the dot technique here.
Close up on the face side. Hopefully it won't crack, because it will make the girl look scary.
It's a nice T-shirt to wear around. I wouldn't mind wearing this out too sometimes since it's not too flashy. Plus it's quite durable too.
But anyways, it's a regular COSPA girl + little background type of T-shirt. Actually I would demand a little bit more colour mix, since they used to be able to print a T-shirt (not including the DTG ones) with 5 or 6 different colours. Maybe next time I should post about the older COSPA T-shirts…
(T-shirt store page: C3-シーキューブ- フィア・キューブリックTシャツ)