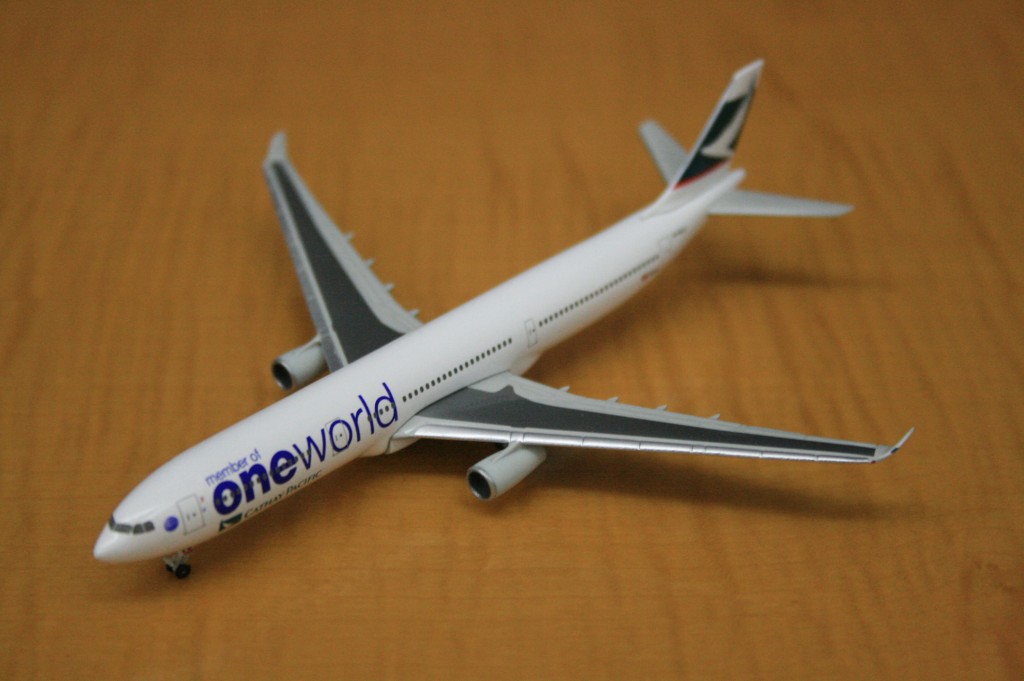 This will be my first Cathay Pacific plane post. This is the Airbus A330-343X Cathay Pacific with the special oneworld livery (B-HLU). Alliance livery right now are getting simpler and cleaner. Looks elegant actually. However colourful liveries like the old Star Alliance one also looks great.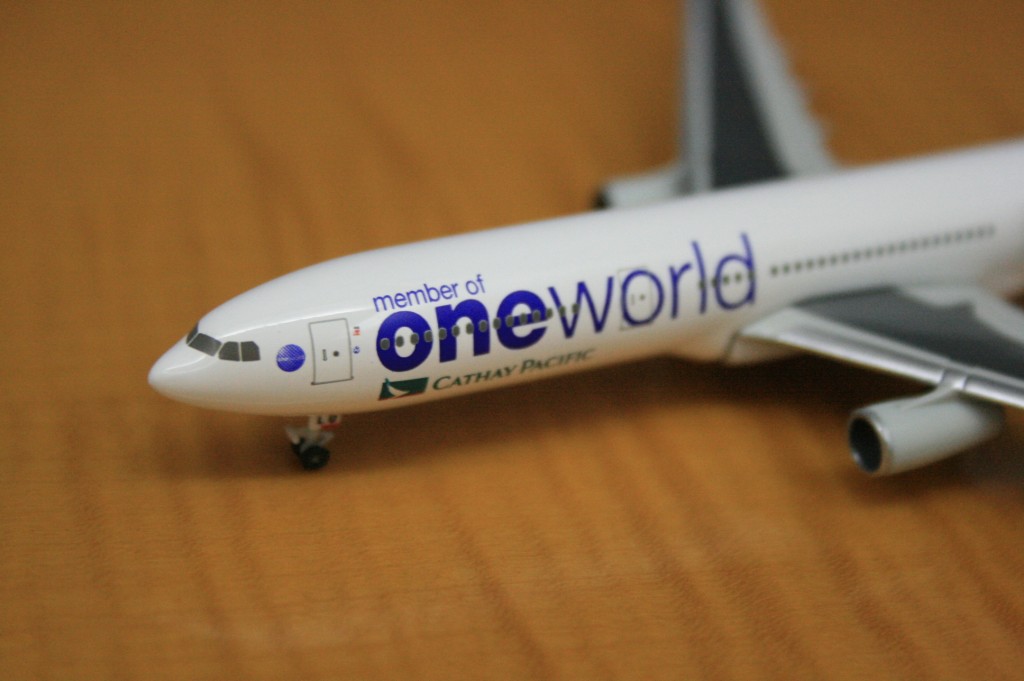 Close up on the oneworld logo. And the little sticker also. I like the typeface actually.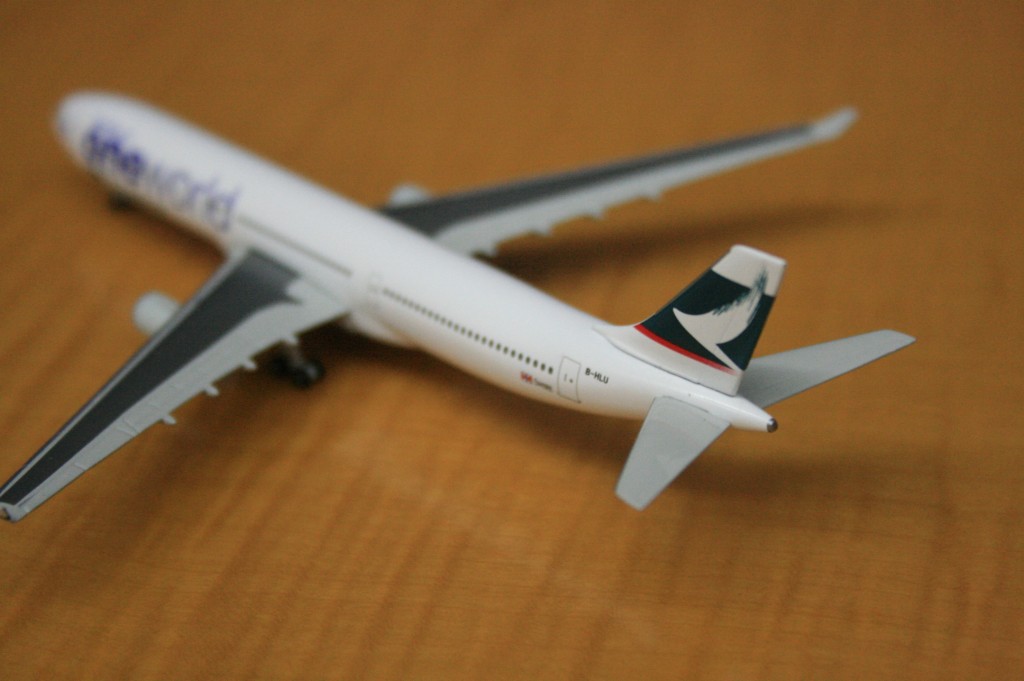 The tail shot. Also the registration, B-HLU.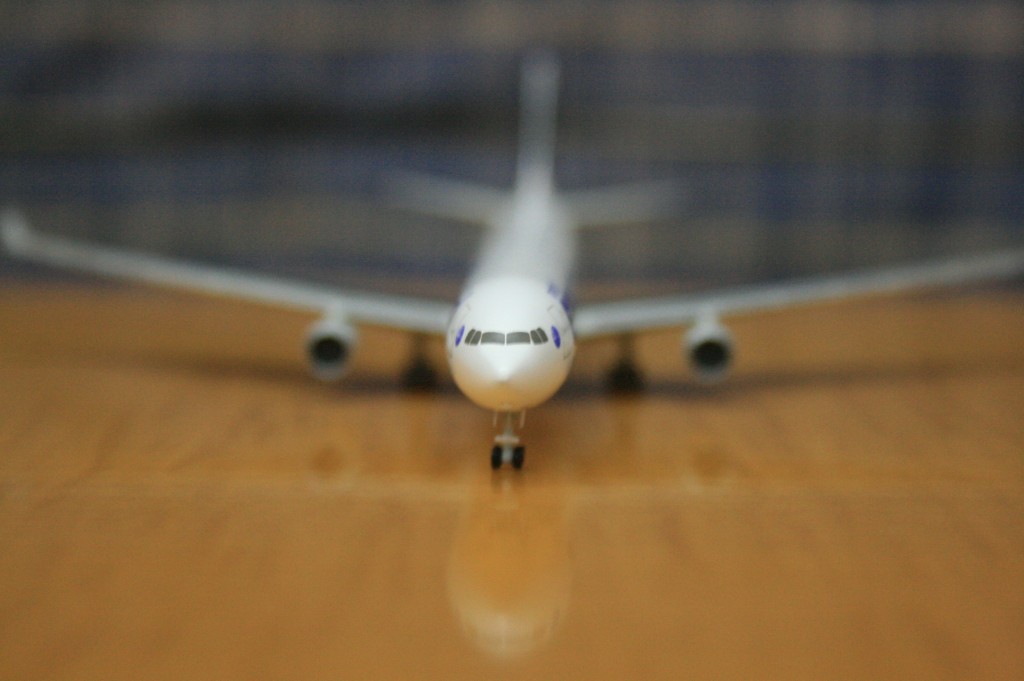 And the front view of the plane.
I bought this one from the CX Shop because it's better that way. They have all the collections for every Cathay Pacific special liveries, so that makes my life easier. I love the finishing, it's clear and clean. Can't really say about durability yet as I only own this for one year. But at least the wheels don't fall off easily (one of the most irritating thing for me about collecting die cast airplanes).
Anyways, this is my first of many Cathay Pacific posts. The next airplane post will be Cathay Pacific again.