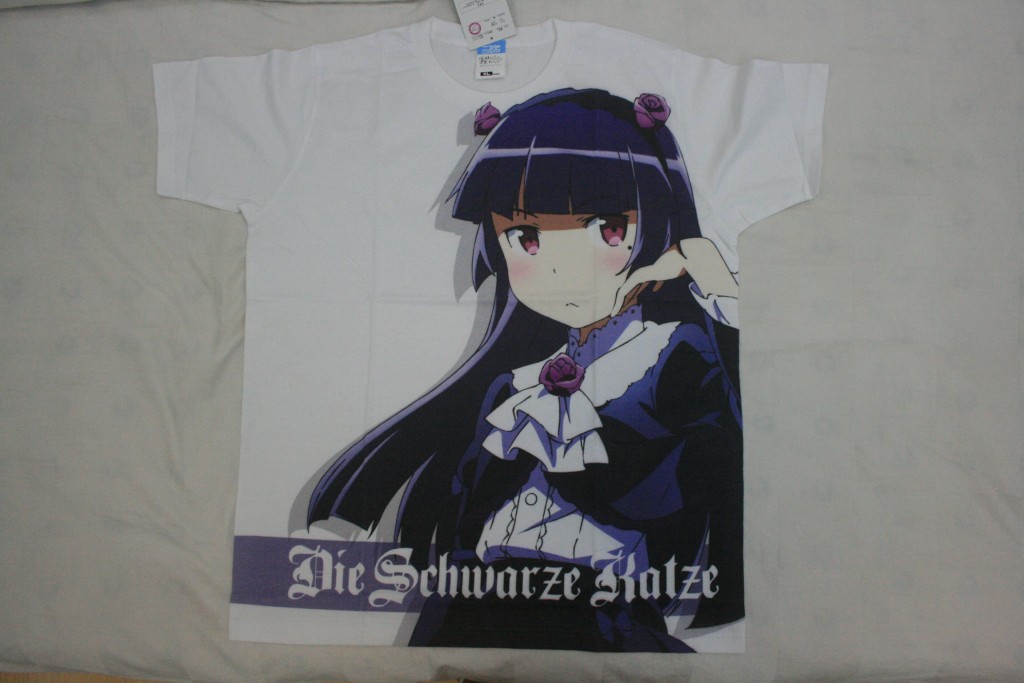 After some older-style COSPA shirts, I'm back to full graphics T-shirt. This time is Kuroneko from Ore no Imōto ga Konna ni Kawaii Wake ga Nai. I always call her "HEI MAO" just because her name reads as "HEI MAO" in Chinese.
Like other COSPA full graphics, I always like it for wearing purposes. It's soft and there are no feel from the print. Price is expensive, however.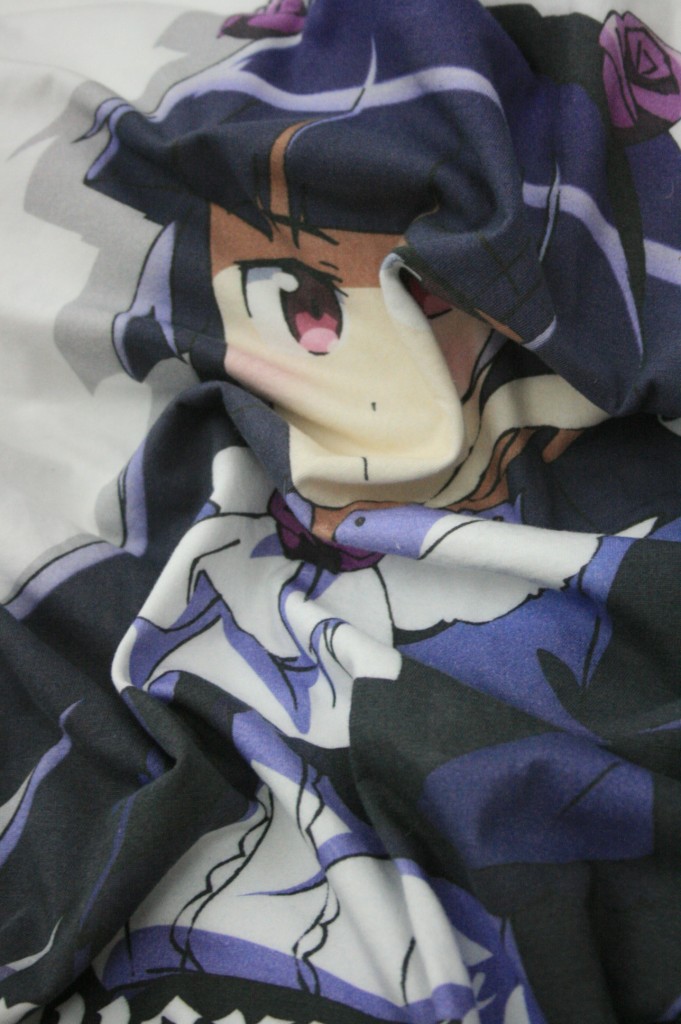 Some distorted HEI MAO just for the sake to show how good is the quality. Because it is directly printed, like I've said before, there is no feel from the print.
However, I feel like the shirt is a little bit "blank". As in there's too much white part for a full graphics T-shirt. I believe little background like these would not hurt. Well not that I say cubes and space background would fit this shirt, but a little background related to the picture (black roses maybe?) would make it look better for me.
Another thing is the dark (purple/black) print. It fades after a little wash. So far the difference is not too much, but hopefully it will not fade much more every wash. I mean I know it will fade after each wash, but just not by this much every time. The lighter colours, however, did not fade as much and still looks strong after a few washes. (FYI the first picture was taken when the shirt was new, but the last two was taken after 2-3 washes).
Again, I use this for home use and sleeping. Well what can I say, because the fabric is soft and since I ordered it several times bigger, it feels floaty.
(T-shirt store page: 俺の妹がこんなに可愛いわけがない 黒猫フルグラフィックTシャツ)