This is another Cathay Pacific post. However, this time I am posting about a plane that did not exist. This is a Boeing 747-400 Cathay Pacific in the "New Millenium" livery. This plane did not actually fly (to my knowledge). It is manufactured by Magic Model.
Being honest, I like the livery. It has the globe and the Hong Kong skyline, and (I believe) mountains on the back. And the green. I always love the Cathay Pacific green.
Close up on the globe and the front of the plane. And also "New Millenium".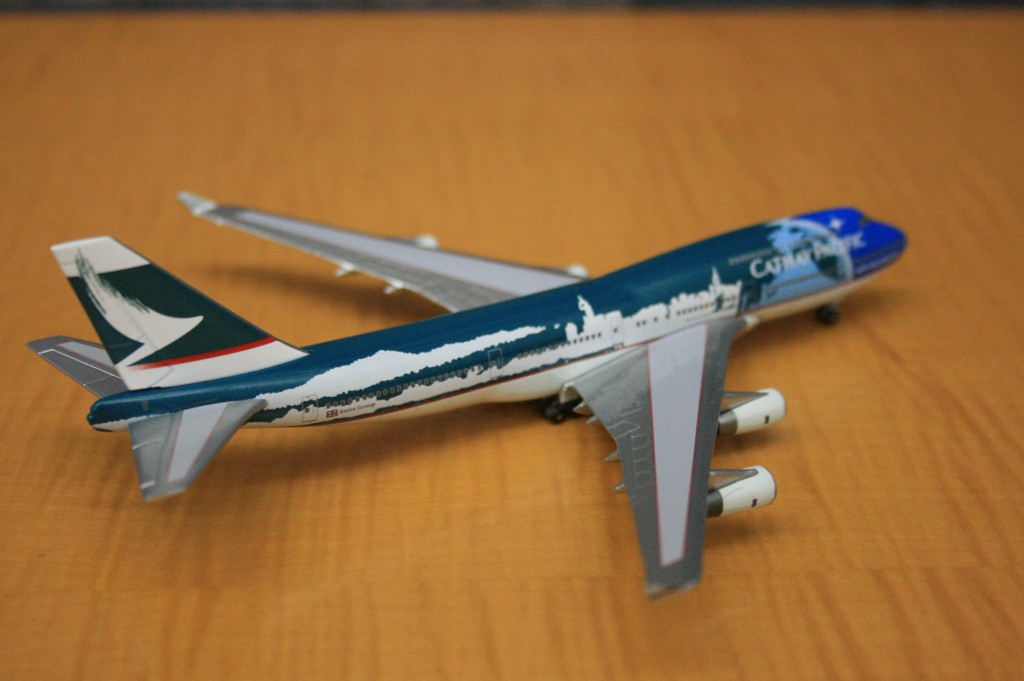 Rear side of the plane.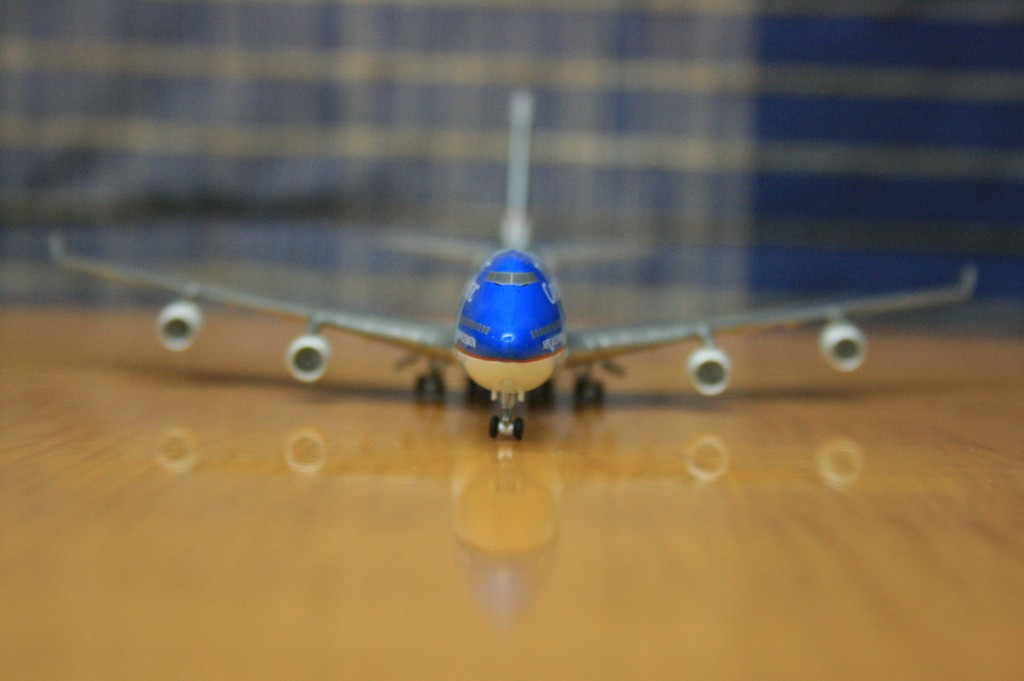 And as usual, the front side of the plane.
Honestly speaking, I love this plane. The design is really beautiful and colourful. The shade of blue in the front might be a little off, but that can be just me. The paint job is really well done. Wheels did not fall off as well. The only bad thing is, the real plane did not really exist. Will be very nice to see this one flying in the skies.
Actually, this plane is a part of a set. I will cover the other one in the next airplane post.