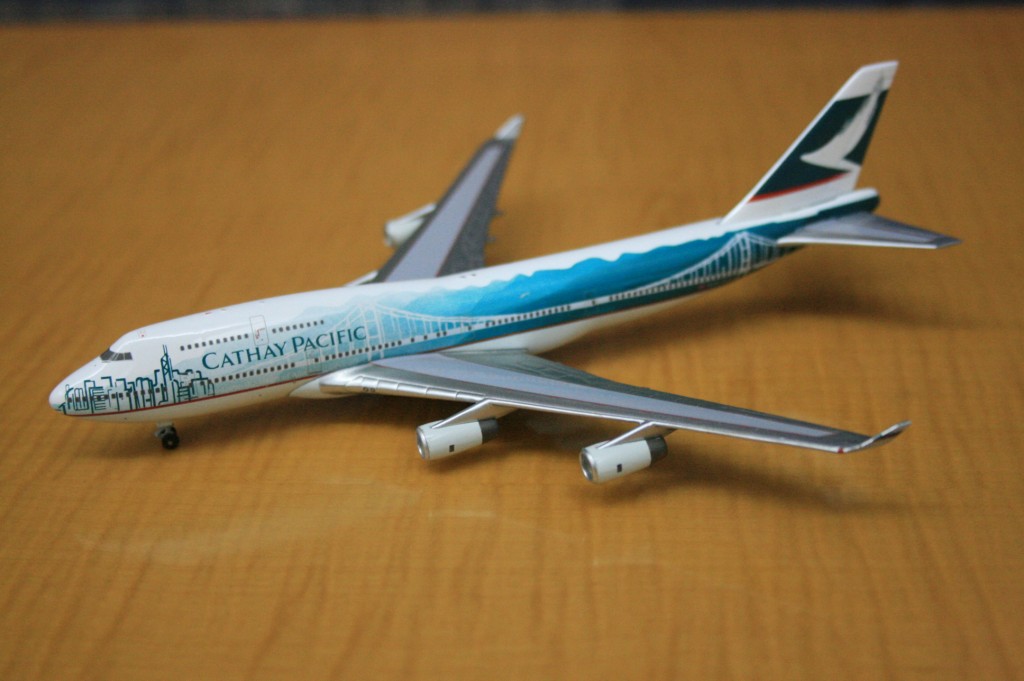 As I have stated in my previous post, this is a part of a set. And this plane is the other part of that set. To be honest, of the two planes, I like this one better. But still, the other one still looks really good. This is a Boeing 747-400 Cathay Pacific in the "Bridge to the Heart of Asia" livery. Like the other one, this plane did not actually fly to my knowledge. It is manufactured by Magic Model.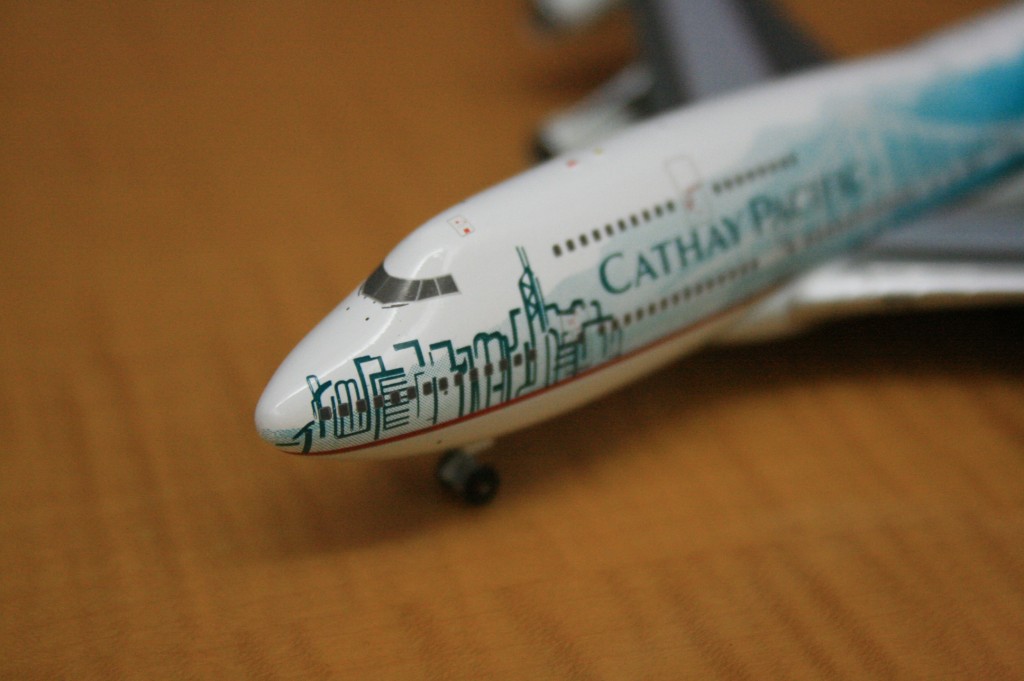 Close up of the front part of the plane. Notice the Hong Kong skyline (again) but with different strokes. Perhaps the other one was more of a silhouette rather than strokes.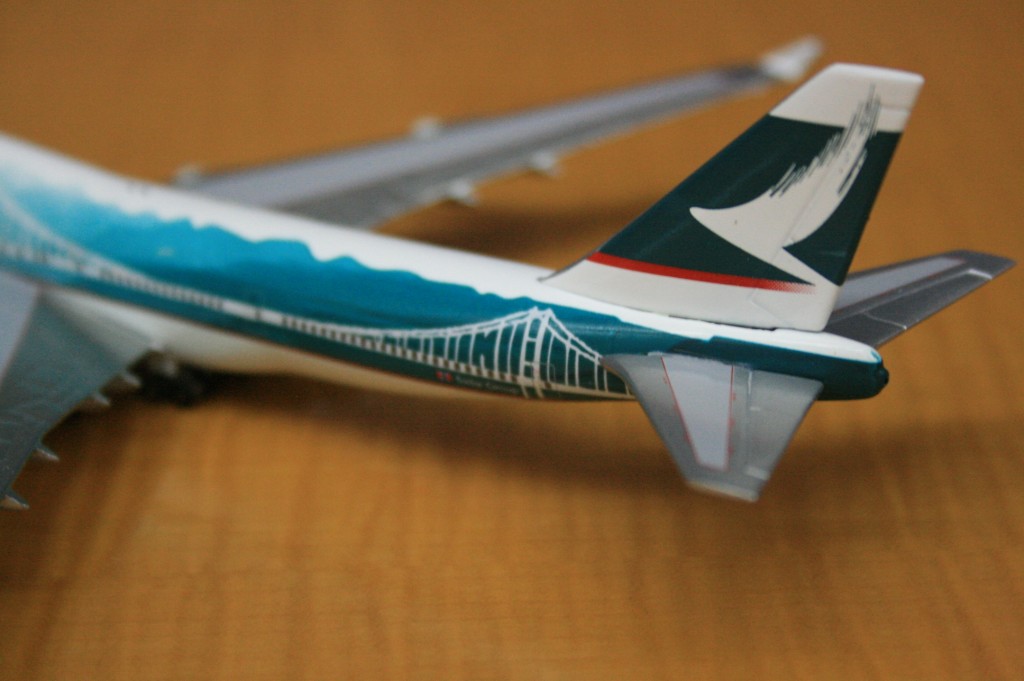 Rear view of the plane. Notice the "bridge", as well as the mountain silhouettes.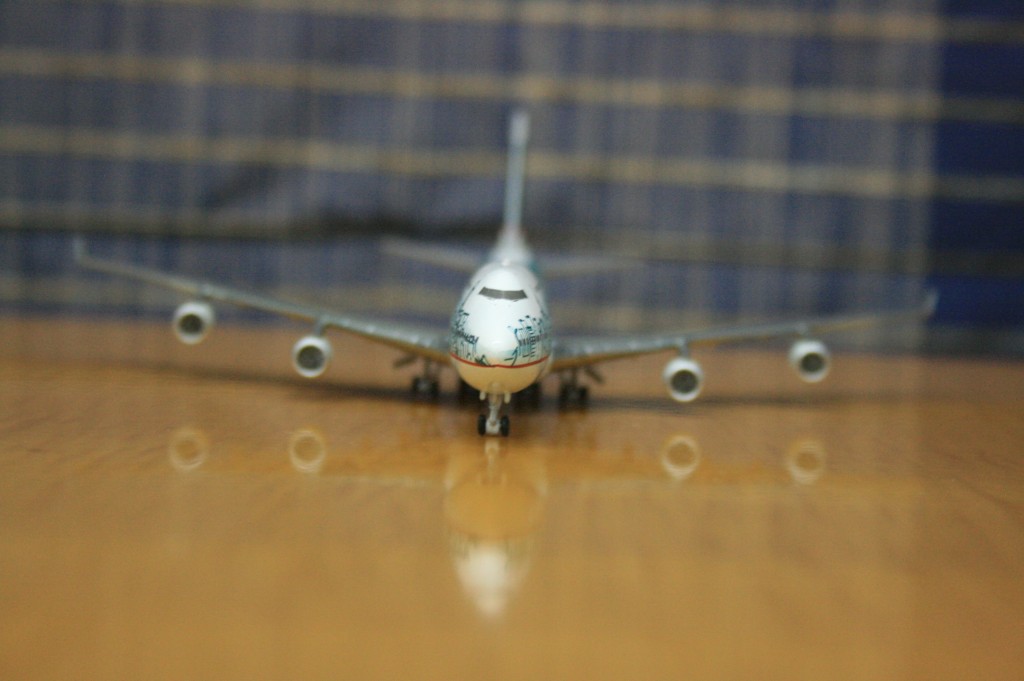 And the front view like usual.
Overall, this is another beautiful plane. I really love the use of colours here. White and green, which makes the plane really "Cathay Pacific". The design is also wonderful. I love the strokes for the skyline and the bridge, as well as the mountains. The colour gradient used is simply beautiful. Again, the only bad thing about this plane is just that it did not really fly.
To summarise the planes as a whole set, it is a really nice buy. I believe the item was a limited edition so it's worth it for a collection. However, getting one might be a little hard. I got myself from eBay, although being honest, I am not very sure about the availability.