This time I won't be going for a COSPA shirt post. I got these from Yahoo! Auctions actually but I believe it was released in some kind of convention or manga festival.
The first one is illustrated by Necotoxin.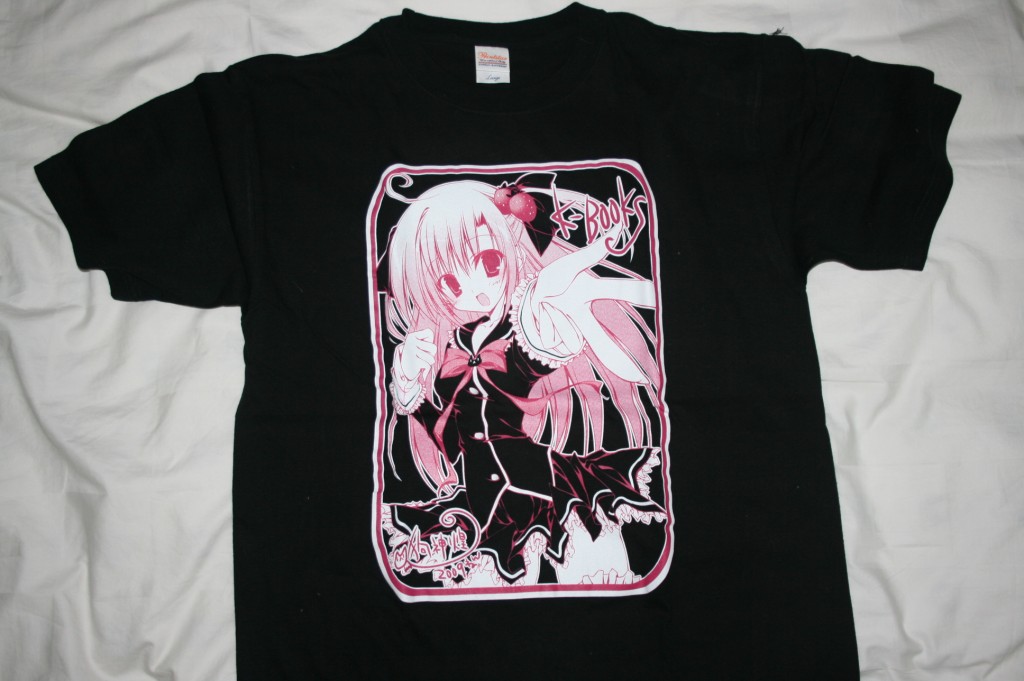 The illustration is pretty cute. It's pinkish however, so I won't be wearing this outside. The fabric is really nice and thin as well, so it's perfect for hot places like here.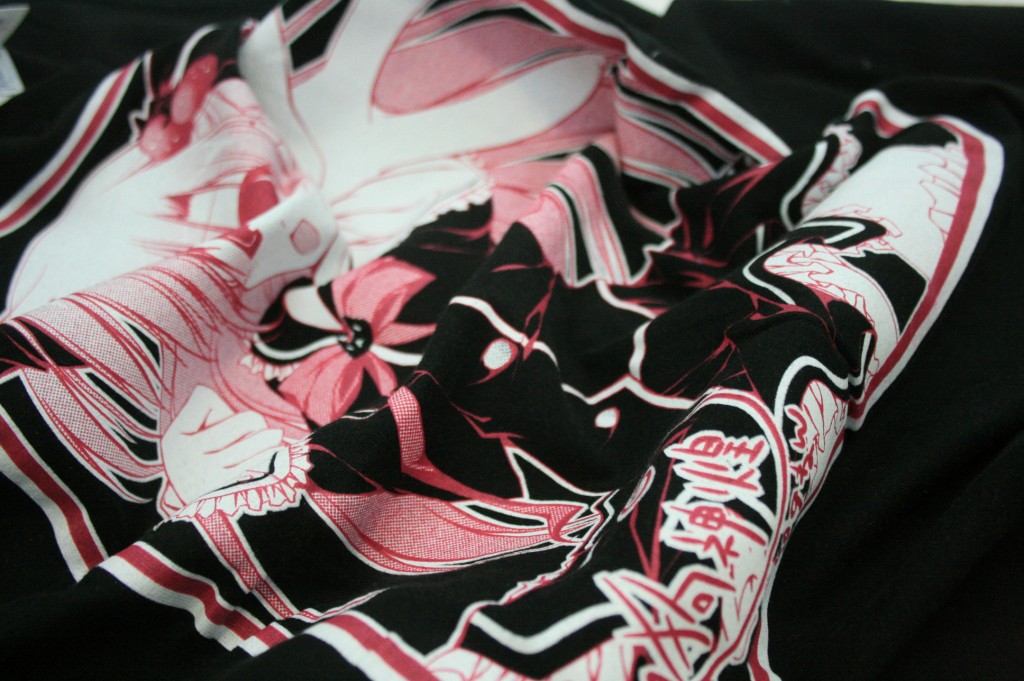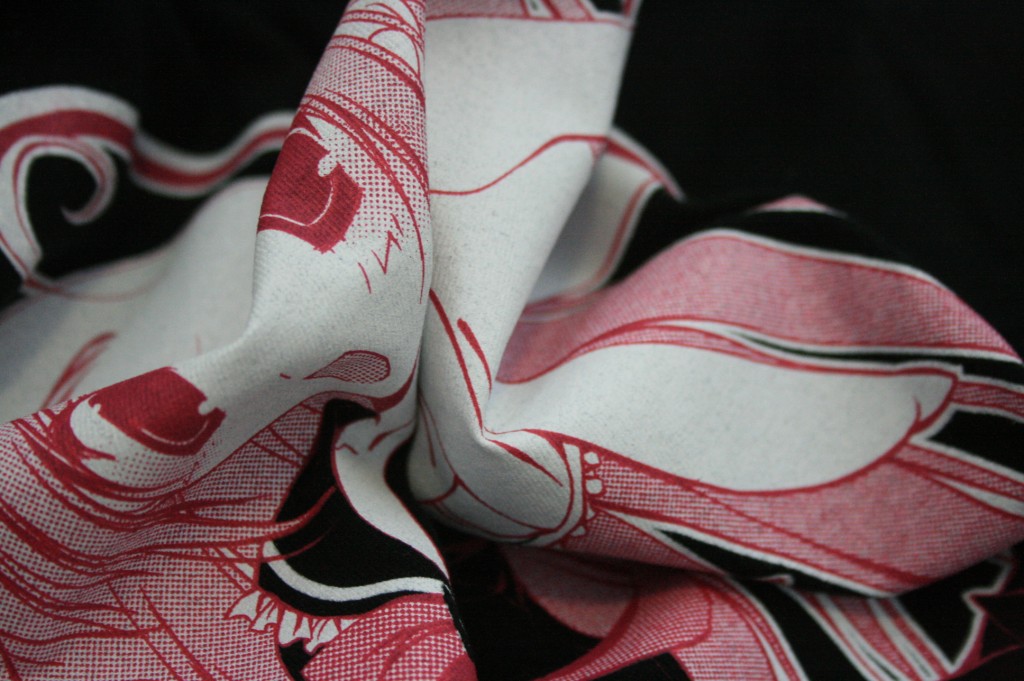 The printing is pretty nice too. Well not as good as COSPA's printing, but still better than a lot of other shirt companies. Good thing they did not print the blacks, otherwise it will make the shirt very stiff and uncomfortable.
The second one is illustrated by muririn.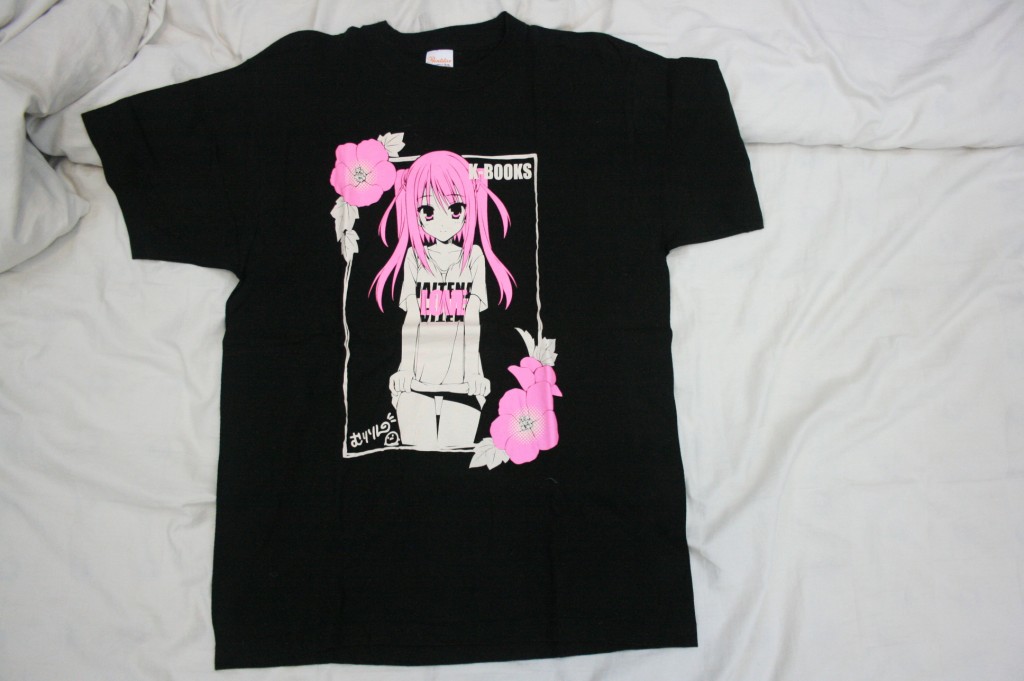 In terms of quality, this one is still very similar to the other one. Again, it's pinkish so I don't think I'll wear it outside.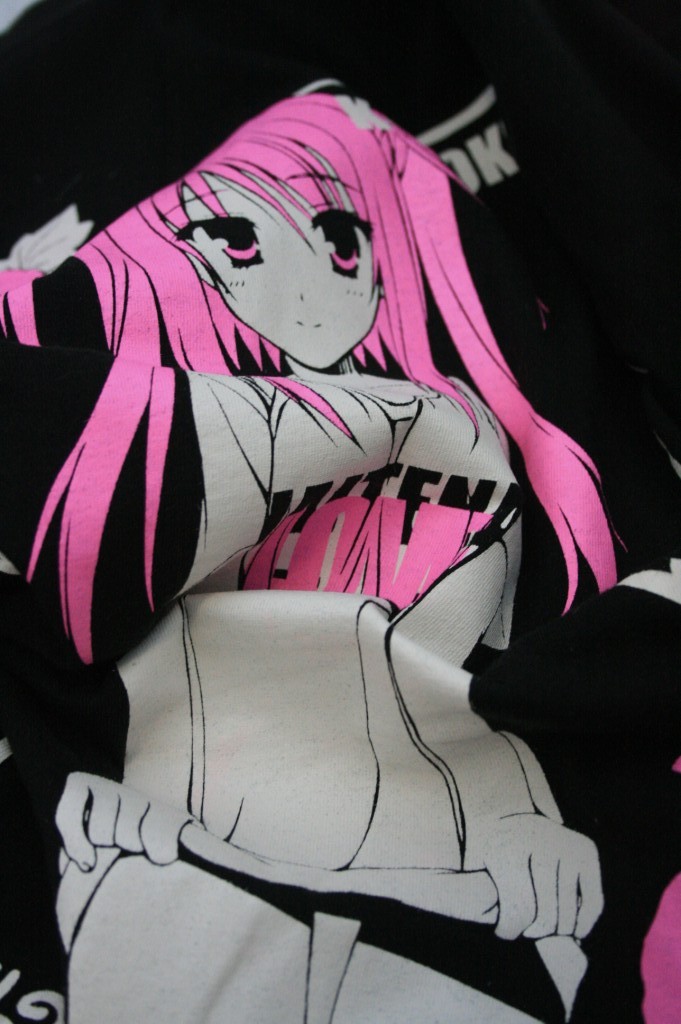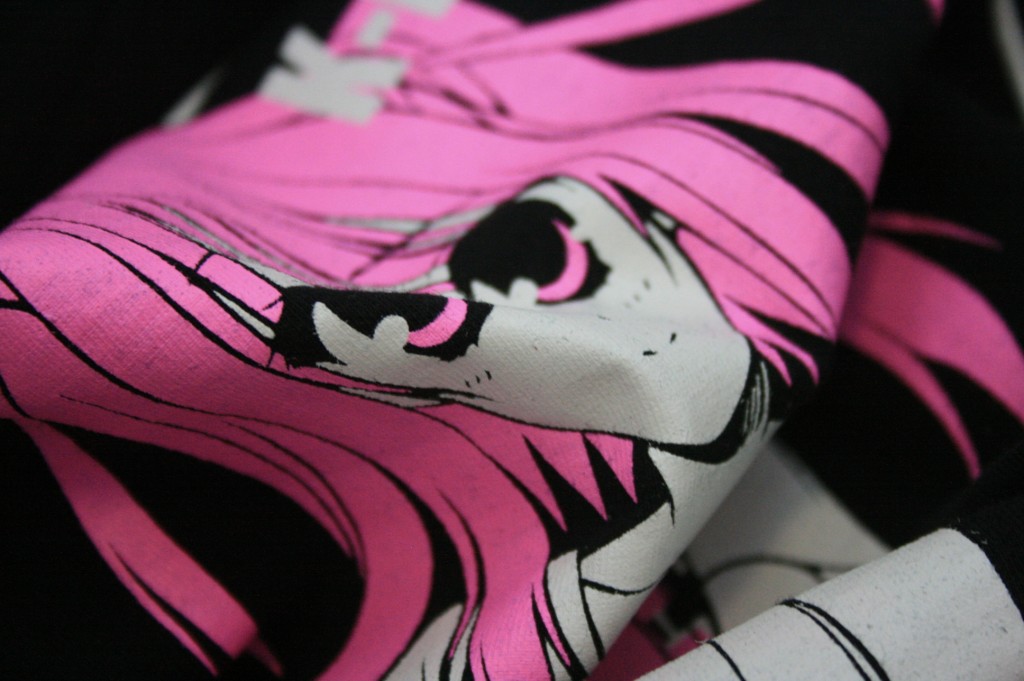 Some distortions and close up for the printing. Similar quality to the other one. Despite the block prints, both shirts are quite durable. Actually despite the looks, the print are also quite thin. But because the fabric is really thin, it felt a little 'heavy'.
Anyways, it's well worth the money considering it's far cheaper price than COSPA tees. I'm not sure how much the shirt were sold originally, but I got them from Yahoo! Auctions for cheap.
(T-shirt page (Necotoxin): 狗神煌 先生 K-BOOKS Tシャツ)
(T-shirt page (muririn): むりりん先生 K-BOOKS Tシャツ)