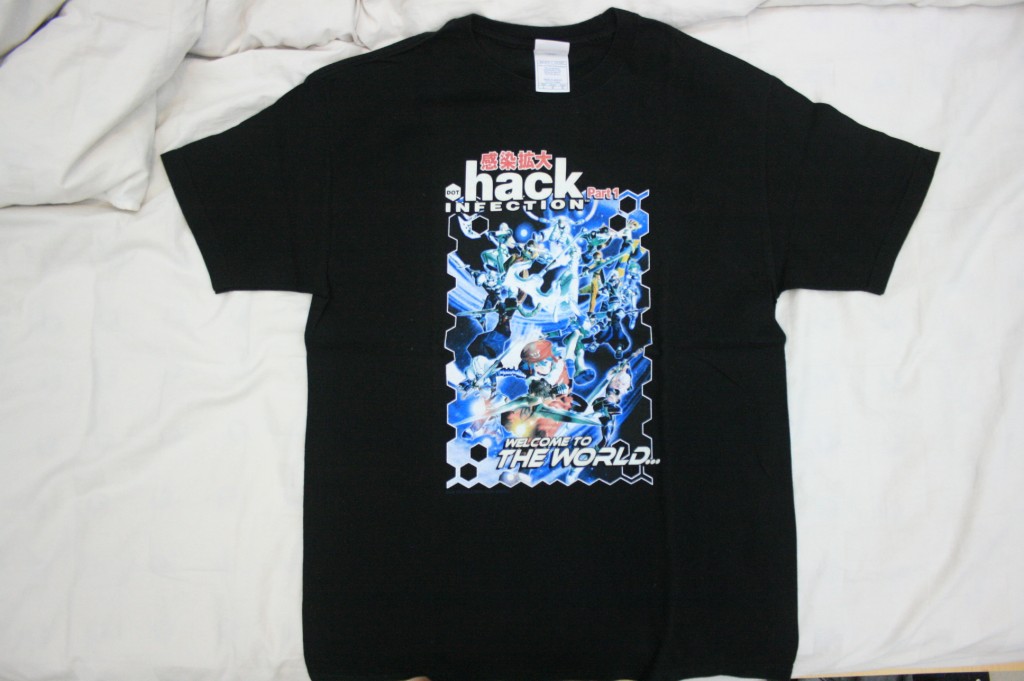 Today's shirt is a non-Japanese-manufactured T-shirt. I have several North American anime T-shirts, though not as much as my COSPA and other shirts from Japan. First up is the .hack T-shirt. I believe this is my first ever item that I bought online. I still love Japanese fabric more, this one is just okay. Soft enough but felt a little bit coarse. Hopefully after more washes it feels softer. However, I love that they use a lot of colours. Despite it still looks blue-ish, compared to the non-full-graphics COSPA T-shirts, this one uses way much more colours.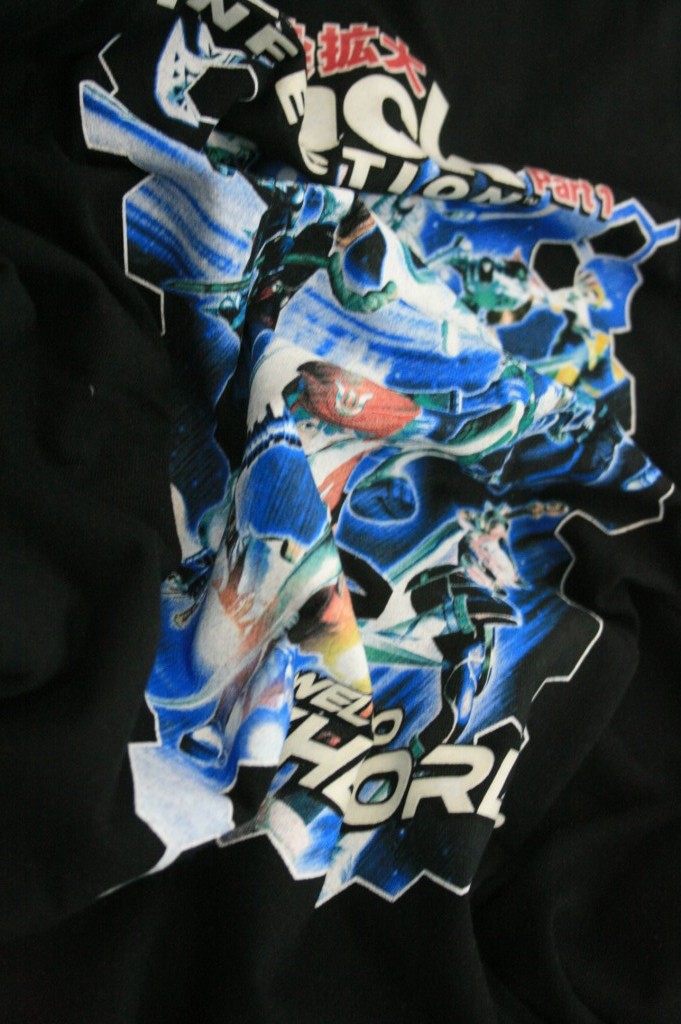 Some close up on the print. The printing is pretty good. It's pretty flexible and the colours don't fade easily. No cracks also after quite a lot of washes. I also love how they use a little plastic rubber for the text.
Overall it's pretty good. A mixture in my collection is definitely needed. Especially since I like T-shirts with a lot of colours and characters. Plus actually I played the game so I'm pretty familiar with the characters, which is another reason why I bought this.