What would you say about an island in the sky?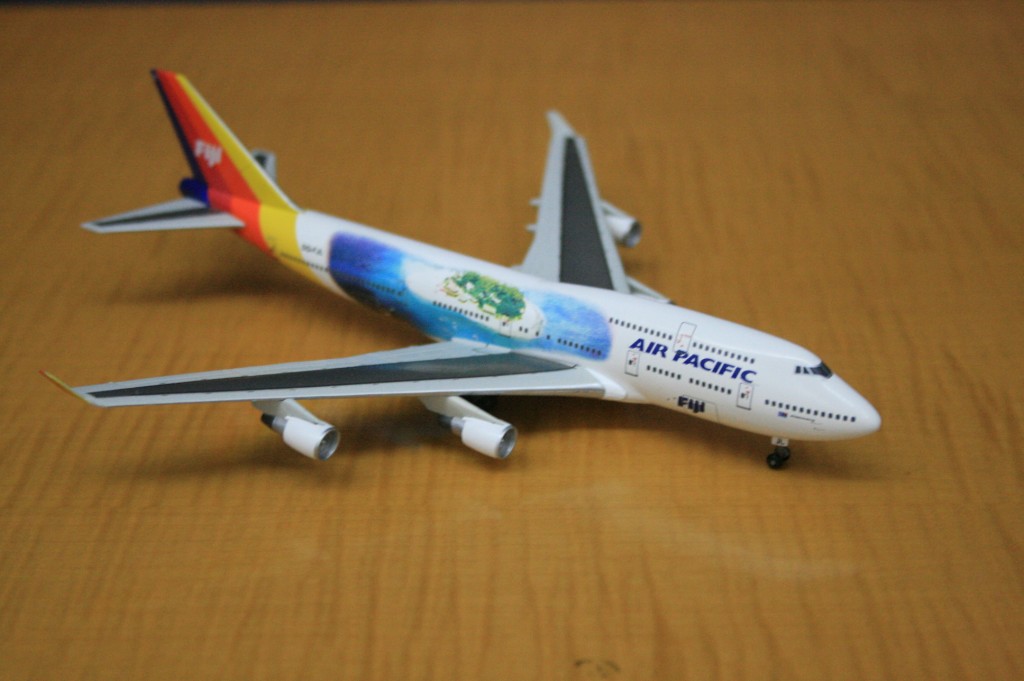 This Air Pacific Boeing 747-412 (DQ-FJL) says it all. Nicknamed "Island of Viti Levu", the plane is painted with two stunning pictures of Fiji. On the top is Beachcomber Islands and the bottom is Castaway Islands. Kudos to anyone who has the idea about painting the islands in these planes. I love it.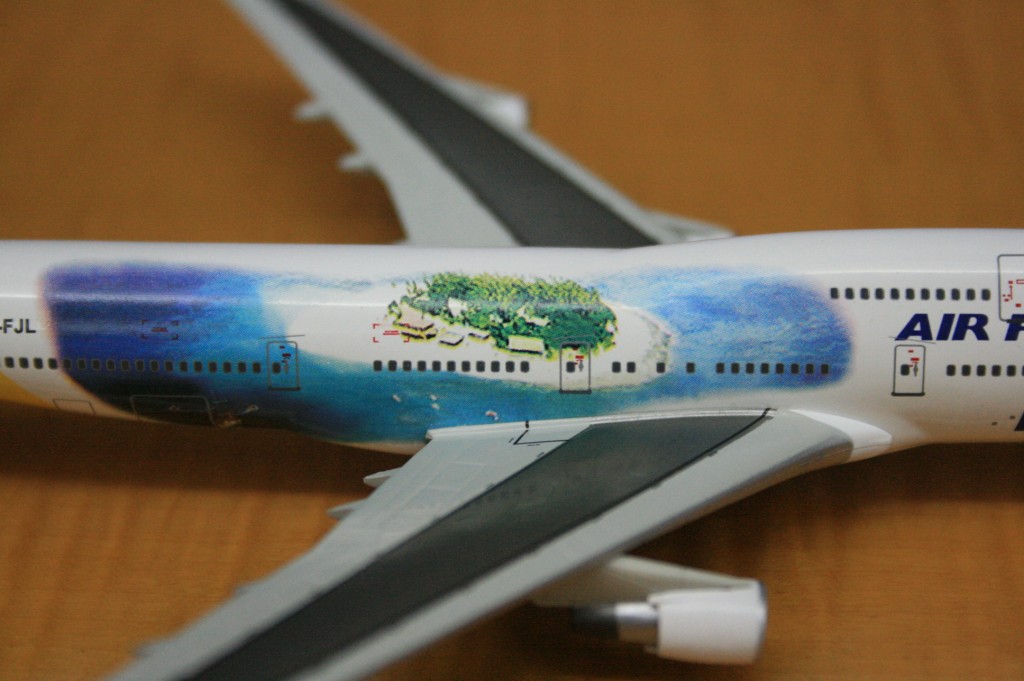 Close up for the Beachcomber Islands side. If you haven't noticed yet in my digital arts gallery, I also digipainted the same picture (also available on deviantART) just because of this airline.
And close up for the Castaway Islands side. Like the other one, I also have a piece of this in my digital arts gallery, as well as my deviantART.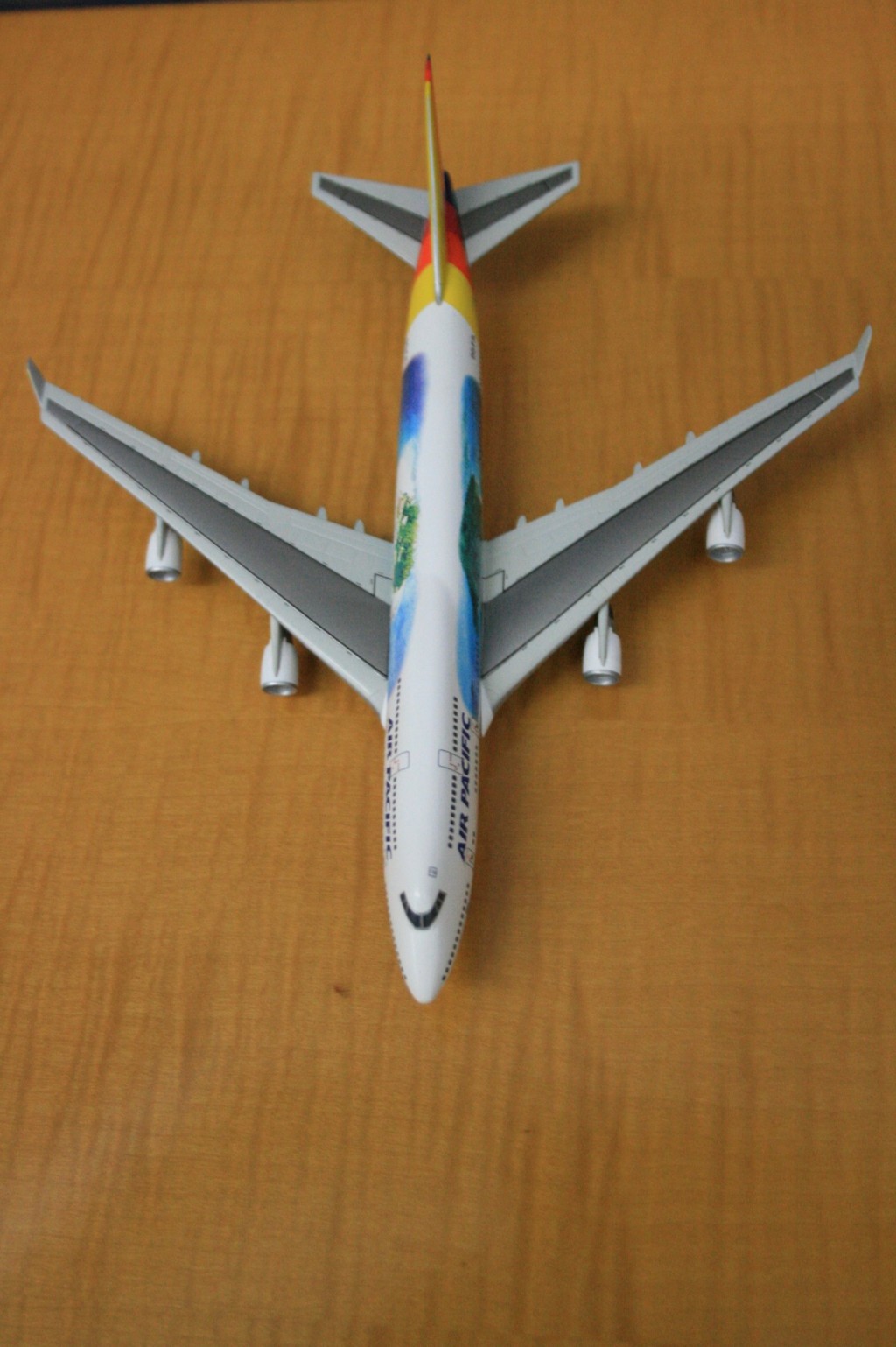 Top view of the plane. You can still see the islands.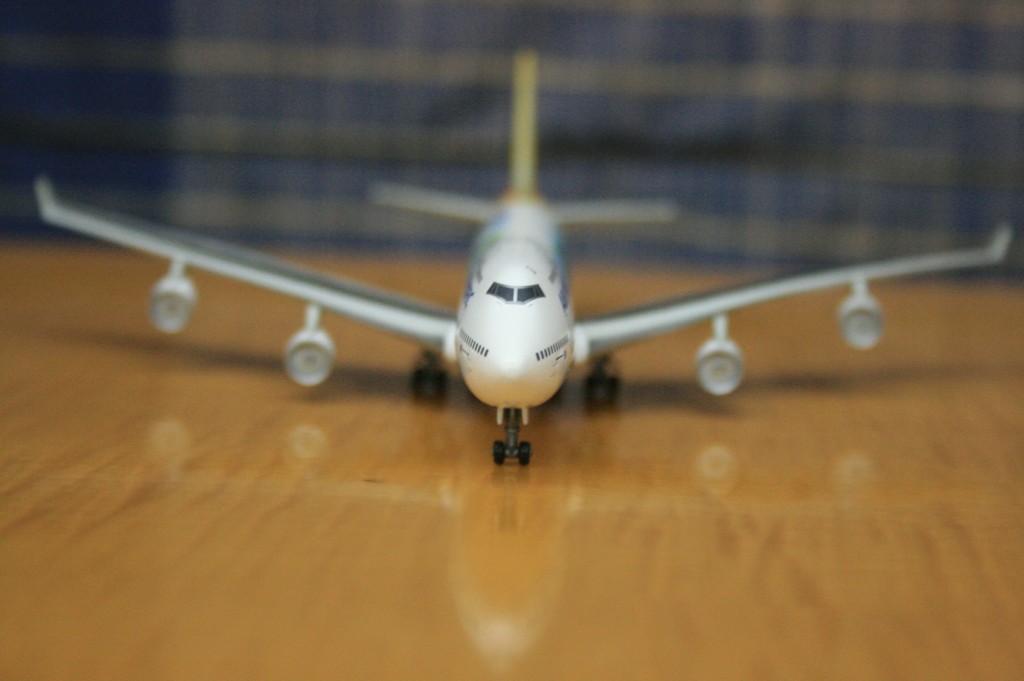 …and even in front view, you can still see some of the islands.
Anyways, the plane itself is really beautiful. Too bad Air Pacific repainted this plane into their regular colour scheme. Still, thanks to Air Pacific for its creativity and Dragon Wings for manufacturing this die-cast plane. The print/paint job for the plane is really good. Every detail of the livery is there. However, the bottom part of the plane did not really stick, so it often comes off. It is still a good buy though. If I remembered correctly I got this from eBay, because I did not find any luck finding this plane on regular stores.