This Eruruu T-shirt from Utawarerumono is one of the very first COSPA T-shirts that I have. Therefore, this one is being worn and washed a lot. Plus the shirt is really comfortable because the fabric is very soft and it's baggy, so I like to wear it around a lot back then.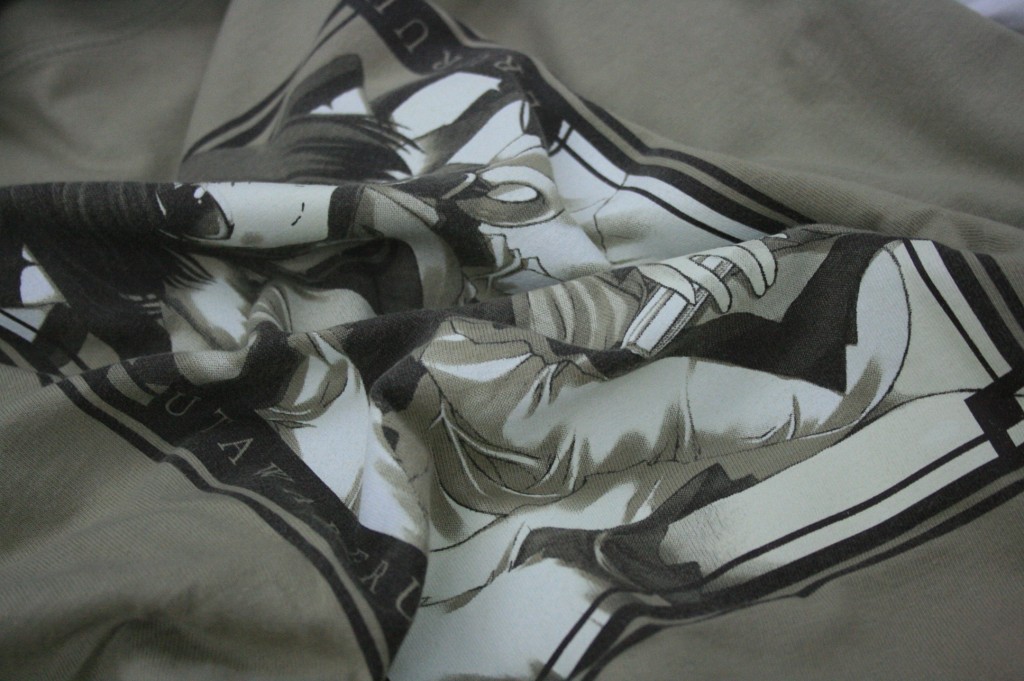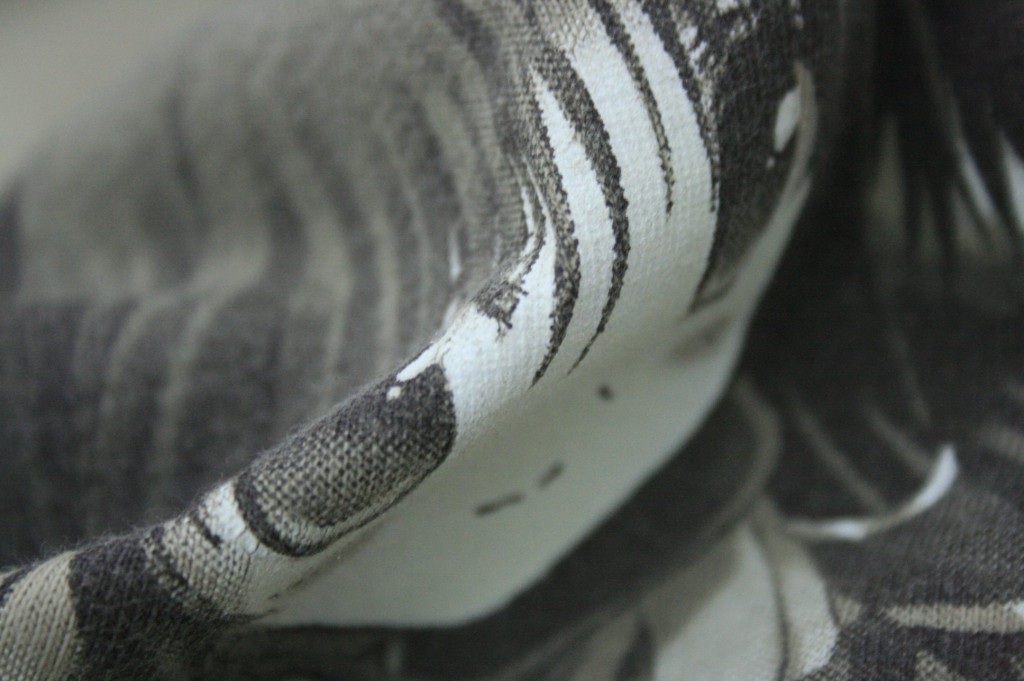 Some details on the print. It's pretty flexible and durable, although it show some little cracks already. That's because I wear and wash it a lot already. But still, there aren't any huge cracks that make the shirt looks worn out. The white prints are also pretty thin so there aren't heavy feel on the prints when being worn.
Plus the art is pretty cute as well. Though I'd love to have a bigger print :P I don't have much beige shirts before but after having this one I become fond of beige and any soft shades of brown coloured shirts.
I'd love to get another one of this just for collecting purpose. I believe COSPA did not reproduce much of the shirts back then, so mostly are one time production only.
(T-shirt store page: うたわれるもの エルルゥ Tシャツ)