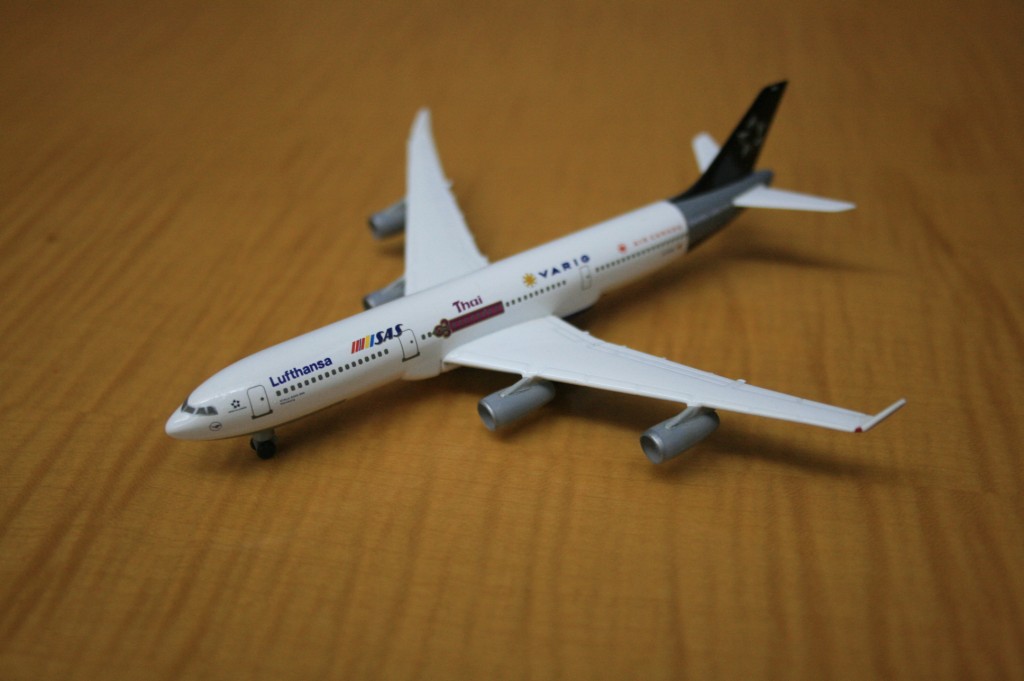 This is an Airbus A340-211 Lufthansa plane with the original Star Alliance livery with six of its founding members: Lufthansa, SAS, Thai, Varig, Air Canada, and United Airlines. This die-cast airplane is manufactured by Herpa Wings.
Back view of the plane with the registration, D-AIBA. This livery is used before this livery seen in this Austrian Airlines. Perhaps as the alliance grew, it will be very hard to fill every airline with this livery now. Another thing about this livery is, the owner of the plane has the very front section. So since this one is a Lufthansa plane, Lufthansa is painted in the very front. Same thing goes with the others. Back then in 1999 or early 2000s I boarded the Air Canada one.
Close up on the front section. Note that the plane is nicknamed "Nuremberg". Herpa printed every detail in the plane, which is a very good point. Not only that, the paint is very durable. I've had this for almost 10 years and it's still in a very good condition. The wheels and the jets are also still intact, so I can say the quality is very good.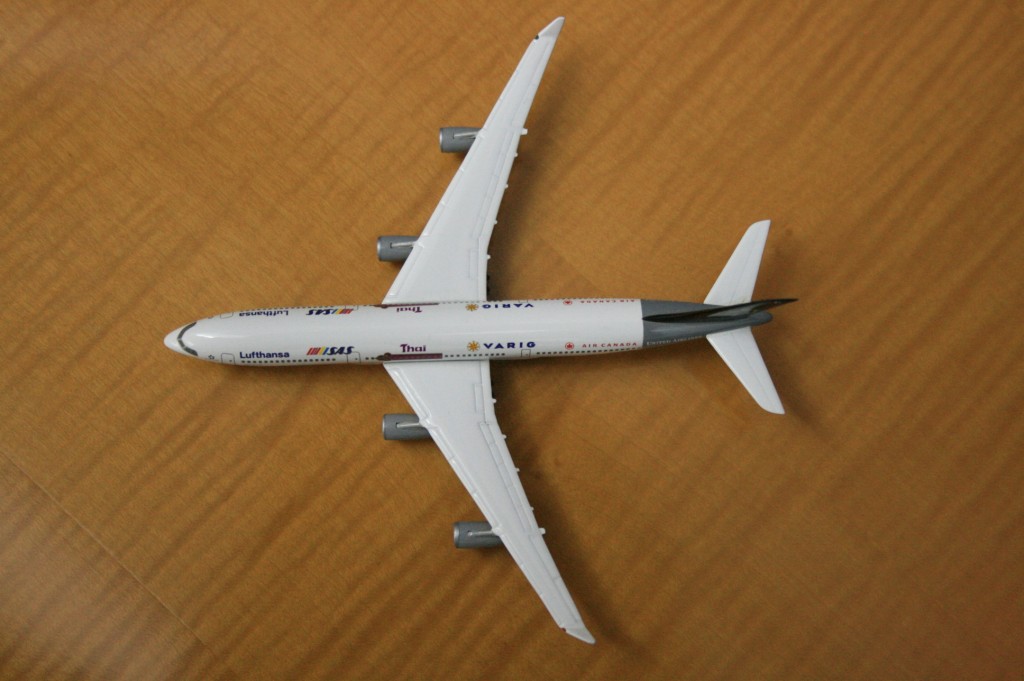 Front and top view of the plane. The top view looks pretty cute to be honest.
Overall, this is a really good plane. I love the livery to be honest and the quality of the die-cast is also really good. Too bad the livery does not exist anymore and the top three alliances already have a lot of members. I'd love to see some more these mix-and-match types of liveries in the skies.