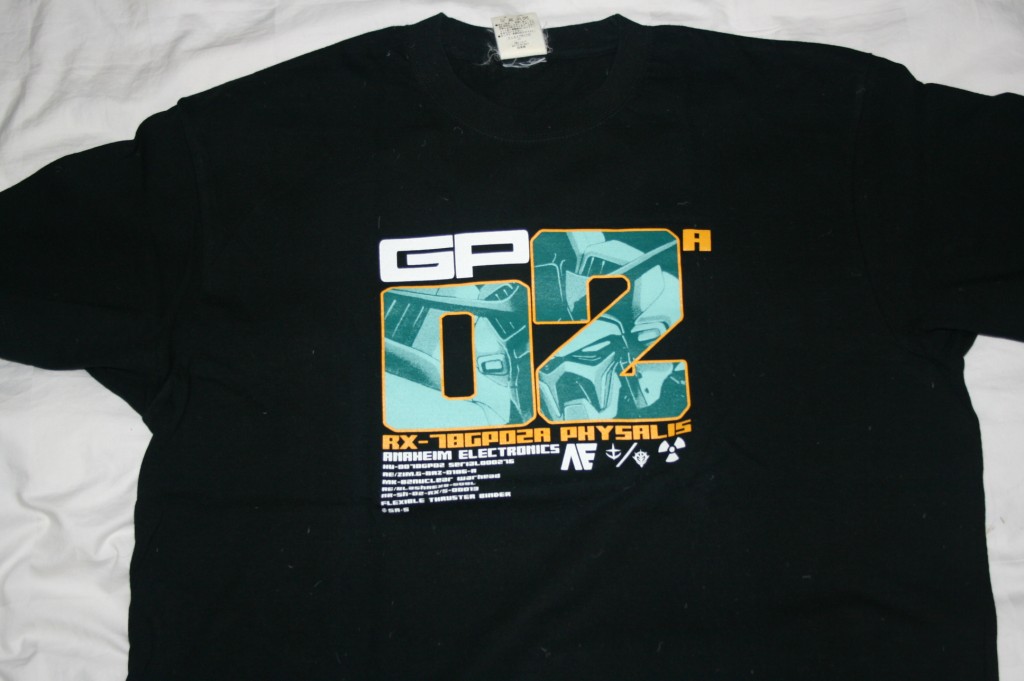 This is another one of my oldest COSPA T-shirts, hence the ragged tags. It features one of my favourite Gundam of all time, the GP02A Physalis from Gundam 0083 Stardust Memory, piloted by Anavel Gato.
The design is pretty nice. Just that I thought I'd like it bigger. The shirt itself is like any old COSPA T-shirt in terms of quality. The fabric is thicker compared to the newer releases. The print also feels a little thicker than the newer releases. However, it is not one of the thickest ones.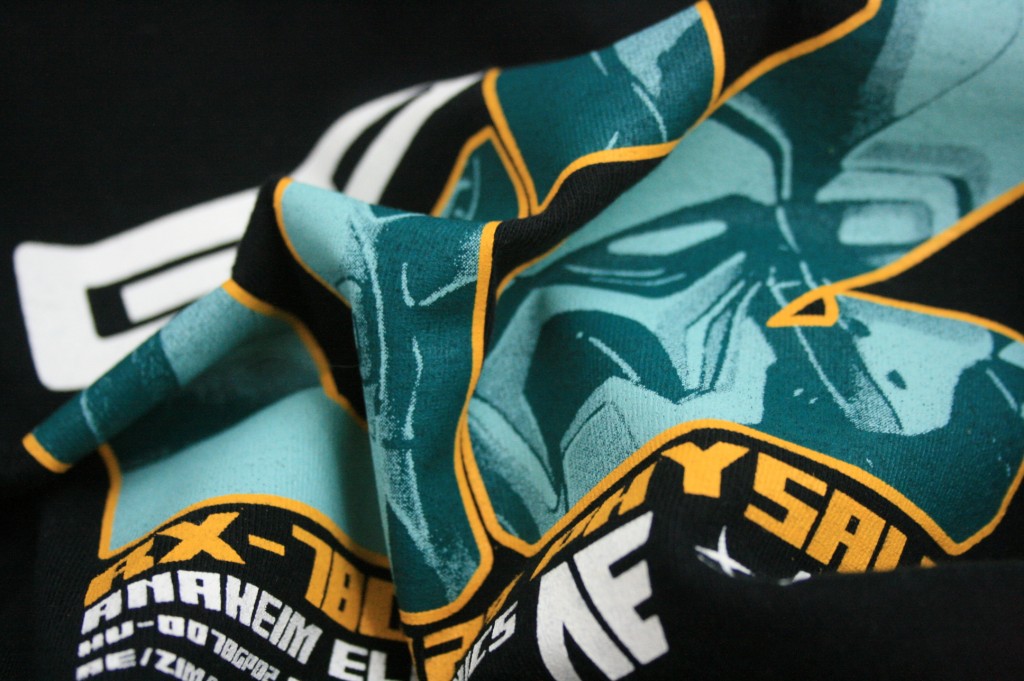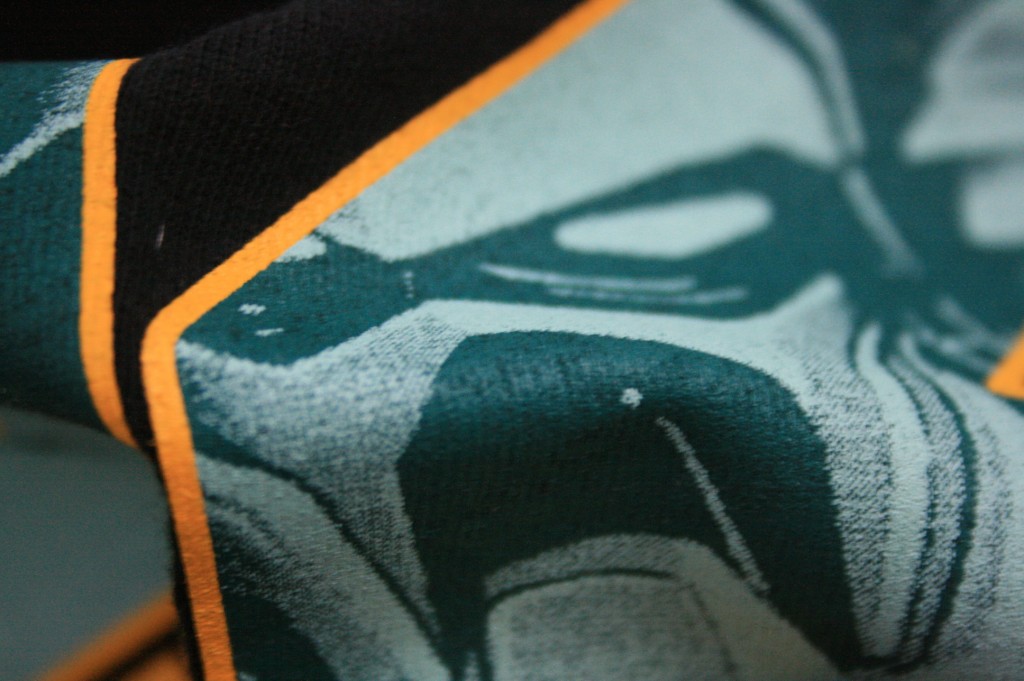 Close up on the prints. One features the face of the GP02A. Despite the print being a little bit thick, it is still very flexible. It is pretty durable as well. I have washed this quite a lot of times and there are no signs of cracking, even in the smallest part of the print, which is the mecha description.
There is another version of the same design. Instead of black, the shirt base colour is grey. And instead of green, they use shades of orange in the print. I personally love the green in this shirt; and black and green show a better combination of colour compared to grey and orange.
(T-shirt store page: 機動戦士ガンダム0083 GP02Aサイサリス Tシャツ)