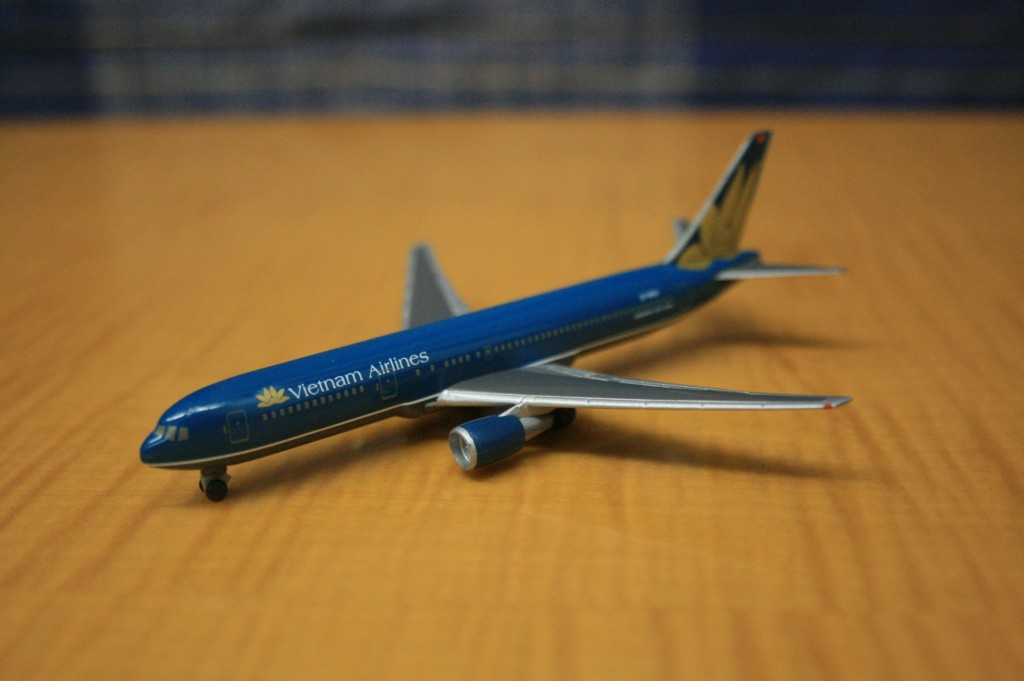 This is the first time I'm posting an airplane without a special livery. However, Vietnam Airlines livery is quite interesting actually. I love the mixture of blue and gold, although their flag is red and yellow. This plane is manufactured by Herpa Wings.
Back view of the plane, with the registration S7-RGV. This is a Boeing 767-324/ER from Vietnam Airlines. Currently all 767s are already retired from their fleet.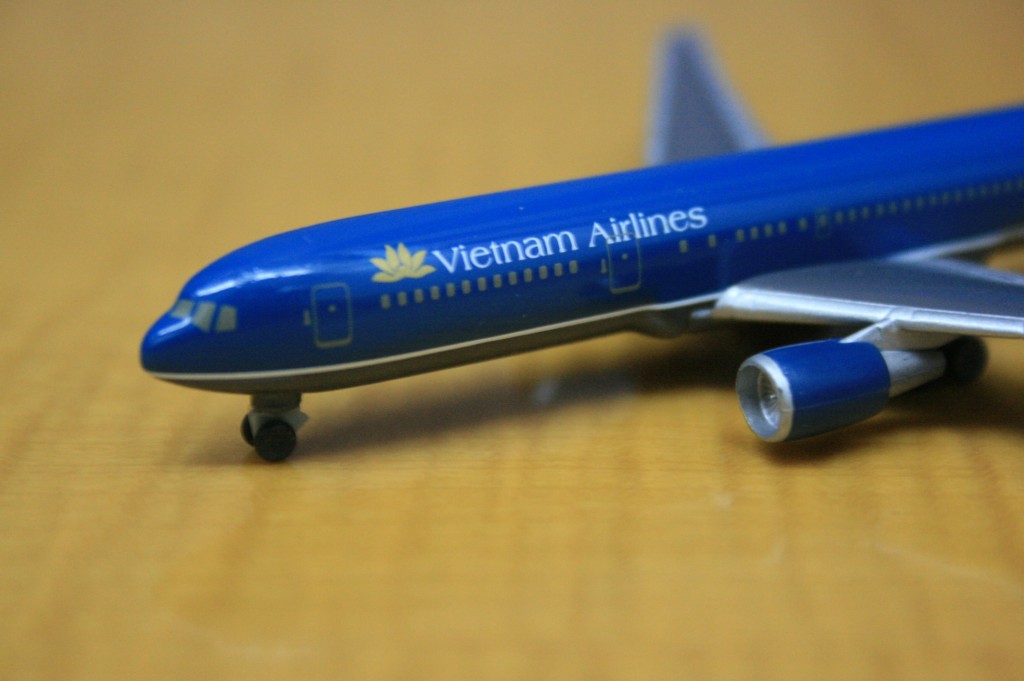 Closer view of the front side. The cockpit is a little bit off to be honest, but the rest of the paint job in the die-cast is well done. However the wheels and other parts of the plane are quite intact and pretty strong.
Front view of the plane. Again, not sure if I like the cockpit paintjob but the rest are pretty well done.
I usually don't buy regular liveries unless I find their livery somewhat interesting. This is one of them. It's not the regular white body with stripes or patterns type of livery. Plus I like their tail logo too. That's why I like the design on this one.