For the time being I want to post about festival anime T-shirts. These T-shirts are usually only obtainable if you attend the event. However, thanks to Yahoo! Auctions, I am able to steal some of them.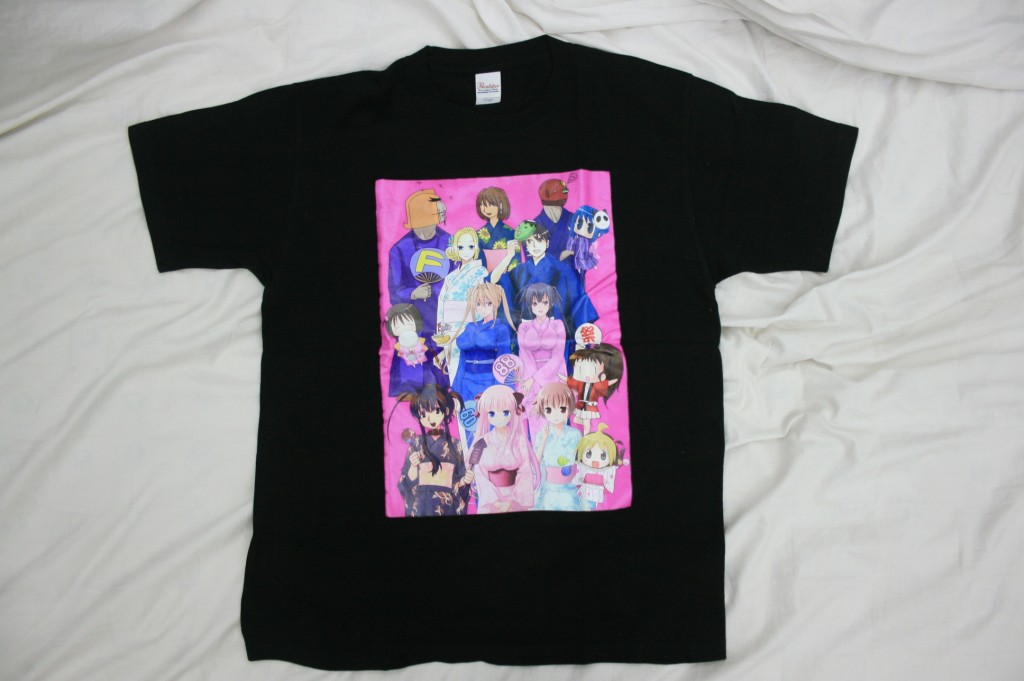 This one is from Young Gangan (ヤングガンガン) festival Anime no Okage in Summer 2009 (ヤングガンガンFes.アニメのおかげSUMMER2009). So it's been a while back since I owned this shirt. The back print has a small event logo, as seen below.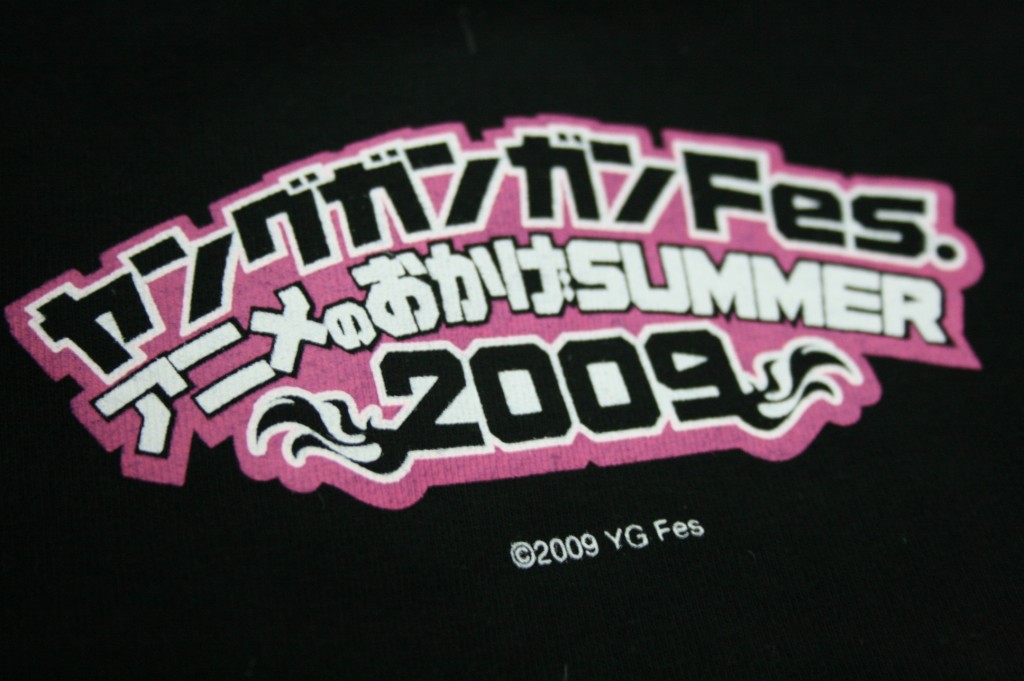 And below are some details on the print.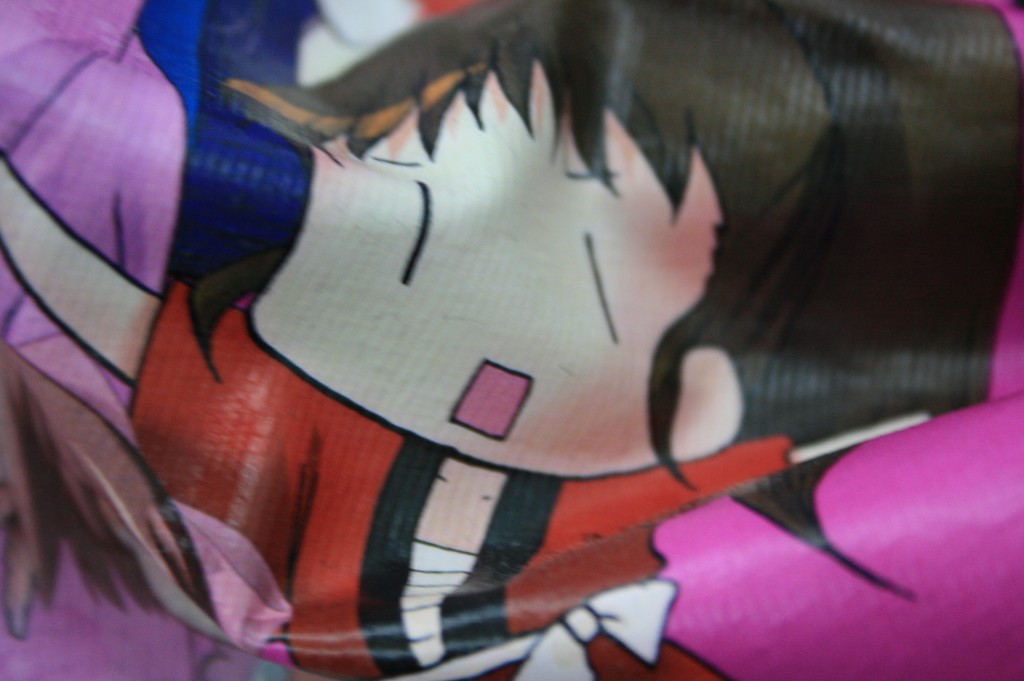 The print is actually pretty flexible for a heat transfer print. I have washed it several times and there are no signs of cracking or anything. However, the annoying part is it gets stickier after several washes. So need to be careful when folding and stacking the shirt. If the shirts on the bottom or on the top has a 'sticky' print, then it might stick together and ruin the print.
Anyways, I don't think I wear this one often. Since it is a festival T-shirt, usually I keep this for collection purposes because they are limited and one time production only. However, whenever I want to wear them, I usually wear it for sleep like the other anime T-shirts in general.