I'm not sure whether this is a festival T-shirt or a limited edition T-shirt, but anyways both still a one-time production only T-shirt. Again I got this from Yahoo! Auctions.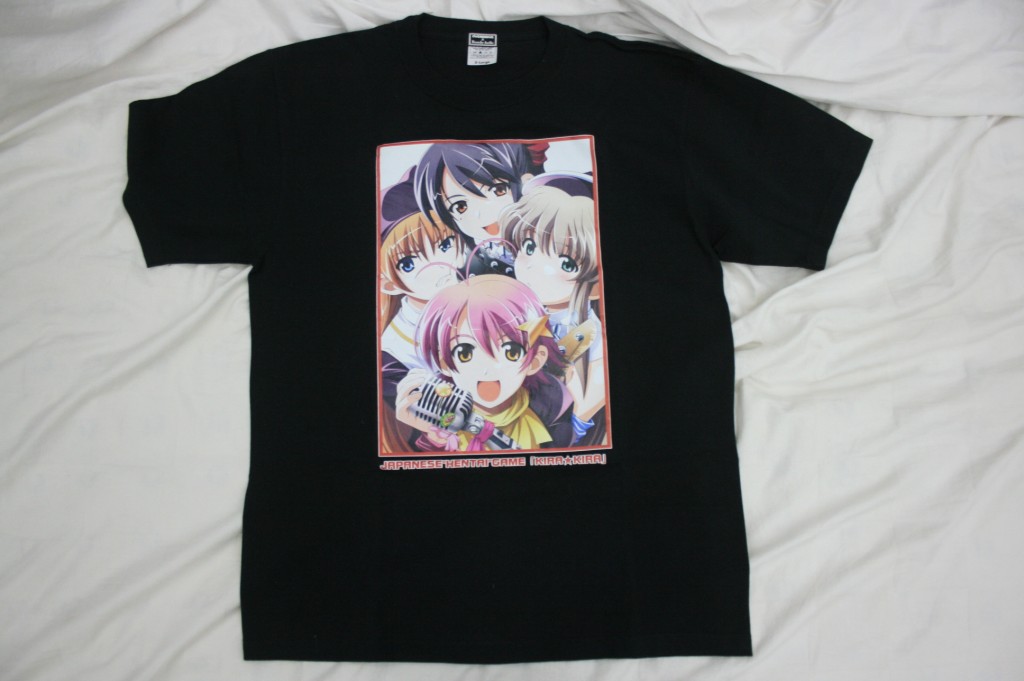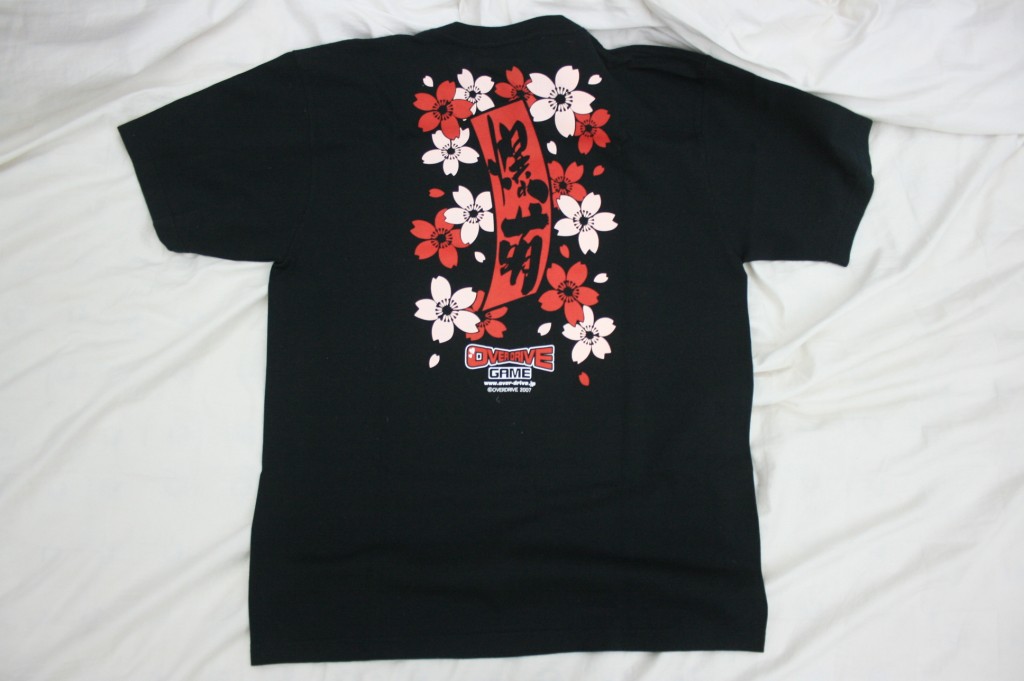 Both sides have a print. I did not know about the back print until I opened the package. I thought it has only has one-sided print. Not sure how the back print relates to the front, but I like the design. And the front, they are very brave to write 'Japanese "Hentai" Game'. But anyways, I like both the design.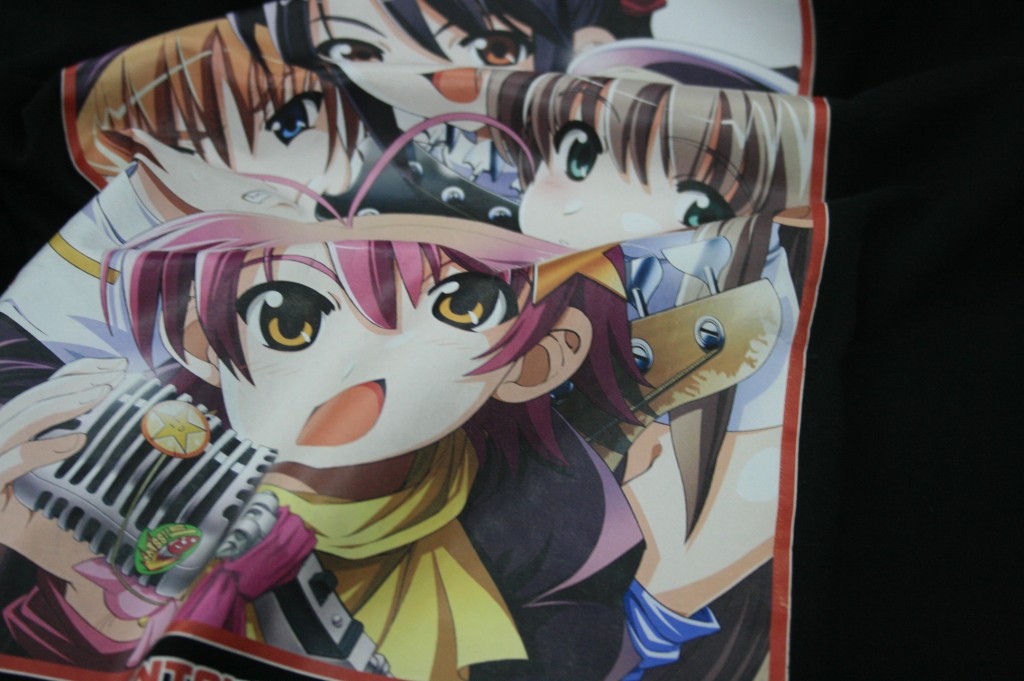 Unlike the previous T-shirt, this one is not flexible at all. Maybe it is, but it cracks easily. This is probably already at its maximum folding potential. I'm afraid to fold it more because it might have additional crack.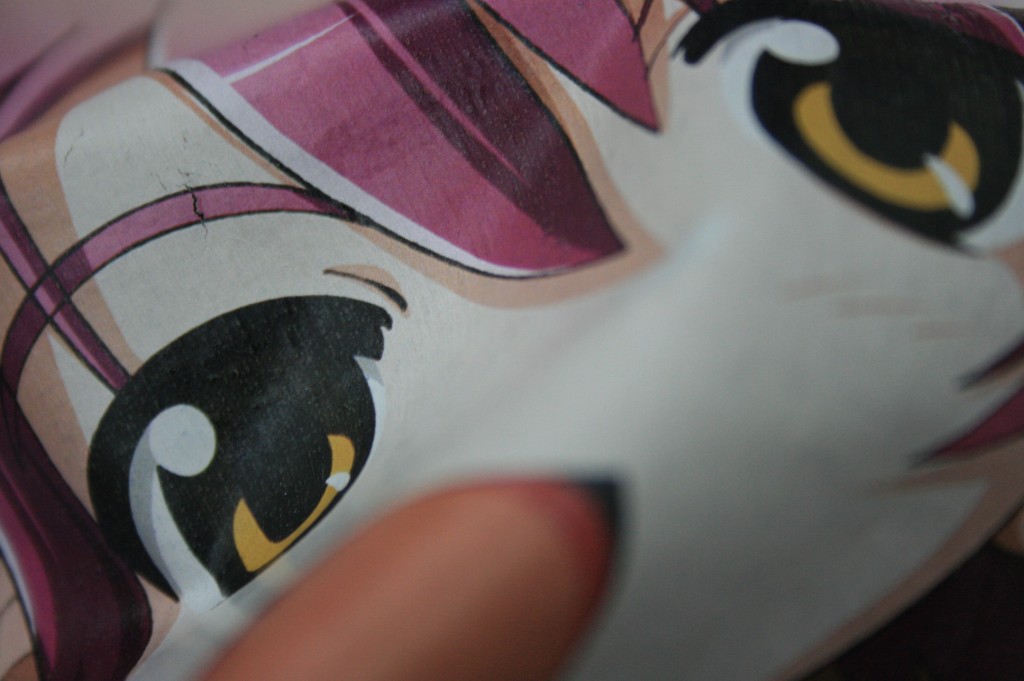 Some more close up on the print. There's a little crack on the eyebrow. That's the reason why I don't want to wear this one often. Perhaps at most once a year. That's because after each wash there will be any additional cracks.
That aside, I still like the shirt a lot. The art is pretty cute and the back print looks really nice. Plus it's an one-off production only. If I could buy one more then probably I'll wear it more often and save the other one for collection purposes only.
(T-shirt page: 「キラ☆キラ」Tシャツ逆輸入USA)