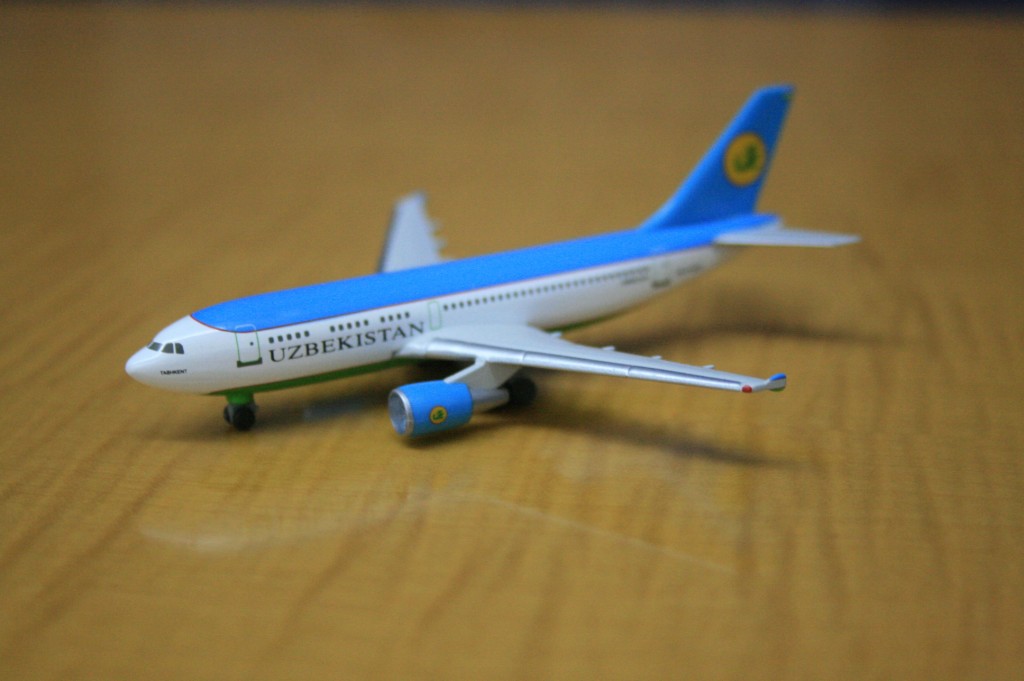 This is an Airbus A310-324 for Uzbekistan Airways in their regular livery. Their regular livery is pretty much similar to an Uzbek flag without the crescent and the stars. However, Uzbek flag itself looks nice to me, which is why I found this livery interesting. This plane is manufactured by Herpa Wings.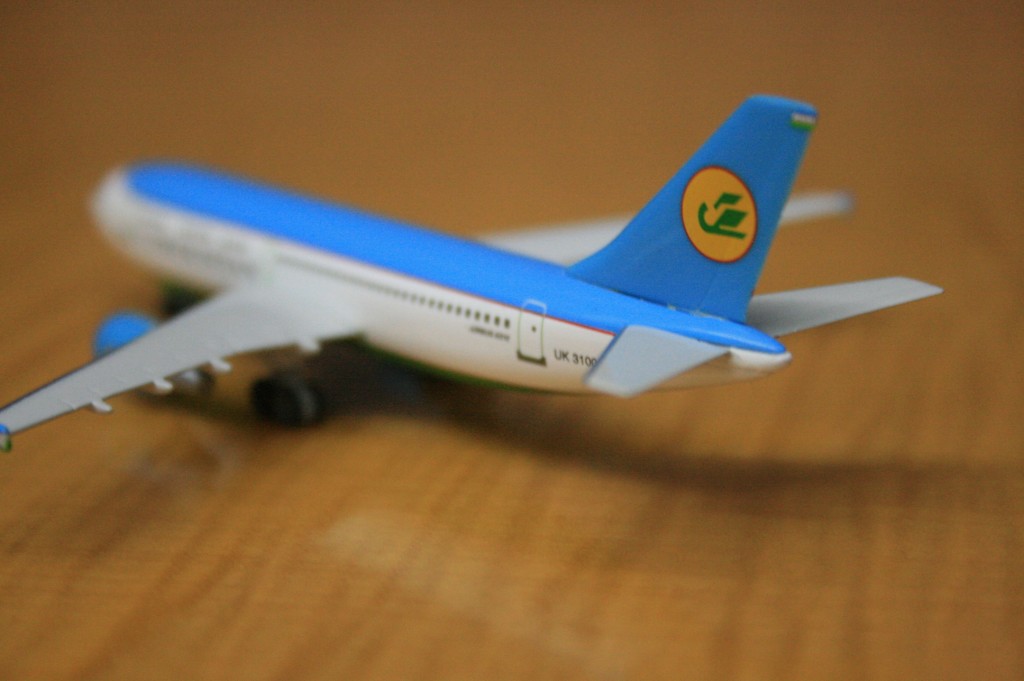 Back view of the plane. Note the registration UK-31001. I personally love the blue and green in the plane. There is a little scratch on the tail. Not sure if it was scratched during the manufacturing process or in my home.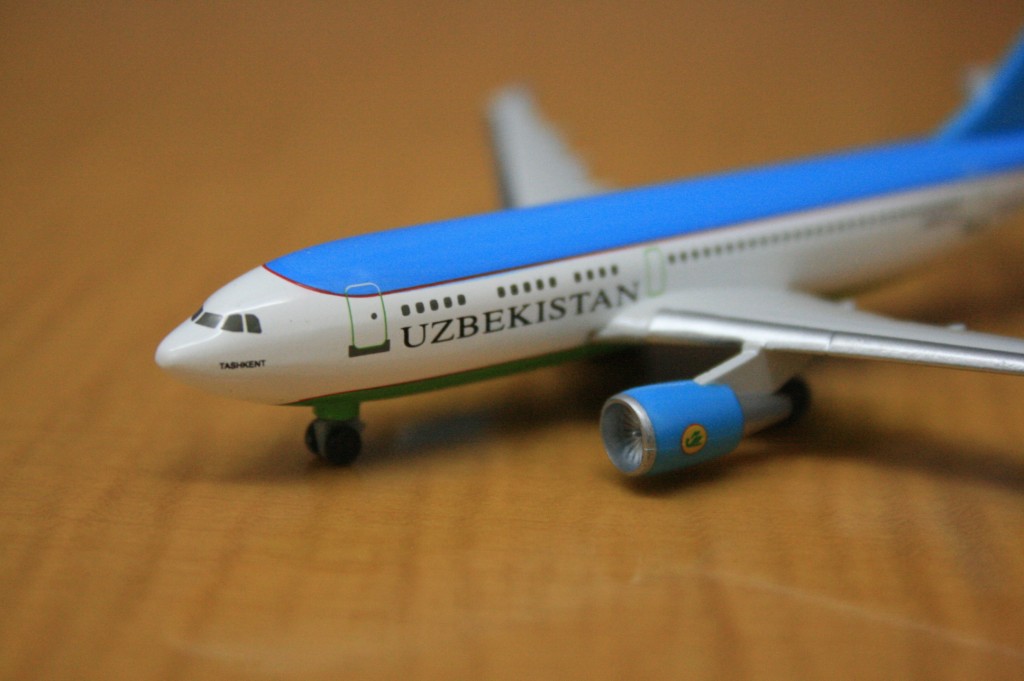 Close up of the front side of the plane. The plane is nicknamed "Tashkent". Another minus side of this plane was the "UZBEKISTAN" text. It does not really represent the actual livery. Aside of that, other paint jobs are really well done. I had this for about 10 years and there are no signs of colours peeling off.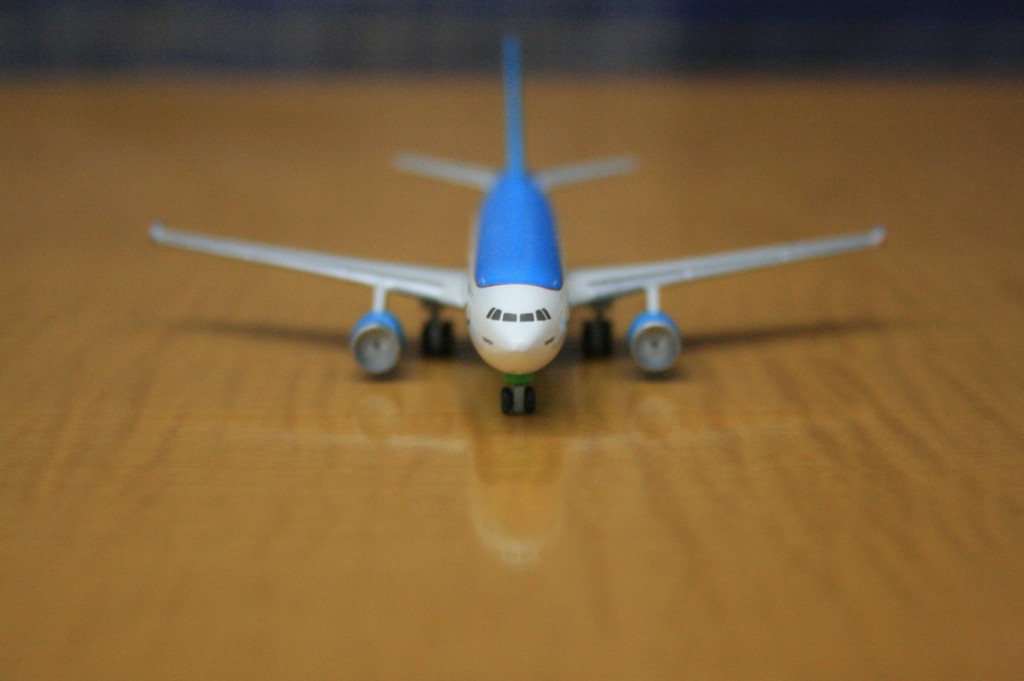 Front view of the plane. Like how I have stated before in my previous post, I usually don't buy regular liveries unless it is interesting to me. For this plane, it was on how they incorporated the Uzbek flag into the national carrier. Plus the blue is really beautiful too. So it's worth the buy for me.