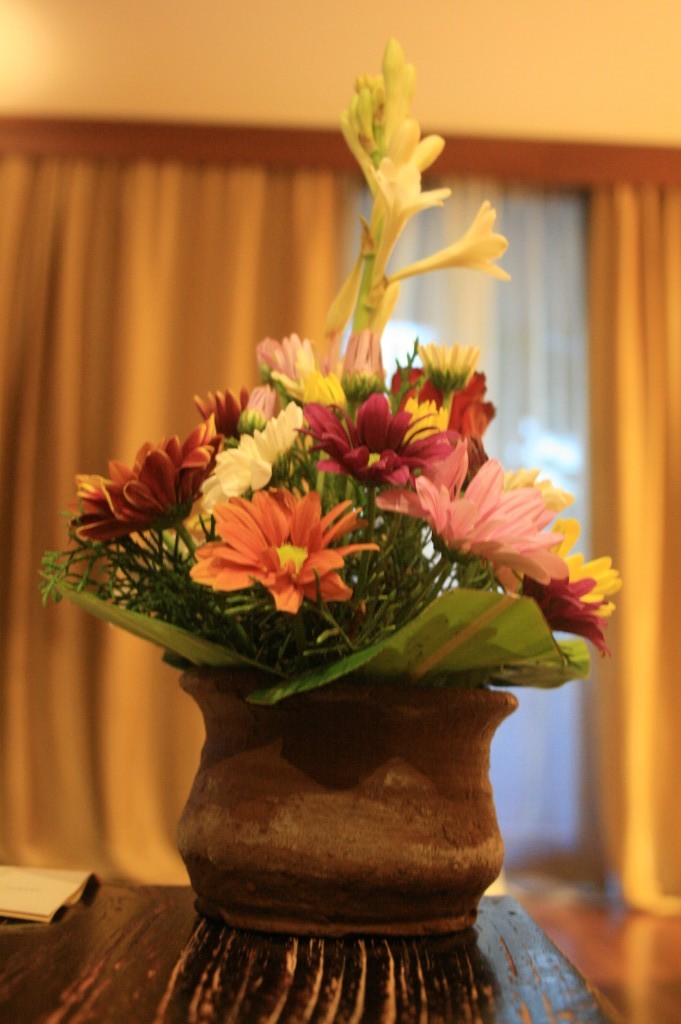 Continued from my previous post, this post is still about the Bali assignment trip. This one will be for the hotel only. I stayed in Kupu Kupu Jimbaran Rooftop Suites & Spa. The hotel didn't look like a hotel from outside, but inside it was really nice.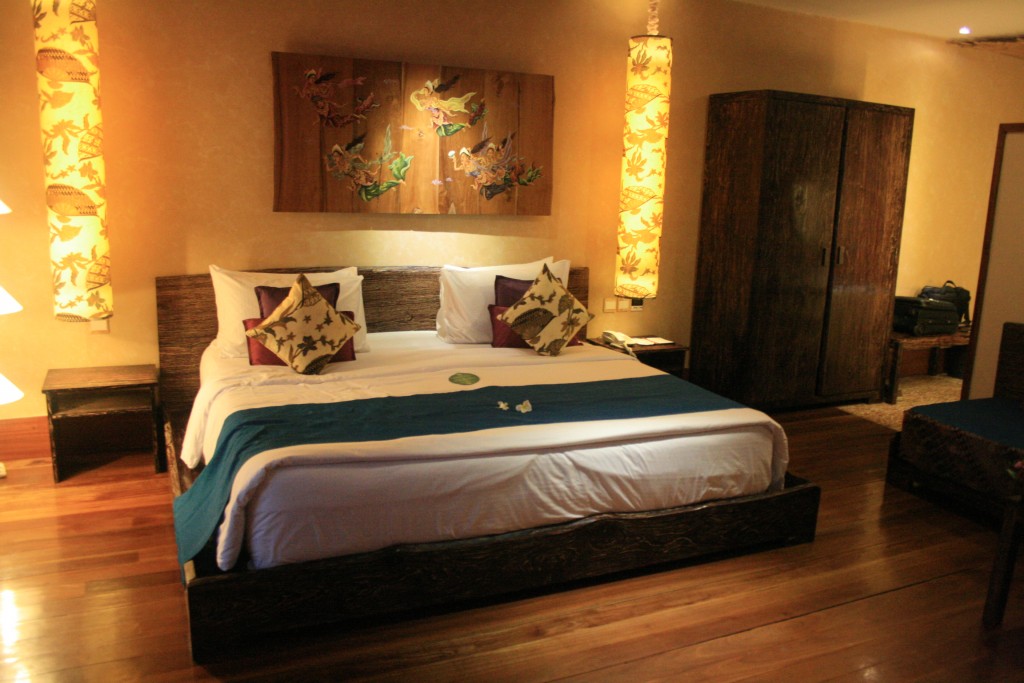 Pretty much all the rooms are suite, with mine being the cheapest. Still, it's a big and comfortable room. Above picture shows the bed. Here's another view which was taken from a different angle (as seen in my object photography page). Room amenities include workspace, sofa, bathroom (with a jacuzzi), a small terrace, and complimentary fruits.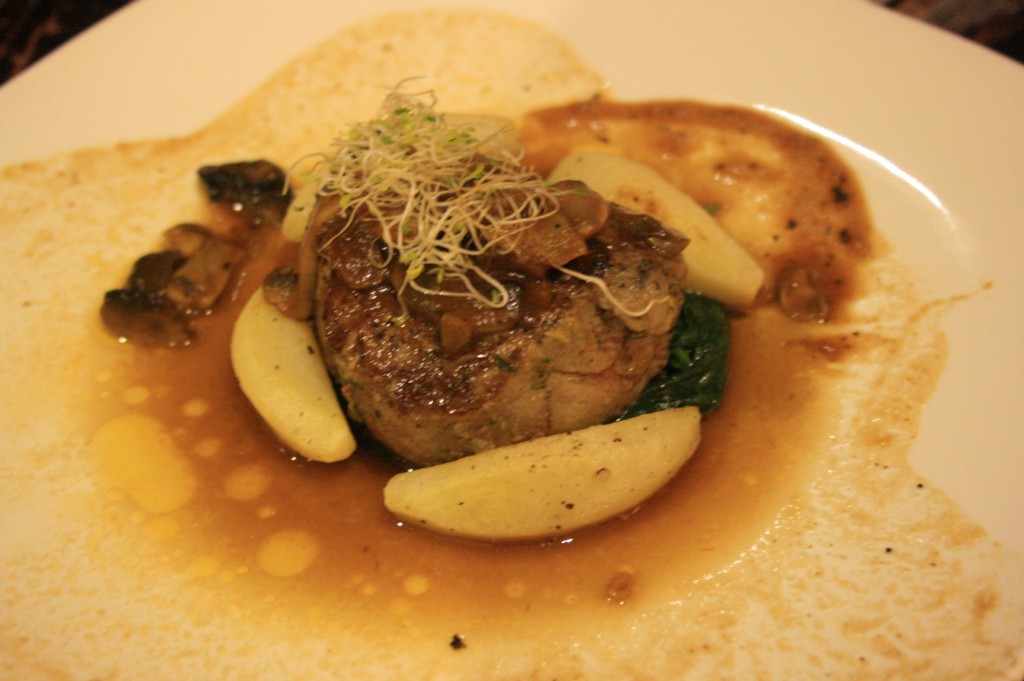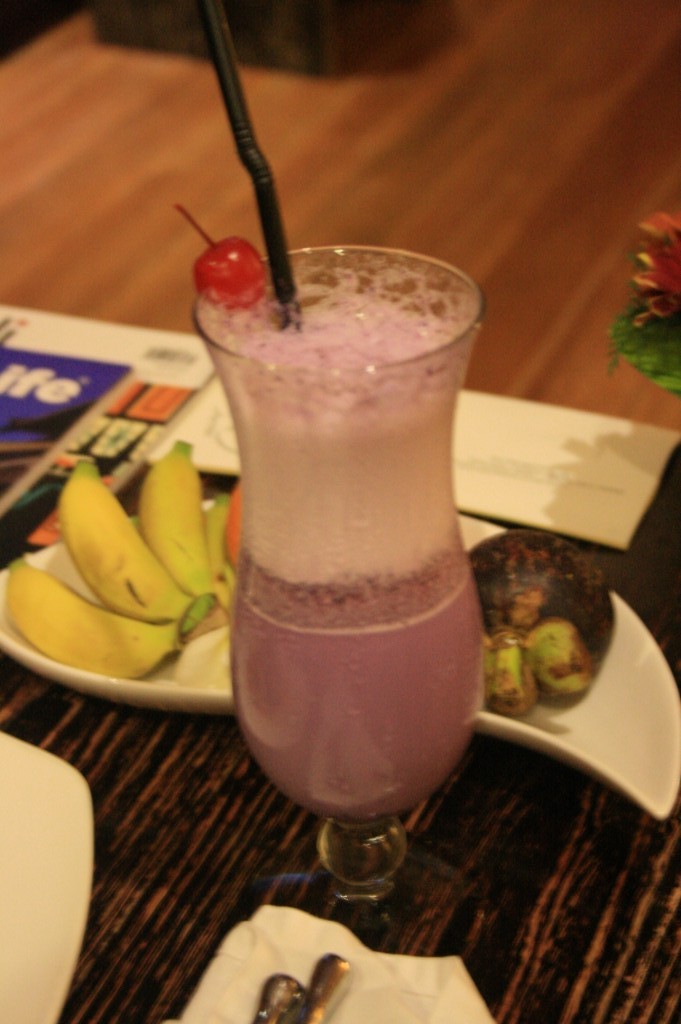 Ordered the room service because I was tired after the day. Jimbaran is best known for its seafood, but I had their mahi mahi for lunch. So I ordered beef tenderloin served with Bearnaise sauce and potatoes, just because I'm a beef lover. The food was really delicious to be honest. And another blueberry smoothie for the drink.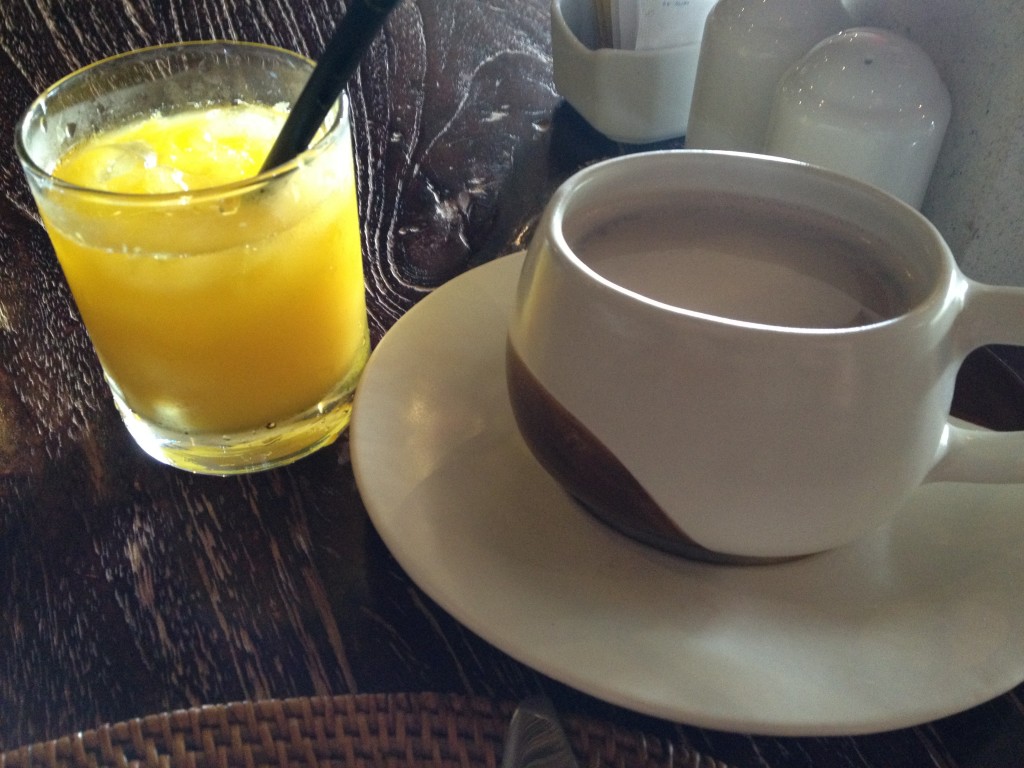 Breakfast. The portion is really big but the food is good so I don't really mind. It is a little different from usual hotel breakfast (buffet). This one has set menu for the customers to order. I ordered the Japanese breakfast, consisting of chicken teriyaki, tamago, Japanese salad, Miso soup, and fruits. Also included are hot beverages and juices. Ordered the hot chocolate because people said it is really good; and it definitely is.
Overall it was a really good stay. The staff were also very friendly and the hotel ambience was great. I did not have time to test the spa, but from the outside look it looked amazing. Anyways, I'm planning for a longer stay next time.