This post is about a special livery from ANA (All Nippon Airways). I believe this might be one of the first special liveries that ANA use. This Airbus A321-131 is nicknamed the "film roll" livery. Both sides show different images or sceneries across Japan. I like how they use the windows as a part of the film roll.
Clearly seen from both pictures that the left side and the right side has different pictures. The die-cast plane itself is a limited edition. There are only 500 die-casts like this worldwide. Mine is number 417.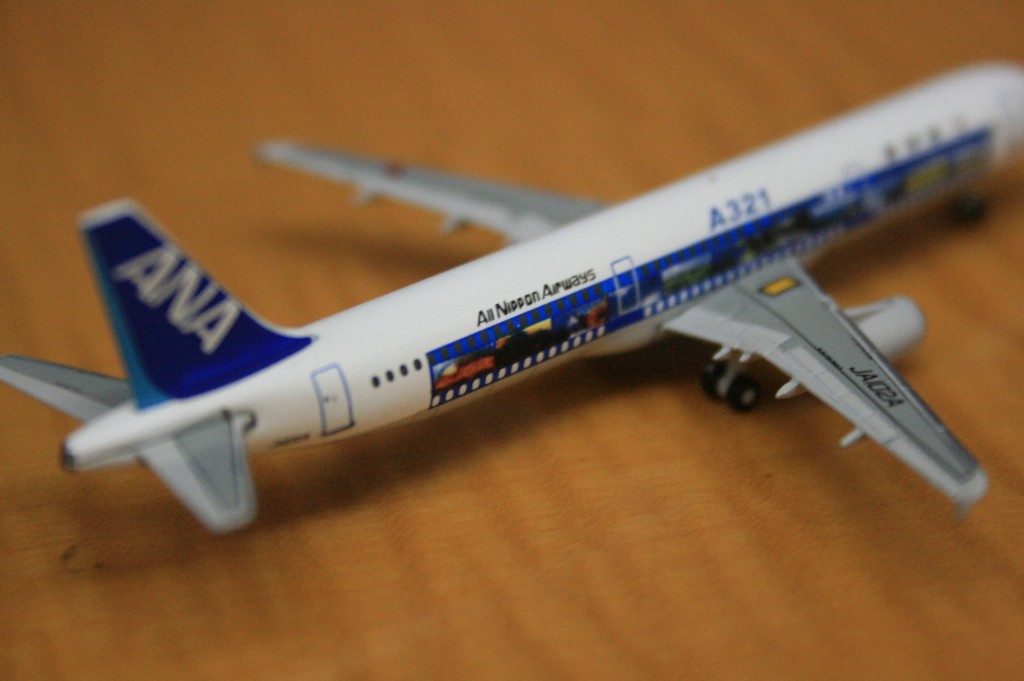 Tail view for both sides. Note the registration JA102A. The tail is the only minus side of this plane, as it did not stick to the fuselage tightly. Sometimes when I took it out from the box, the tail fell off.
Closer look of the front part. The paint job on this die-cast is very impressive. They did not miss a single detail on the livery. This is also one of my old planes. Perhaps I had this for about 5 years and the paint job is still in a really good condition.
Front view of the plane.
Overall, this is one of my favourite liveries out there; and perhaps my favourite one from ANA, despite they have colourful and cheerful Pokemon liveries. Like this Tropical Singapore Airlines, if I remember correctly they have two of these liveries (JA101A and JA102A). Too bad they did not have these plane for long, as they were repainted after a little while.