This is another shirt that originally was from Comiket (but again, I got it from Yahoo! Auctions). If I'm not mistaken, this shirt features Amane Suou (周防天音) from Le Fruit de la Grisaia (グリザイアの果実/Grisaia no Kajitsu). The shirt is really nice. The print is quite big for my tastes even though it's another heat transfer print T-shirt.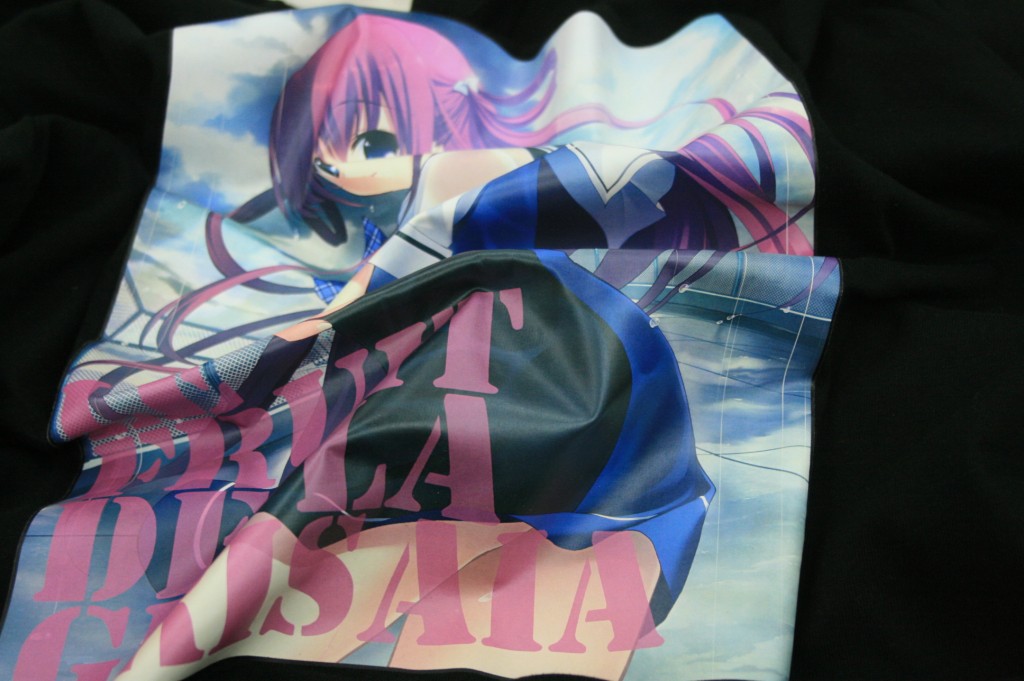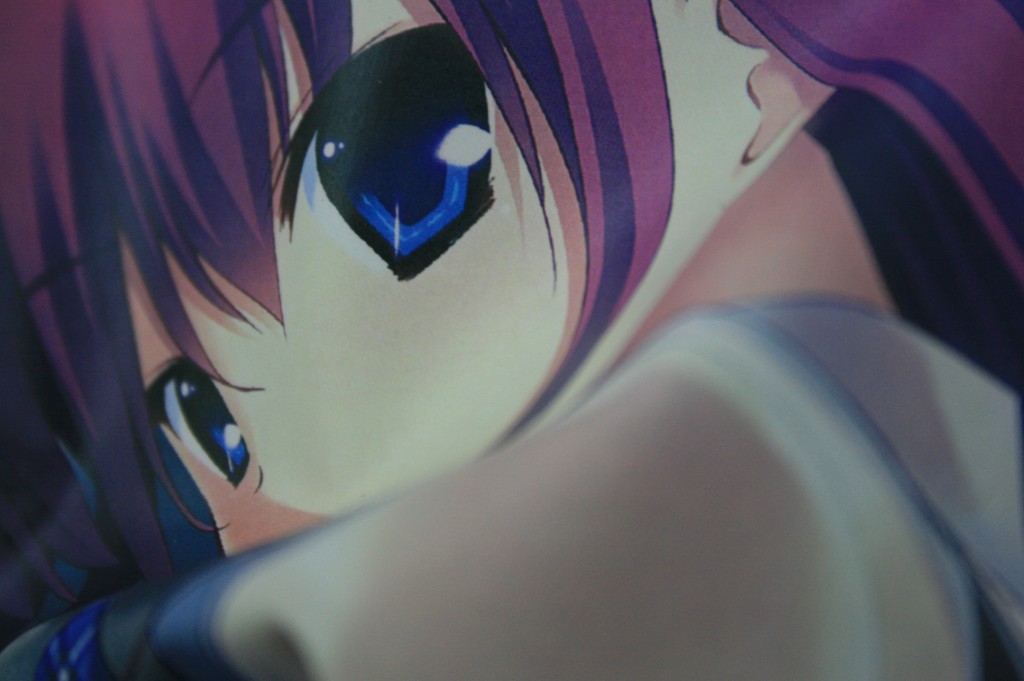 Several details on the print. It's pretty flexible for a heat-transfer print. Though one still cannot expect much folds or flexibility from the print anyway. It will still feel a little stiff when being worn.
Also the colours look very vibrant. I like it. I haven't washed this one yet so I can't say much about its print durability. However from my first glance it doesn't look like a shirt which cracks easily.
Again, these T-shirts are one-time production only and I don't want to wear it that often if I only have one. Perhaps I am keeping this for collection purposes only since it's not one of the easiest T-shirts to get even from auctions.
(T-shirt page: グリザイアの果実 周防天音 Tシャツ)