This time it will be a double post. The first up is Madoka Magica T-shirt by MIX-ISM.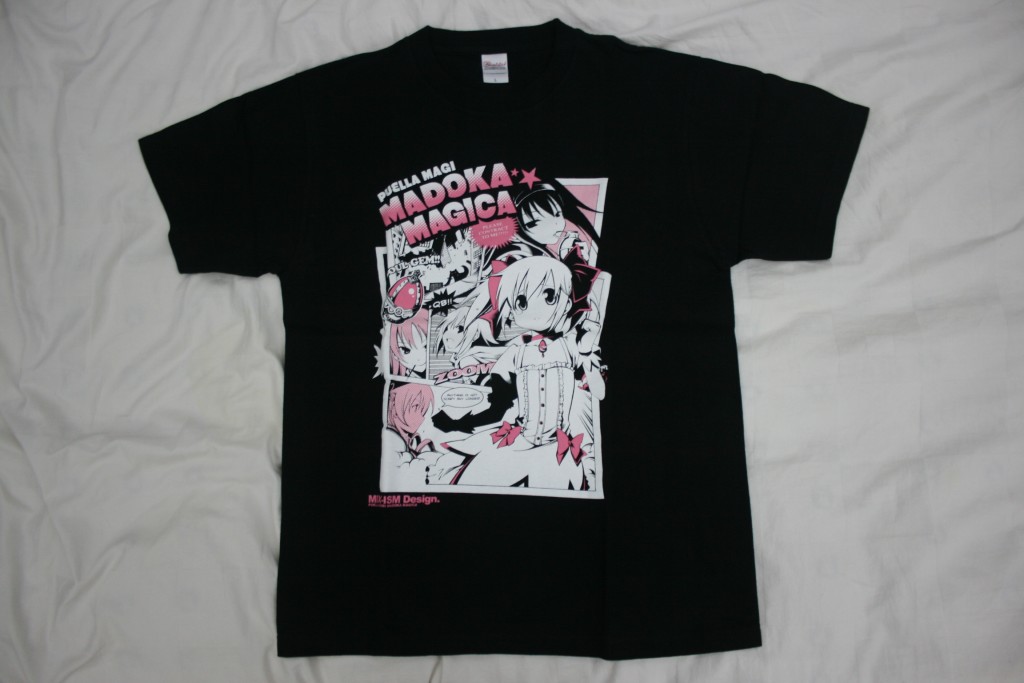 The shirt itself is pretty cute. I love the design. It has the manga/comic book feel or looks like it was from a page from the manga/comic book. Thus, it makes the design unique and original, another plus point why I like this one.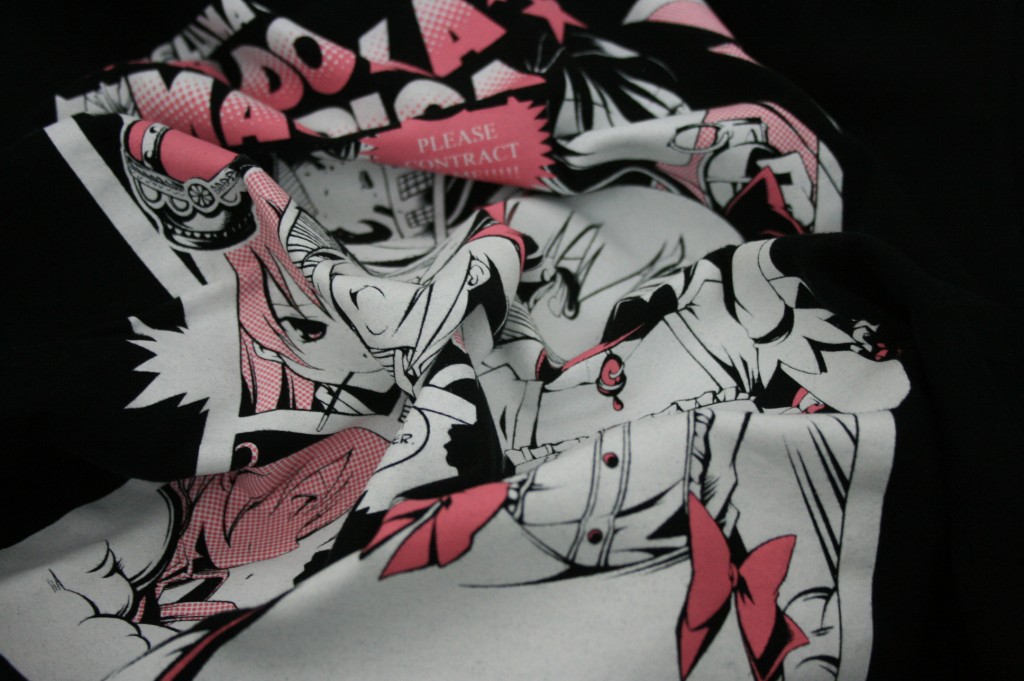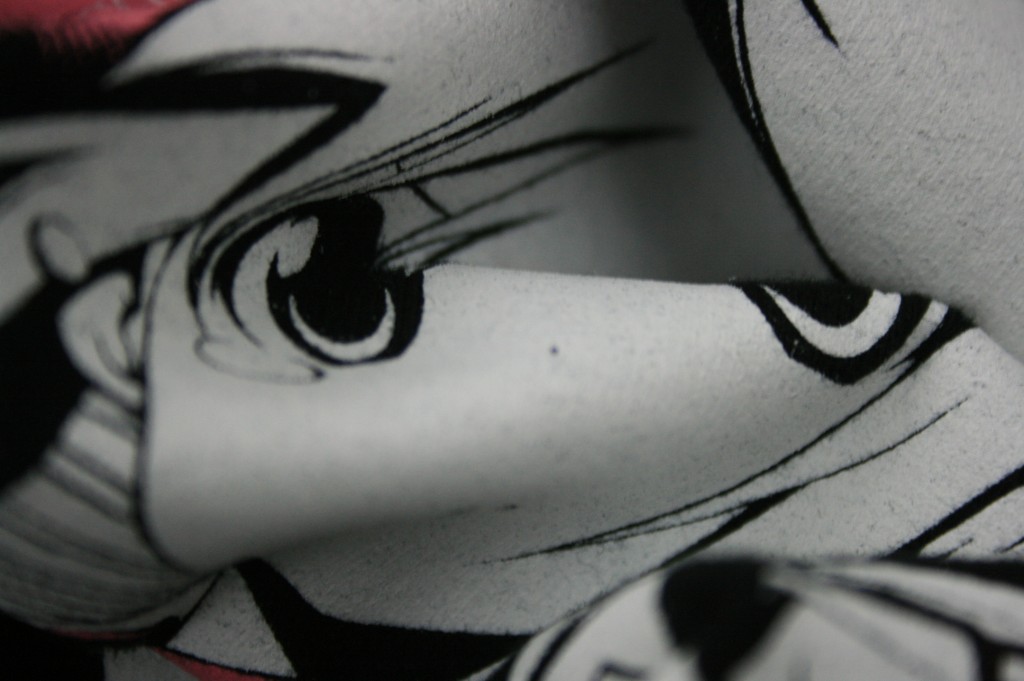 Some close up on the printing. It's really good, very flexible and durable. You can fold it anywhere you like. The rubber can be stretched a little bit, so it won't crack just because of a little stretch. The print also does not give a hot feeling when worn.
Next up is the other one. If I remember correctly this shirt was from one of the Comiket(s) in Japan, but I got it via Yahoo! Auctions again.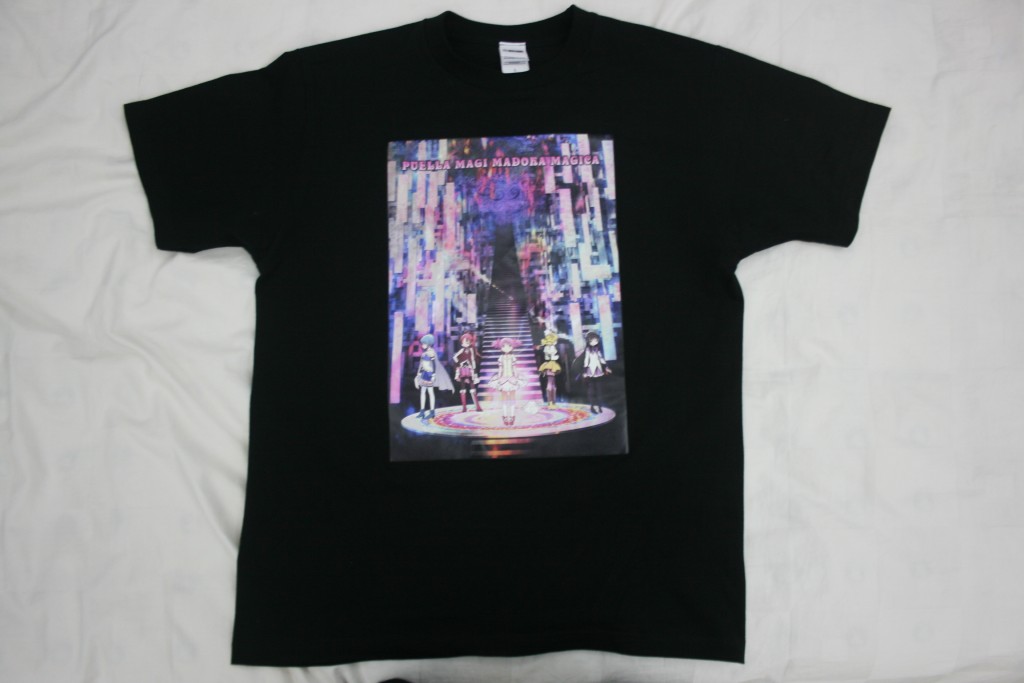 This is a little different. It's another A3 heat transfer T-shirt. However, it's not from the same artist. Overall the design is pretty fine. Not sure if I like the font on the top very much but the rest are good.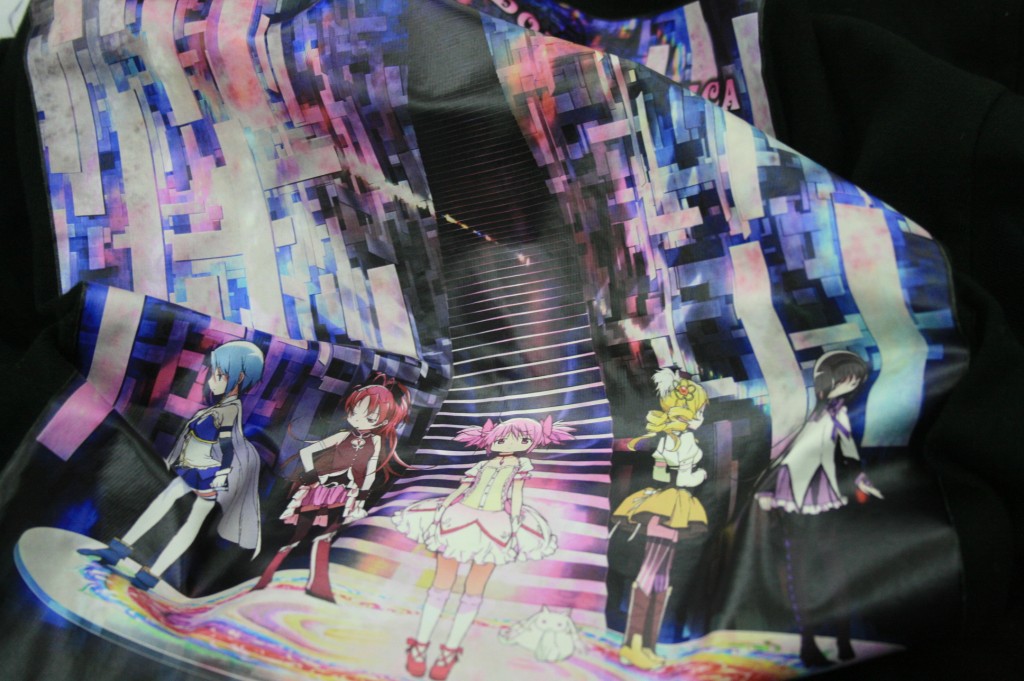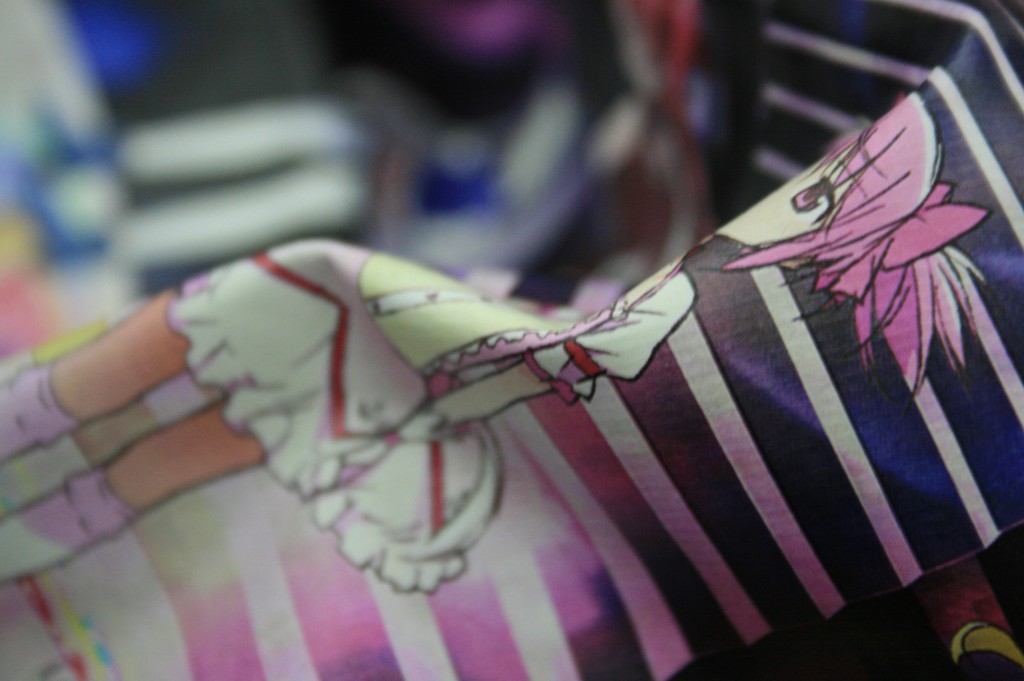 Some details on the printing. Not very flexible indeed but it's pretty durable. I washed this several times but it didn't show any crack or signs of cracking. The colours are vibrant too, and show no fading after several washes. However, like this shirt, after several washes the print become a little sticky. I won't stack these two together, otherwise both will be ruined.
Still, both shirts are nice to have, perhaps also because it is a one-off production T-shirt. Another good thing is I can wear these quite often without afraid of ruining it. Perhaps the black will fade first before the print cracks. Plus it's pretty comfortable for sleepwear too.
(T-shirt page? (MIX-ISM): MIX-ISM まどかマギカTシャツ)