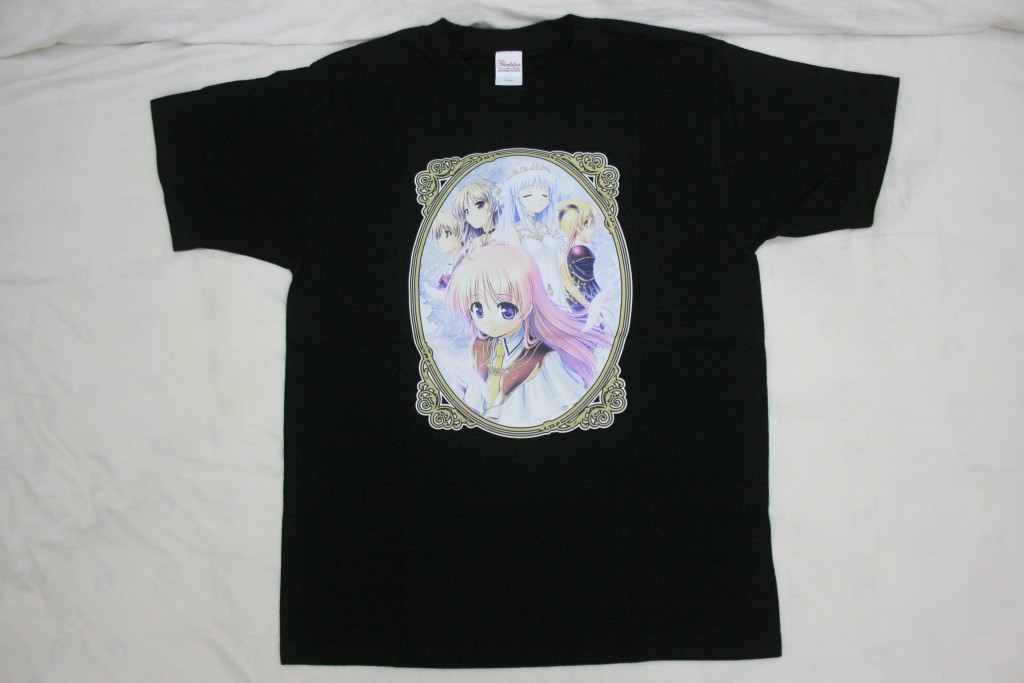 This shirt is from Comiket. Again, I got it off Yahoo! Auctions since I believe you have to attend the Comiket in order to get it. The design is pretty nice. The print is quite big and the colours are very good. It looks a little bit light but that might be the camera effect. The real product has more contrast.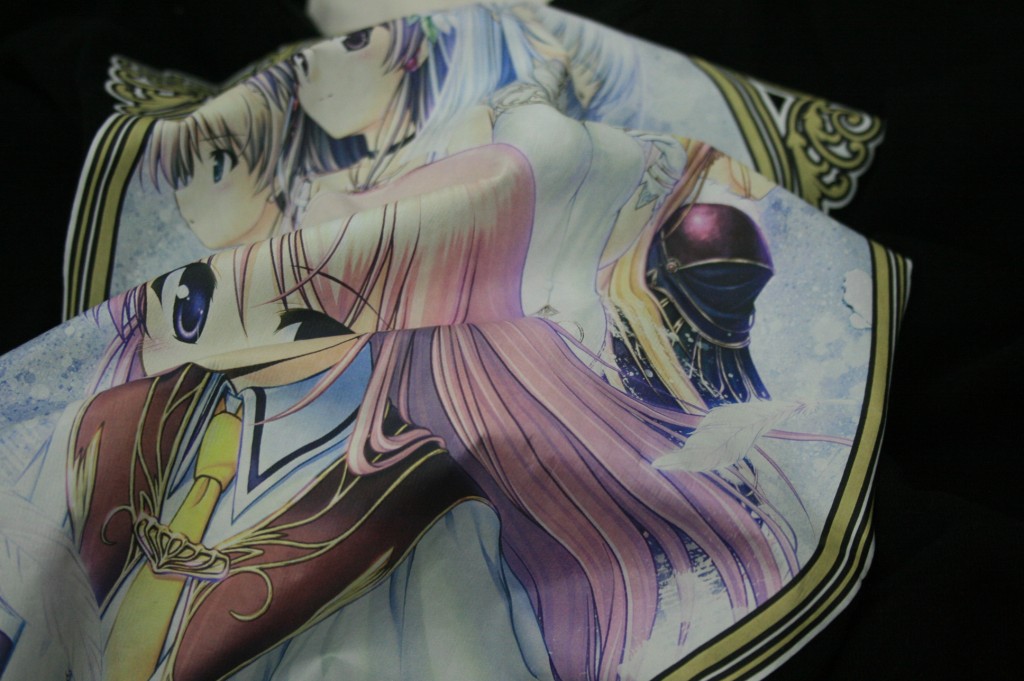 Some details on the print. The print is pretty flexible for a heat transfer paper. I'm not sure how they do it but apparently most of Japanese heat transfer T-shirts are pretty durable and flexible. Hopefully I can get some of the papers.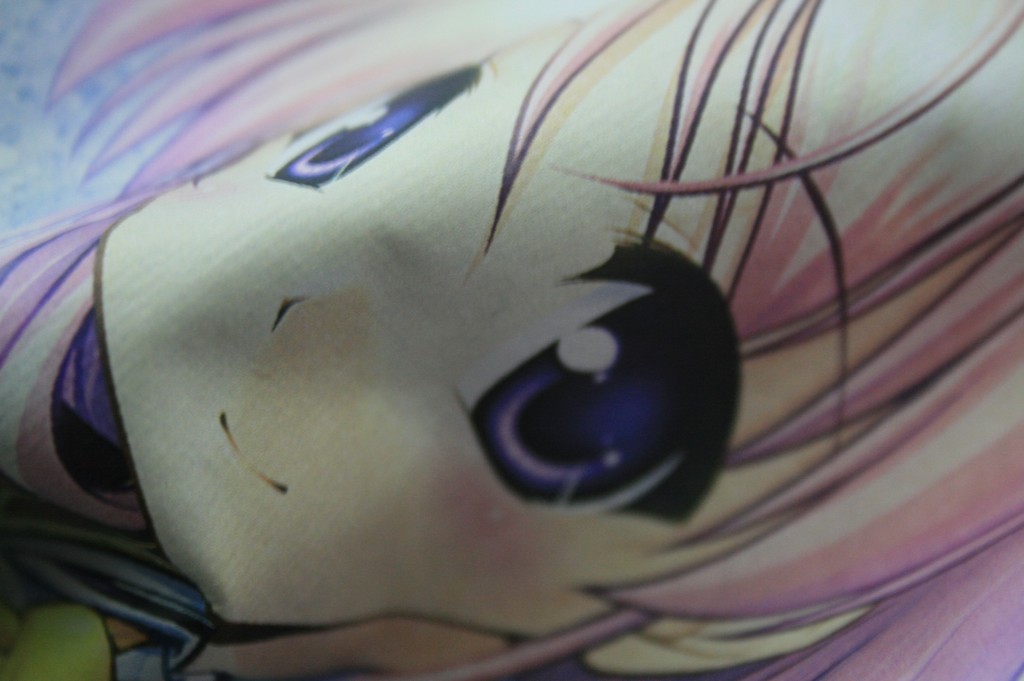 Close up of the print. This one represents the colour more than the first picture.
Anyways, nice shirt to have and since I have two of these, I can pretty much wear one and keep the other for collection purposes. That aside, even if I have only one, since the print is pretty durable, it can be worn quite often. Just probably not as much as if I have two, considering that it's probably a one-time production only.
(T-shirt page: 穢翼のユースティア Tシャツ)