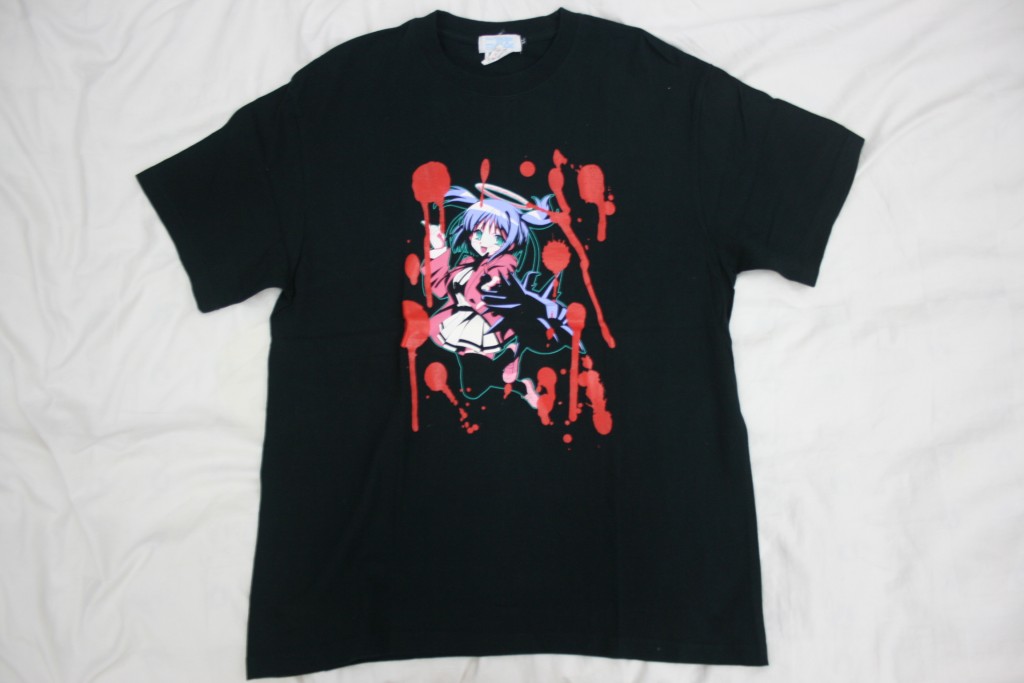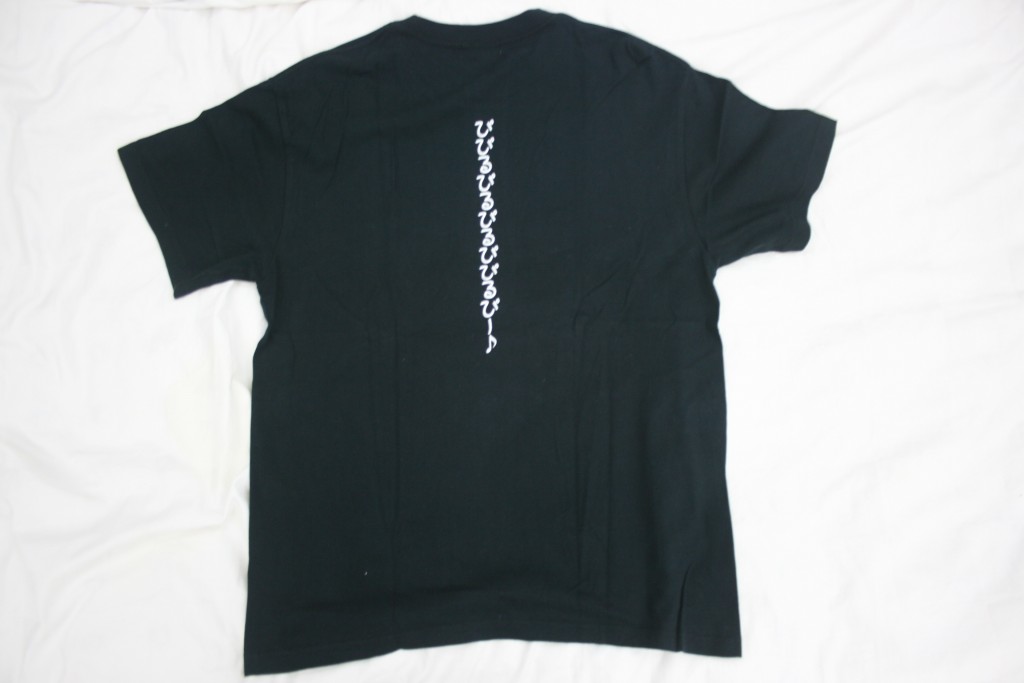 Here's another old baggy COSPA shirt but pretty comfortable. The shirt features Dokuro-chan from Bokusatsu Tenshi Dokuro-chan (撲殺天使ドクロちゃん). It has print in both sides, and again, old COSPA shirts are screen printed in more than one colours. In addition, the blood print throughout the shirt has an extra appeal to it. It is slightly thicker and felt a little bit plastic-ish.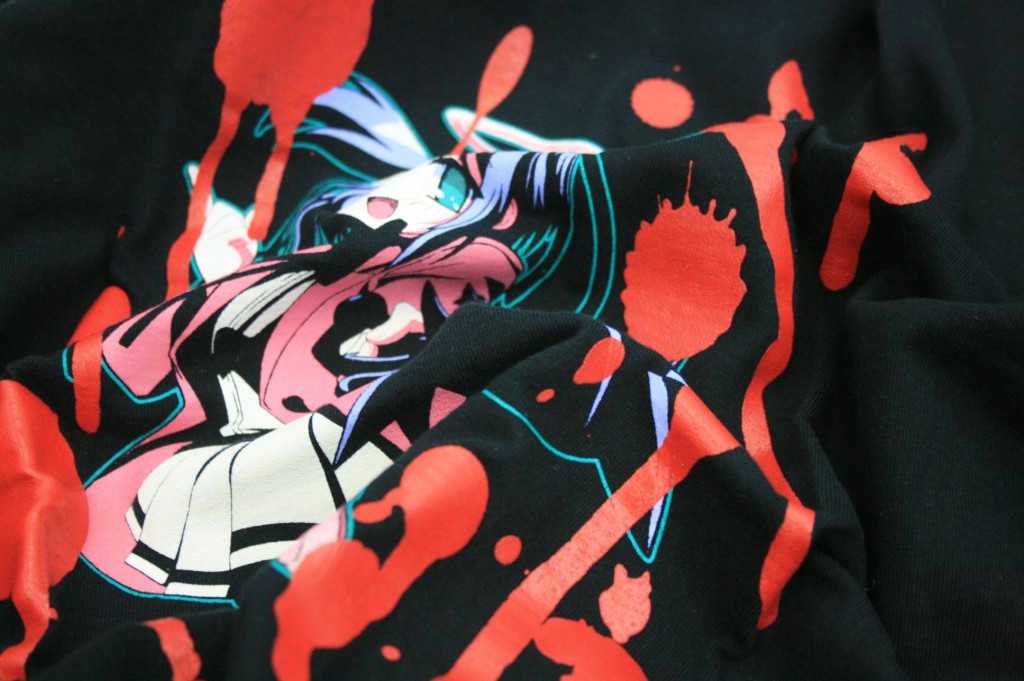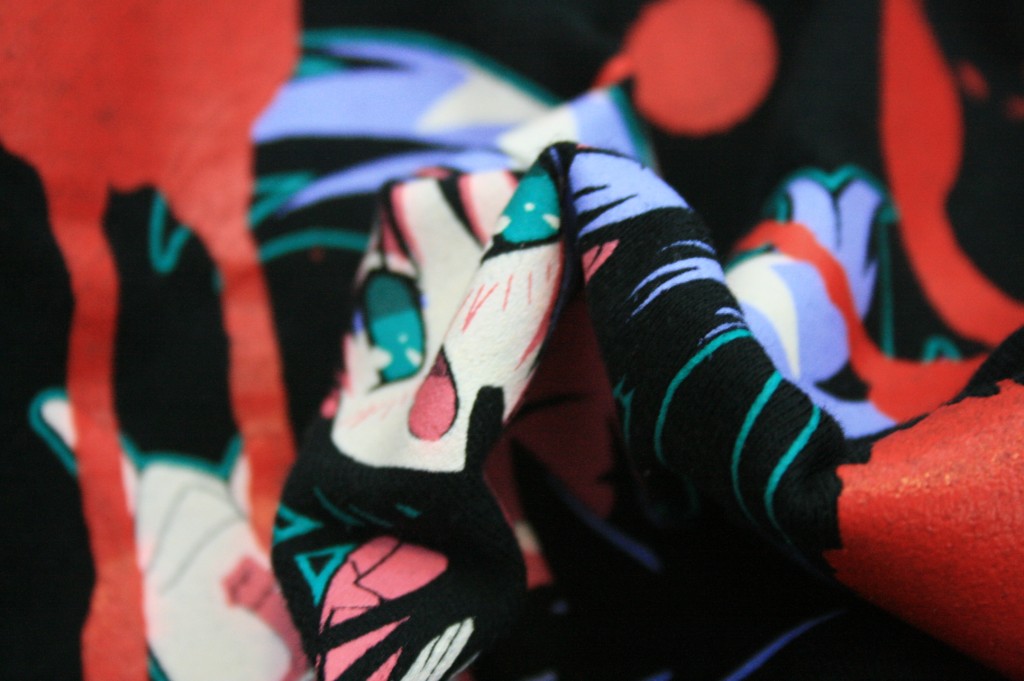 Several more details on the print. The print itself is pretty much durable and flexible like other COSPA shirts. The blacks are not printed so it does not feel hot when worn, but on the downside, the green parts crack easily. Another thing about the blood print was that it leaks print to the surroundings, making the whites look a little pink. Like several other old COSPA shirts, the print was not big enough for my tastes.
Since this was sold out long time ago, I believe I got this from Yahoo! Auction for cheap. Regardless of the price, the shirt is still good. However, considering the size available this one is only usable for home and sleep uses.
(T-shirt store page: 撲殺天使ドクロちゃん ドクロちゃん Tシャツ)