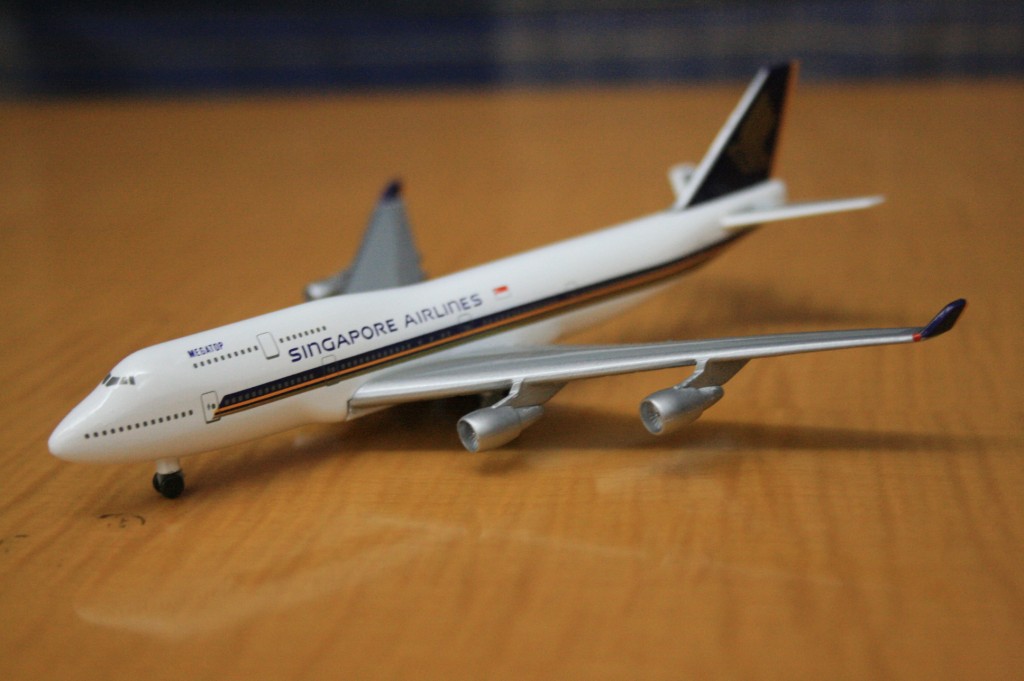 This is another normal livery airplane that I have. I got it as a gift from someone. It features Singapore Airlines' previous livery before their current one. This 747 did not have registration, unlike the other die-cast airplanes that I have.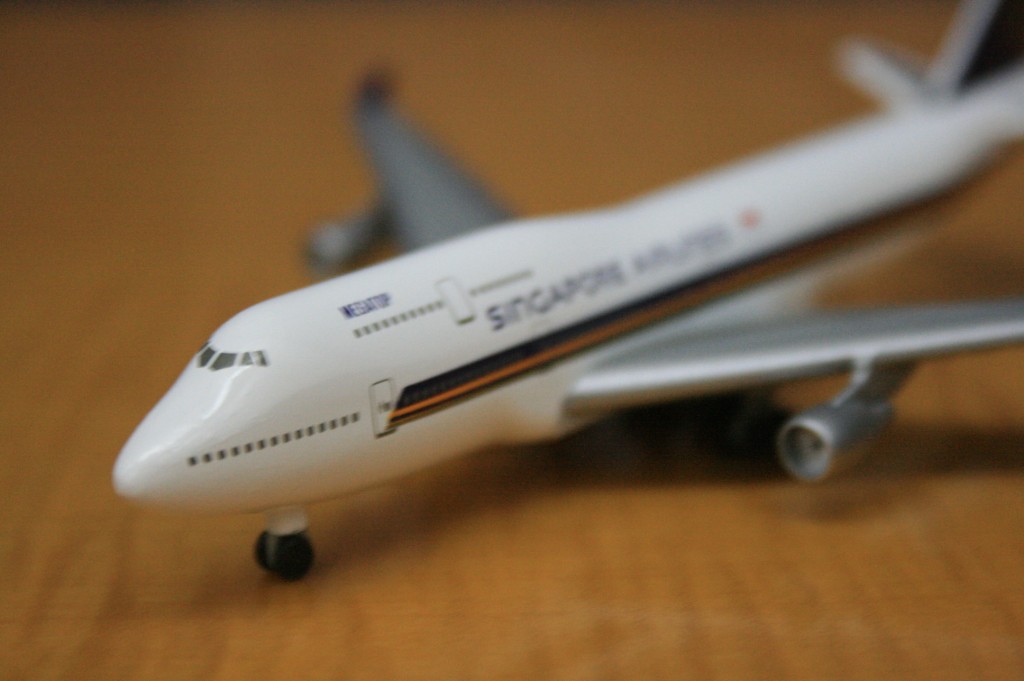 Closer look on the front side. The photo is a little bit blurry though. Cockpit paintjob looks a little smaller than it should be, but maybe it's just me. The rest of the paintjob is pretty nice. It looks clean with a nice finish.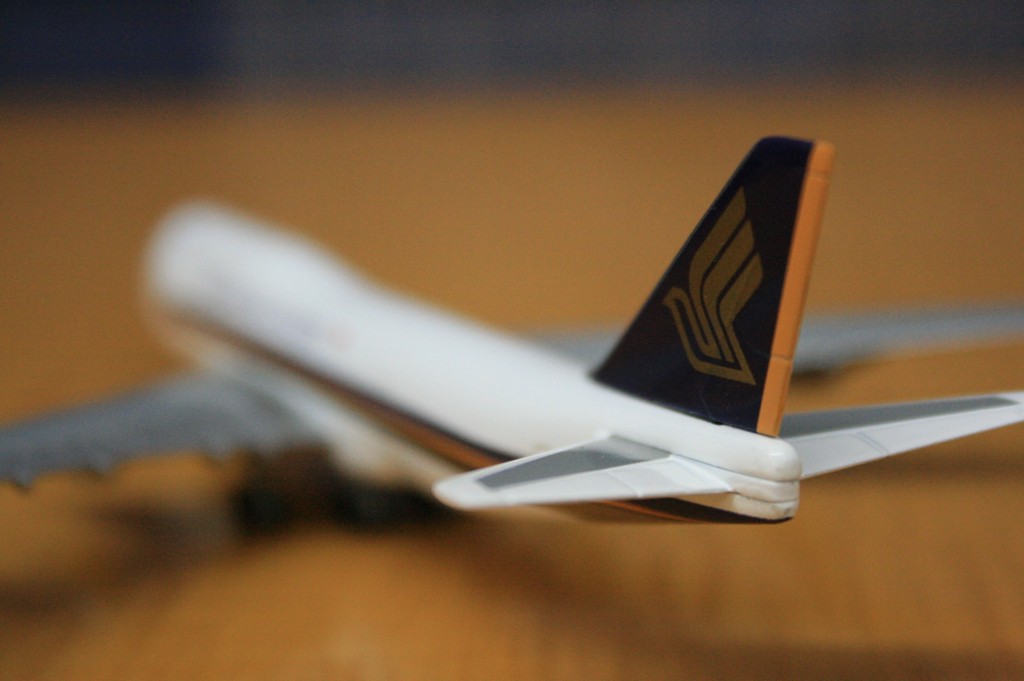 Back view of the plane.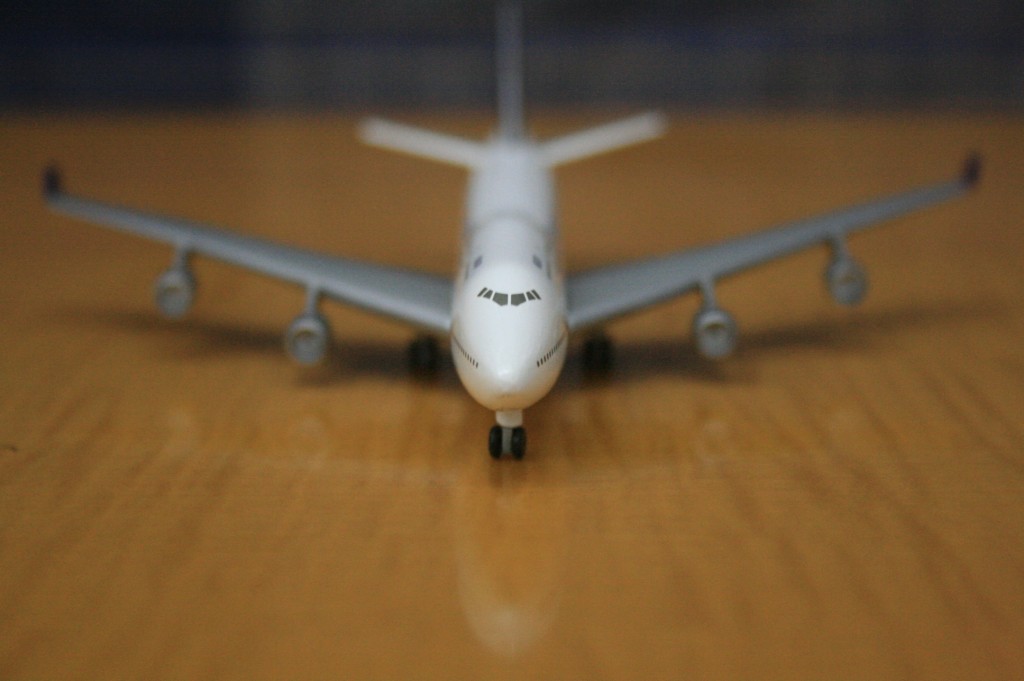 Front view of the plane.
Overall this one is another pretty good Herpa plane. No parts easily broke or fell off. Just perhaps it is a little boring because I feel the livery is a little plain. Good thing Singapore Airlines redesigned the whole livery because of the A380. The difference was just bigger text size, but it made a huge difference. I will post about the new livery next time.