This is a shirt that I find unique. I really like the design, especially the front side. The back side is pretty much their series logo so there's nothing too special about it. The front side is pretty cute. I love how they put the character status in old game style. First up is Konomi Yuzuhara Magic User T-shirt.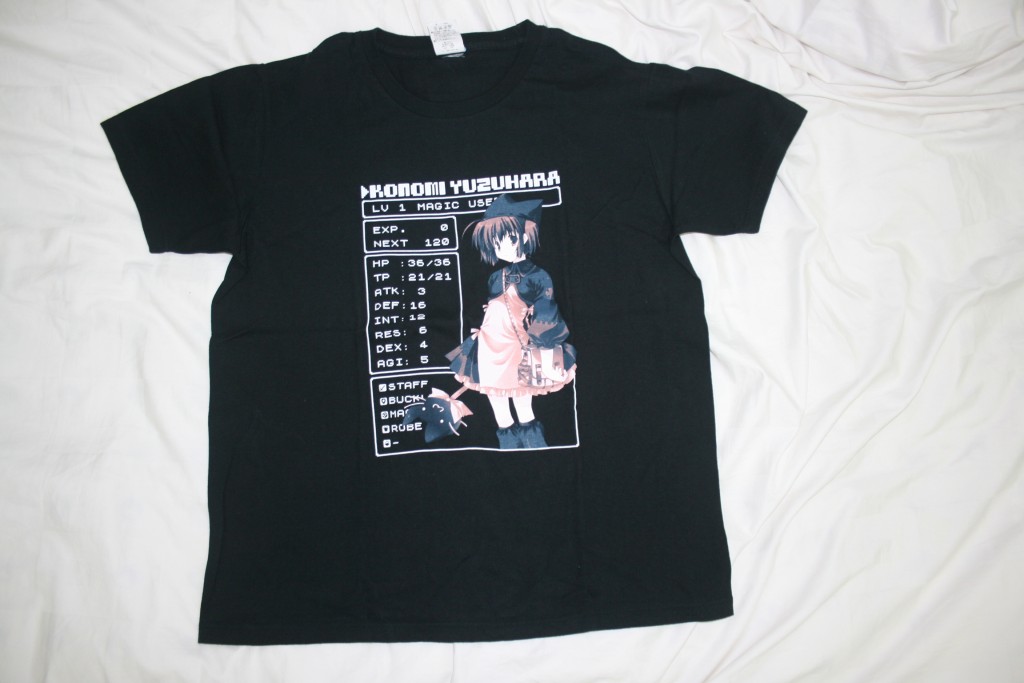 The shirt itself is pretty good. I believe this is one of the first few designs that uses COSPA's newest shirt cutting. It is much smaller in size and thinner in fabric. This is one of the few new COSPA shirts that use screen printing with more than one colours. The print is much bigger so I love it.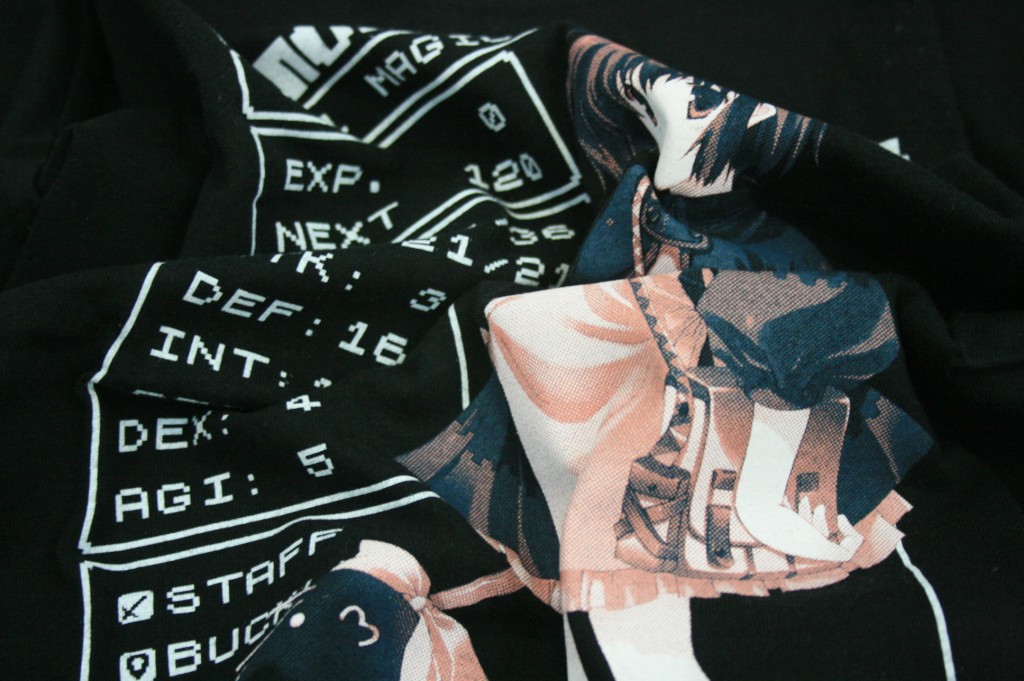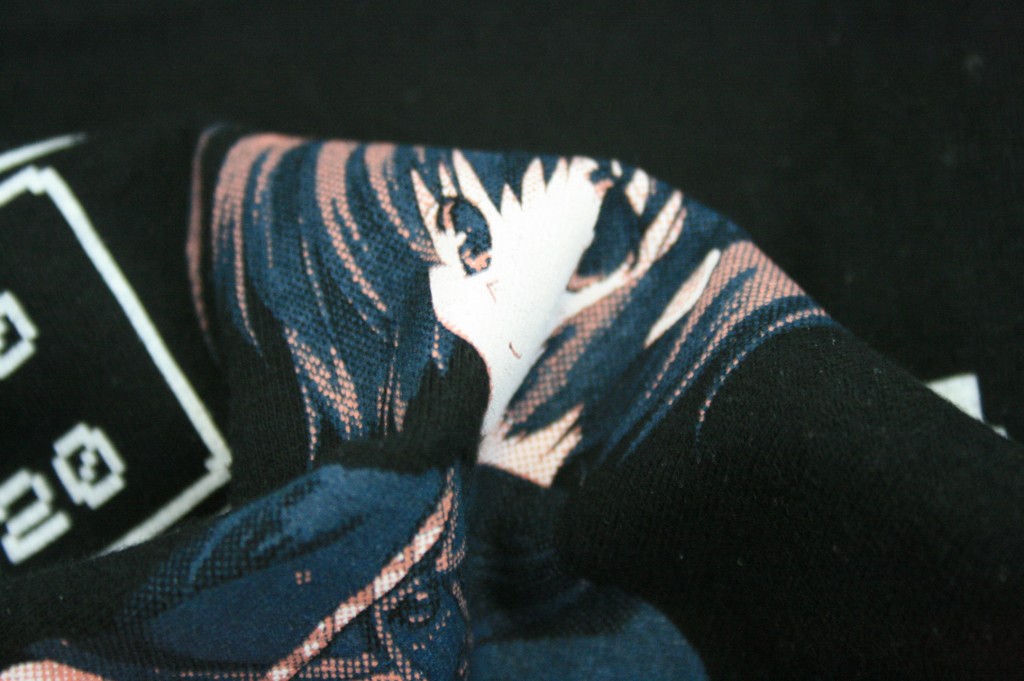 Several details on the print. It is very flexible. However, for the durability, it depends. The girl print is pretty strong and did not crack easily. I have worn and washed this shirt many times but the character print is still pretty much intact. It doesn't get smeared too much even when it was accidentally ironed. However, the status bar and the text can crack easily, considering its thin print.
Next up is Tamaki Kousaka Fighter T-shirt. Below is the view of the front print, and here is the back print.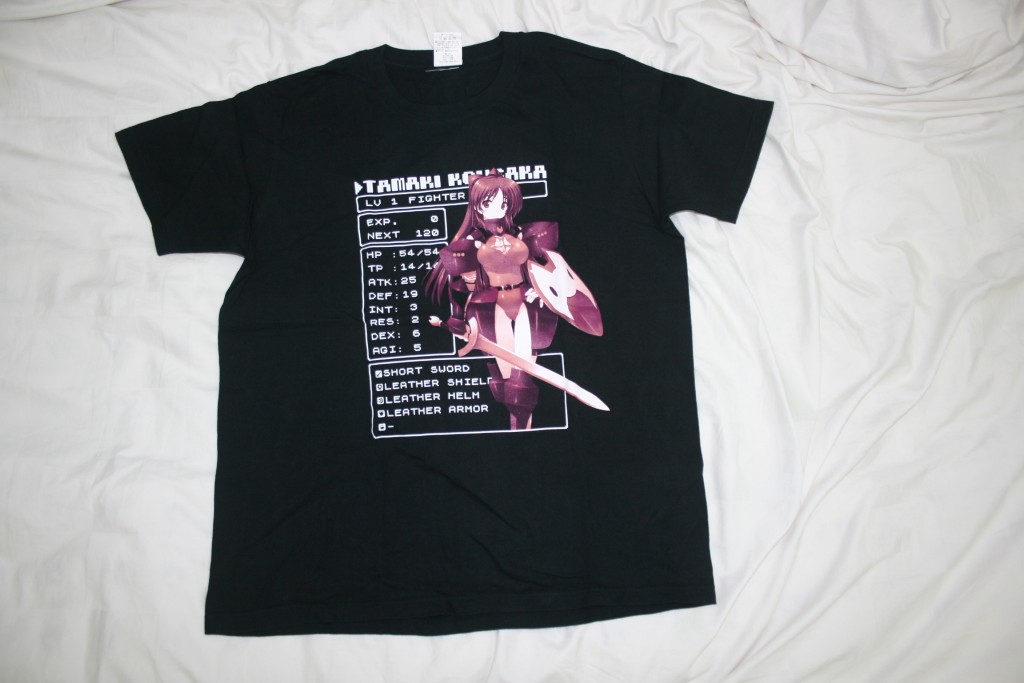 The design is pretty much similar to the previous one. I will just go and put the close ups.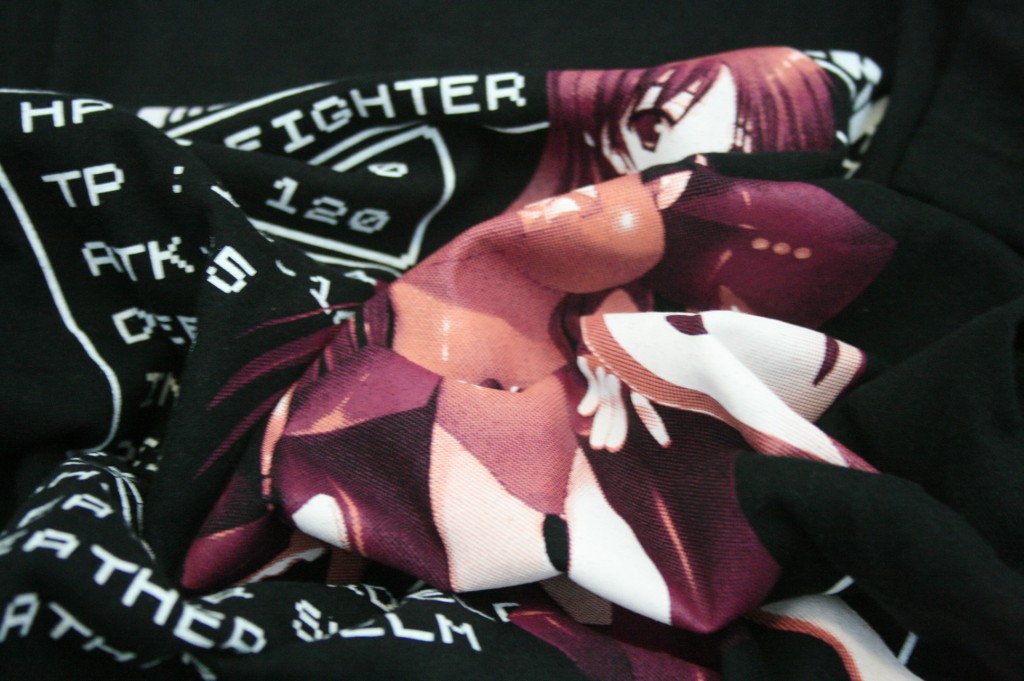 Again the print is pretty flexible and durable. I did not wear this one as much as the previous one, so every print is still pretty much intact. However, I feel the character print is a little bit thicker here.
Overall, it's a good shirt with good durability. I believe I had worn these out several times, especially since I have two Konomi shirts; and like usual, one is for collecting purposes only.
(T-shirt store page (Konomi): ToHeart2 ダンジョントラベラーズ このみマジックユーザーTシャツ)
(T-shirt store page (Tamaki): ToHeart2 ダンジョントラベラーズ 環ファイターTシャツ)