This time's shirt post will not be a COSPA one. This shirt is from Nerd Goods, featuring Hakurei Reimu from Touhou. Actually there exists a black version of this shirt which I like better, but this one is also okay considering that I don't have many red shirts.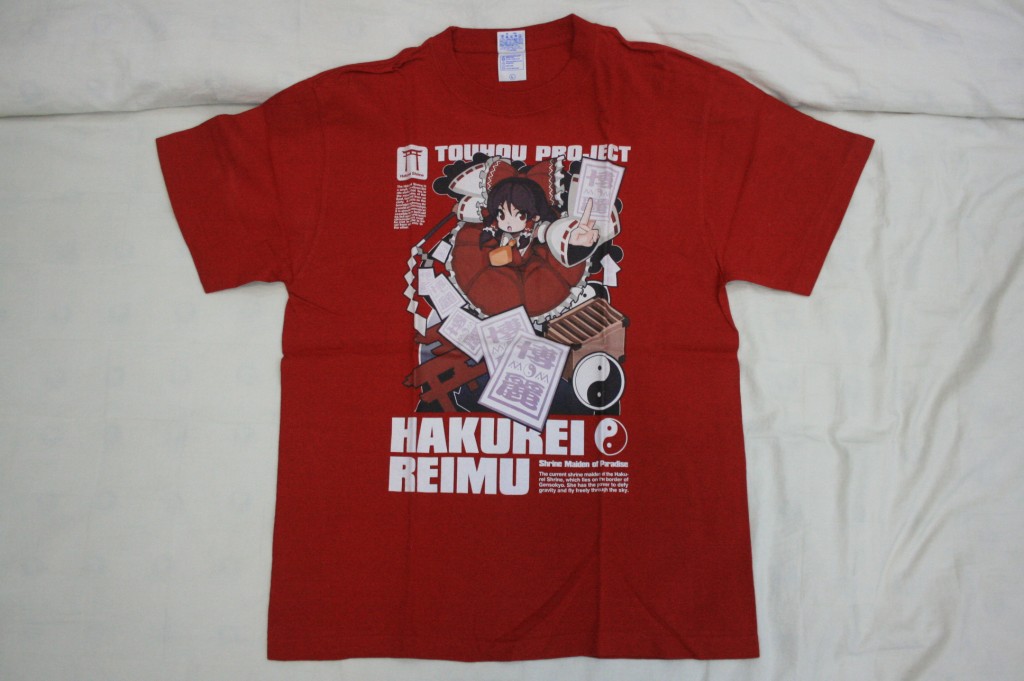 I really like the design here. The character is really cute here. The print is big enough for my tastes as well. Plus it's pretty colourful. So design wise, it's really good.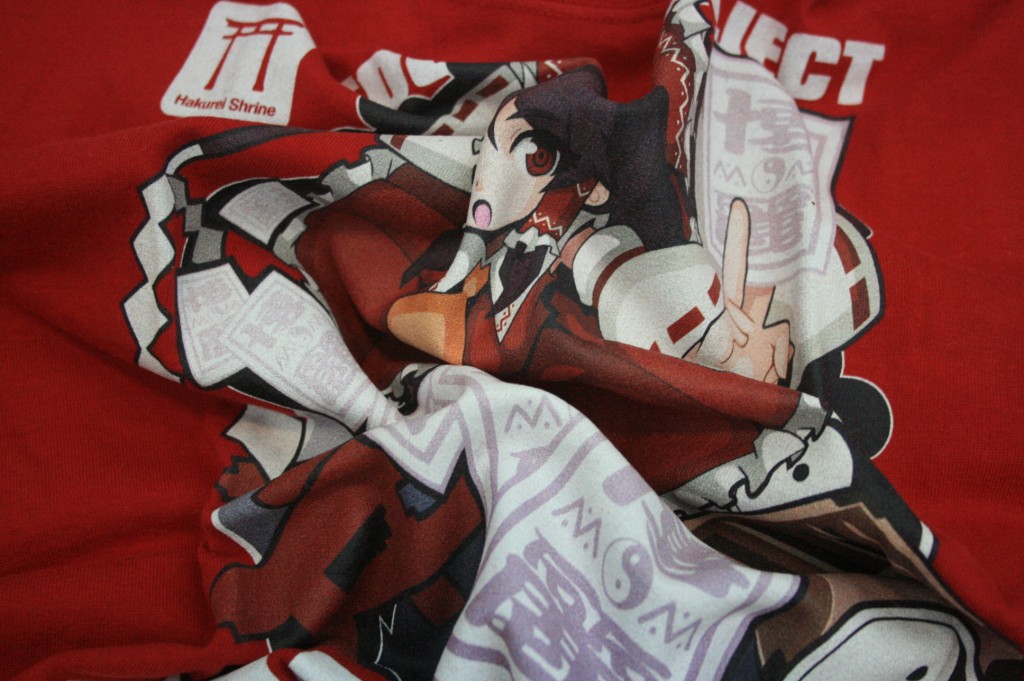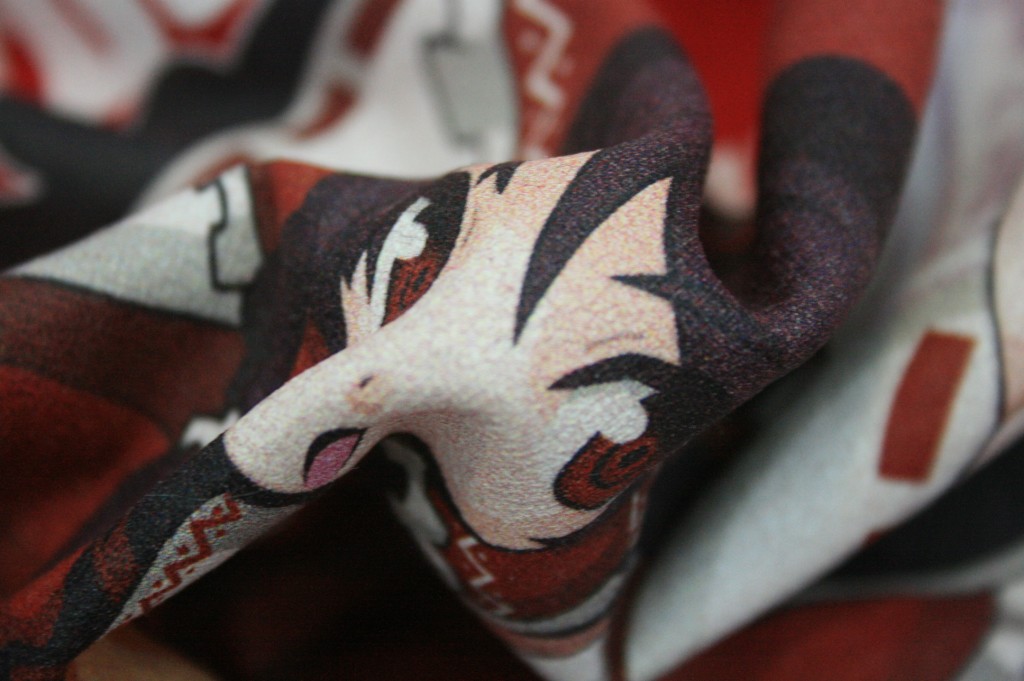 Several details on the print. The printing technique is very different from COSPA. This one feels lighter but stickier. Like several other shirts that I have, the print gets a little sticky after several washes and one would not want to stack it on top or bottom of a sticky print shirt.
That aside, the print itself is pretty much flexible and durable. Plus, considering the quality of the print, this shirt can be worn even on hot seasons. I still love to use this as home and sleep wear anyway.
(T-shirt store page:  東方Project 霊夢Tシャツ)