I believe COSPA released quite a lot of designs for this anime, Sora no Otoshimono (そらのおとしもの). There are other designs that I like but these two are the ones that I like the most, so I got them. First up is Nymph T-shirt.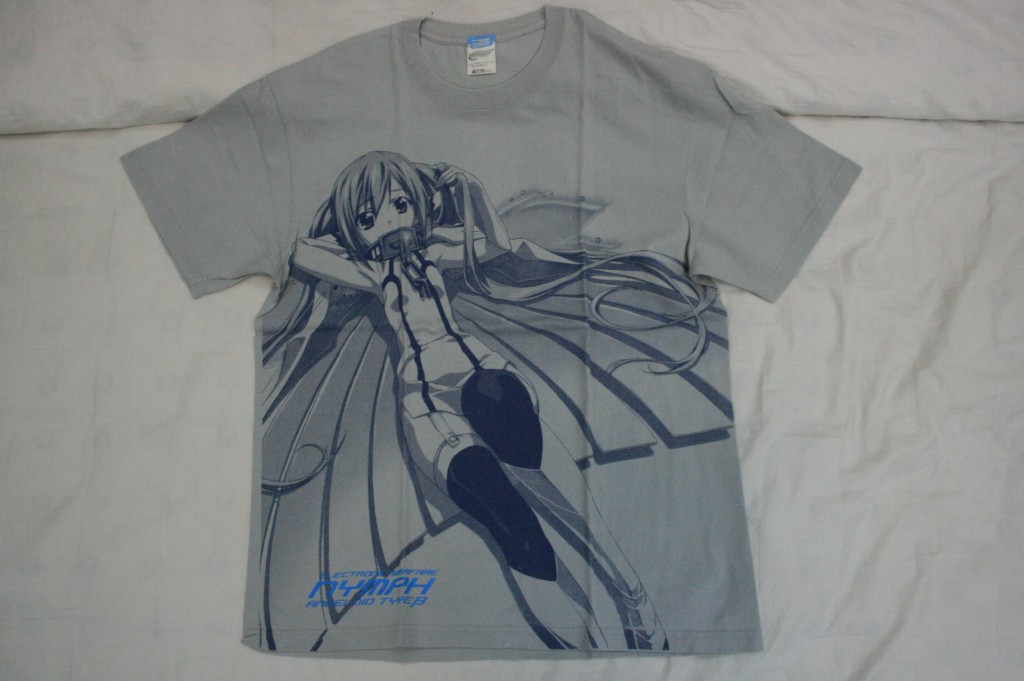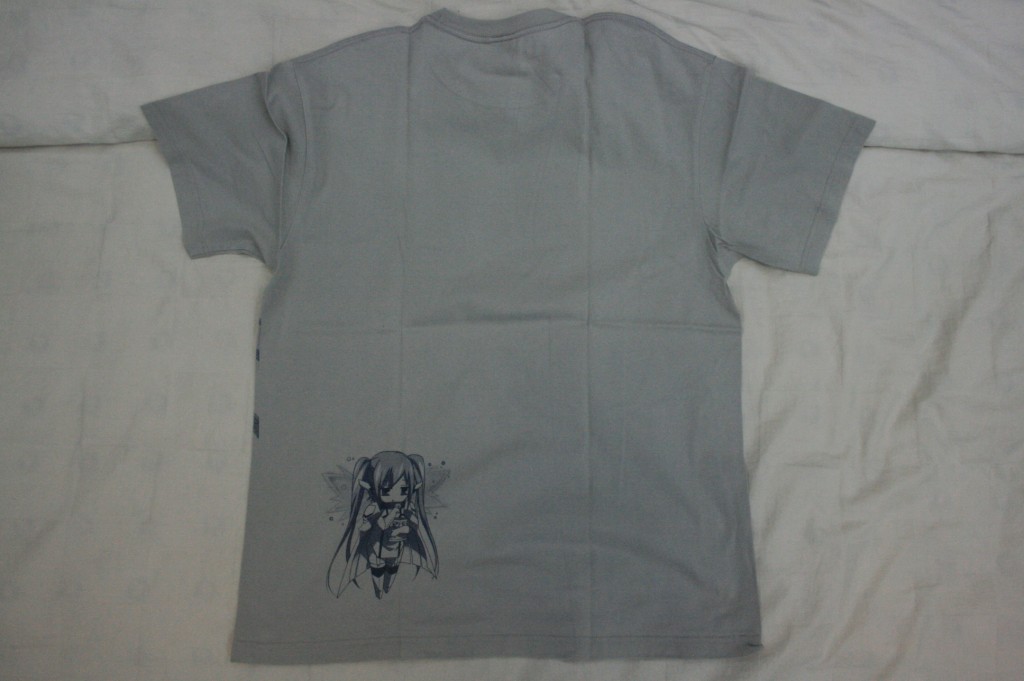 It's a double-sided shirt, although the back print is just a small print. She looks really cute though. The front part also looks nice.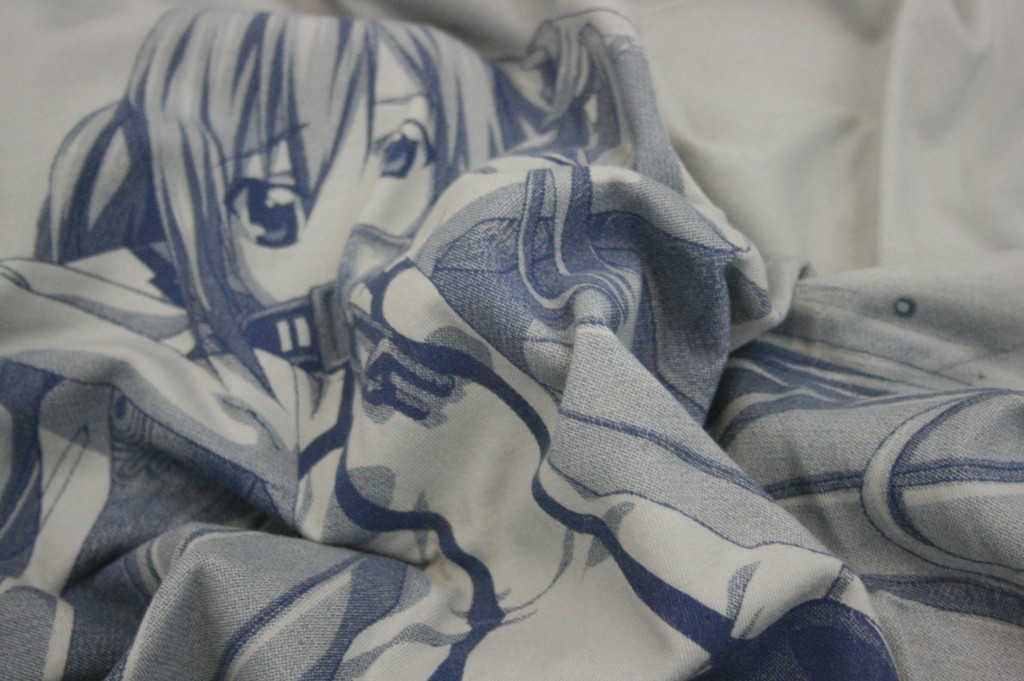 Close up of the front print, distorted. Just to show that the print is very flexible. In fact, the print is thin enough so that you will not feel any print when wearing this shirt. Like other COSPA full print T-shirts, the print is very durable. I washed this shirt a lot of times already and there are no fades or cracks. I think this is one of the advantages of using dot method.
Close up on the back print. Just to show the dot method they are using. This shirt is still using the old sizing chart, and I ordered it XL. So it is very baggy and floaty. Very comfortable for sleep wear.
Up next is the Nymph, Astraea, and Ikaros T-shirt.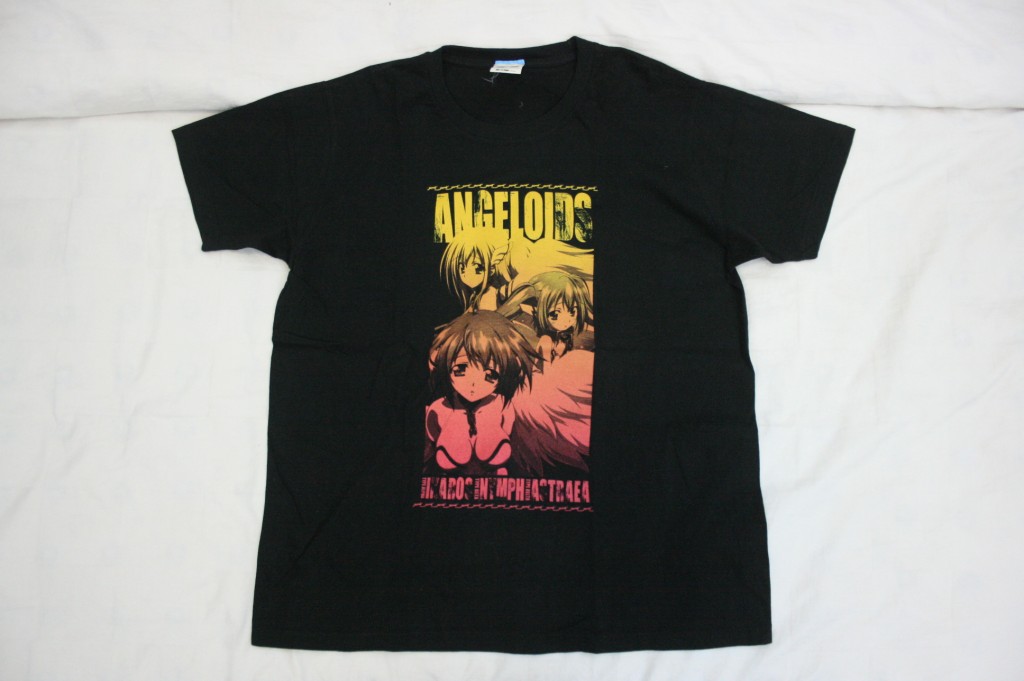 The design is pretty neat. I like the colour gradient in the print. The text on the top and bottom was designed like that, not because the print peeled off. Anyways, the print is big enough for my tastes and the fabric is pretty thin and comfortable.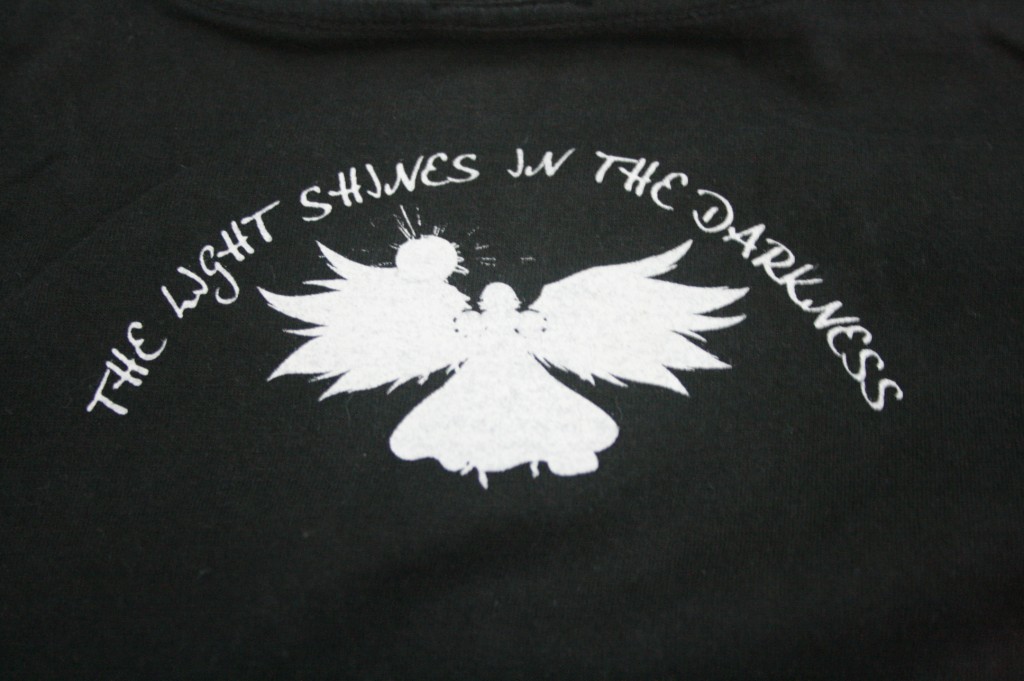 It also has a back print. Like the other one, it's not a big print.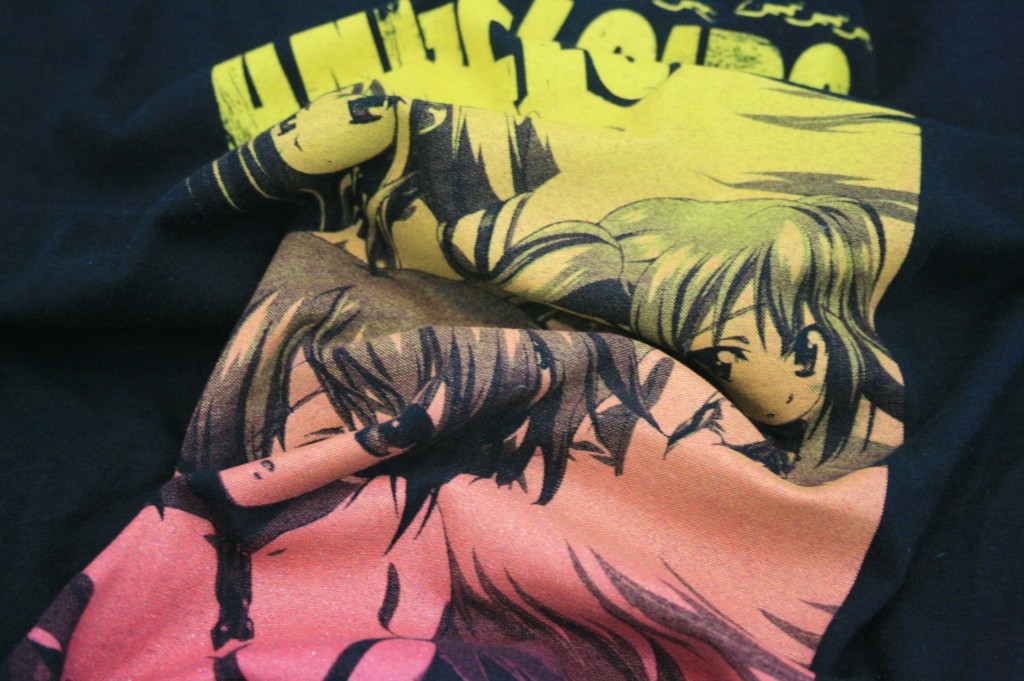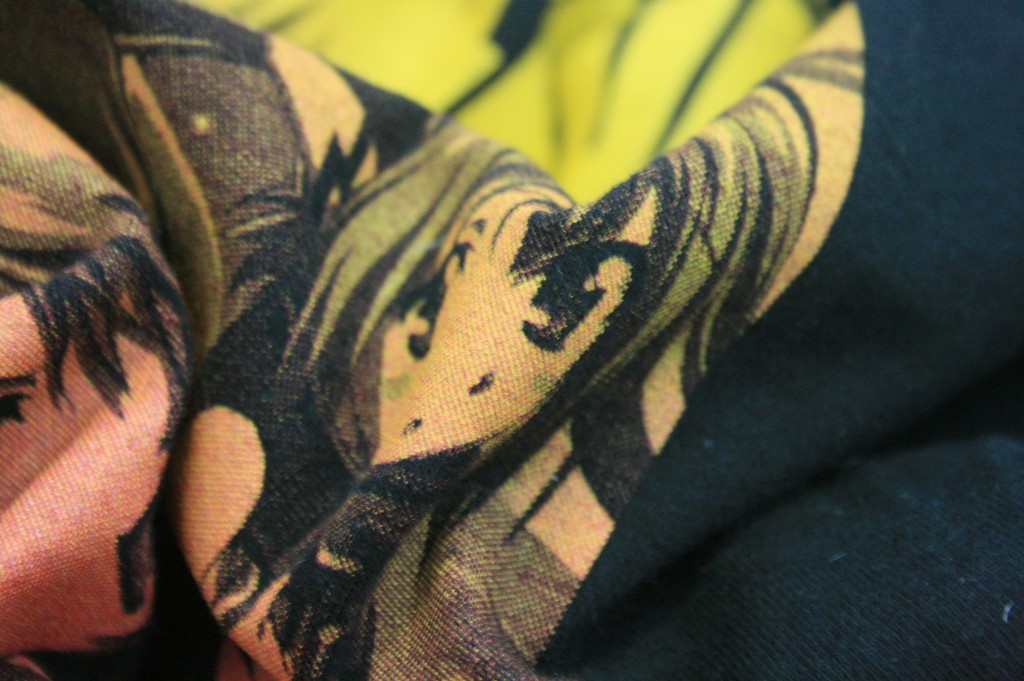 Close up on the print. Like other newer COSPA T-shirts, the printing is pretty thin and flexible; and still manages to have high quality of colours. I did not wear this as much as the other one, so I can't say too much about the print durability. This design actually has an alternate shirt colour, which is turquoise blue.
(T-shirt store page (Nymph): そらのおとしものニンフTシャツ)
(T-shirt store page (Ikaros, Astraea, Nymph): 劇場版そらのおとしものエンジェロイドTシャツ)