Back to COSPA T-shirts. This shirt features Sawatari Izumi (沢渡いずみ) from Kore ga Watashi no Gojushin-sama (これが私の御主人様).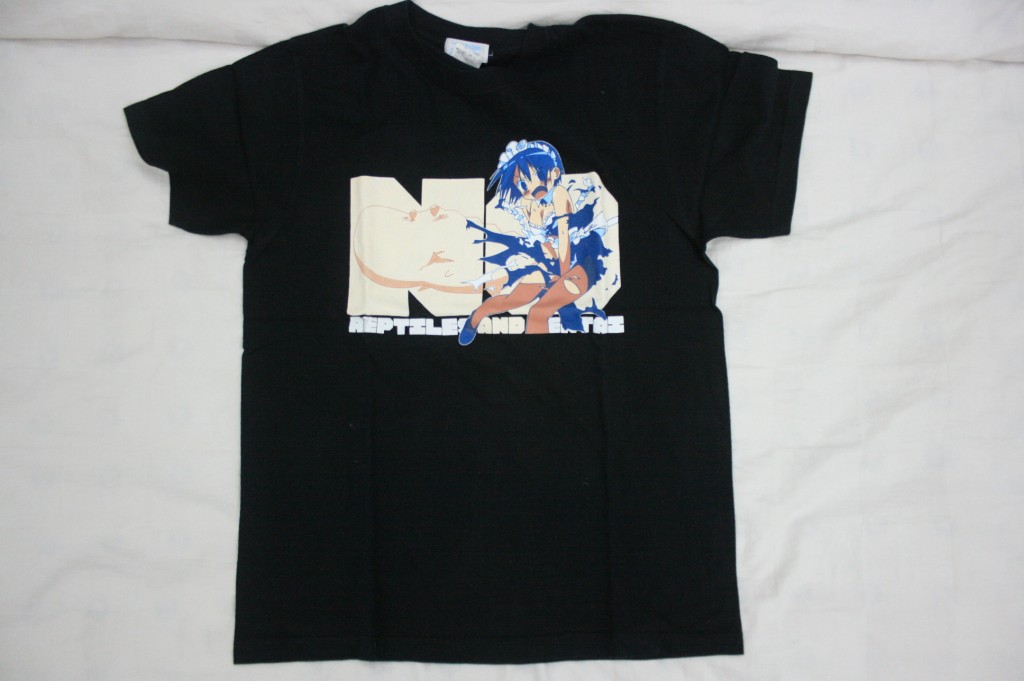 Like some other old COSPA T-shirts, they like to use more than one colours for the print. Shirt is baggier and thicker, but still comfortable. This one is L-sized, but I think it is still bigger than the XL size they have now.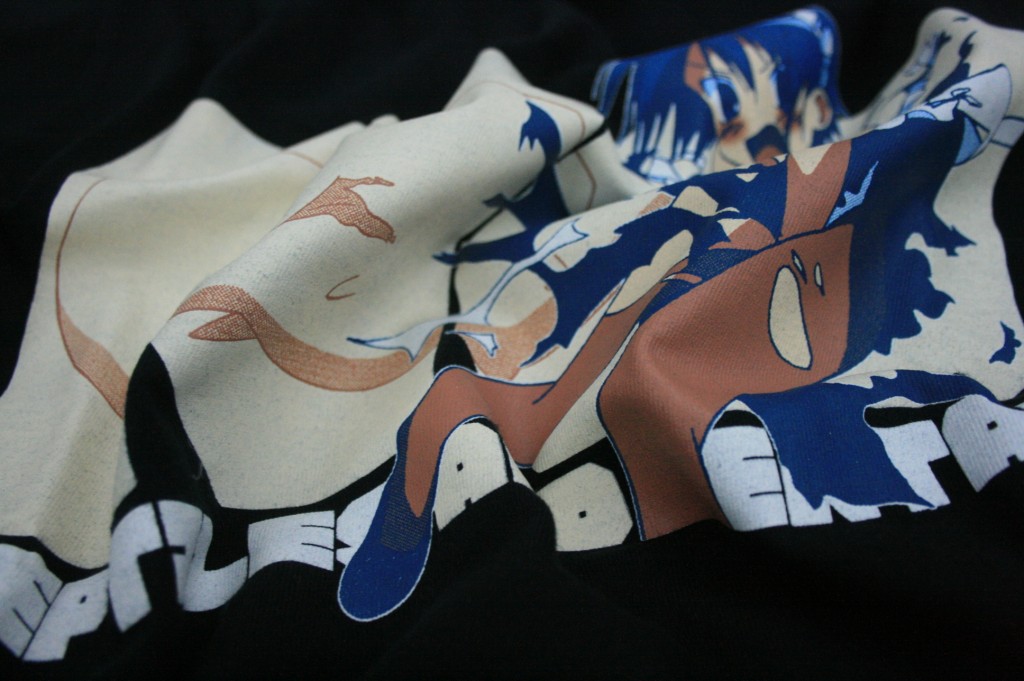 Here's another reason why I like old COSPA T-shirt prints. They're colourful, but still flexible and durable. The only downside is one need to be cautious when ironing it.
Picture wise, this one is pretty interesting. Some people might not like it because of it is a little ecchi-ish. Plus the creature in the "N", I'm not sure what that is. Pretty sure this can't be worn everywhere. But overall, I still like it. At least it's wearable at home and for sleep.
(T-shirt store page: これが私の御主人様 いずみ Tシャツ)