This is one of the few COSPA T-shirts that I have which does not have a character print. This T-shirt is from Phantasy Star Portable 2 Infinity (ファンタシースターポータブル2 インフィニティ).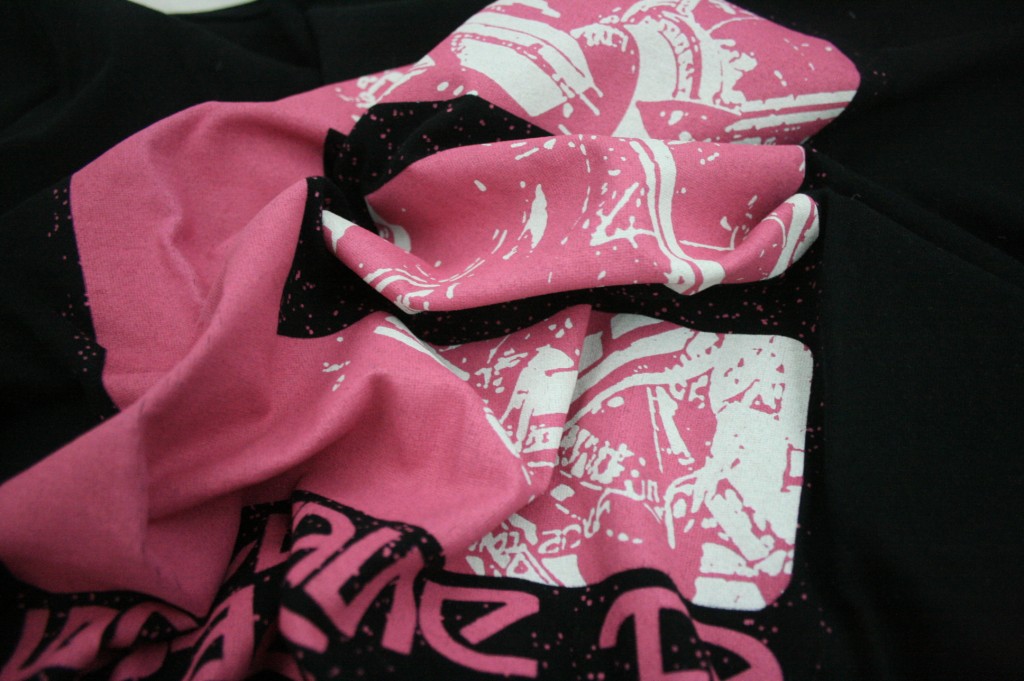 The shirt itself is pretty interesting. It's pinkish but I don't think it's girly to wear at all. Perhaps because of the design. It's pretty nice and big. The print is pretty flexible too; and considering its size, it doesn't feel hot when being worn.
Little more close up on the print. Not very visible, but some parts crack quite easily. I didn't wear this that often, but after one or two washes there are little cracks here and there.
Anyways, I still think it's a pretty good shirt to have. It's not one of the otaku-ish COSPA T-shirts that can be worn outside without being afraid of getting some stares. Plus I like the design. Somehow reminds me of this GP02A T-shirt.
(T-shirt store page: ファンタシースターポータブル2 インフィニティ クラッド6 Tシャツ)