Here are some other T-shirts that I got from outside COSPA. This one is from Chara-Ani, featuring characters from the anime Seitokai no Ichizon (生徒会の一存). First up is the Shiina Mafuyu T-shirt.
First of all I love the colour. It's pretty rare to have light blue T-shirt from COSPA or anywhere else. The print, though, might look better in full colour since it is a iron-on T-shirt.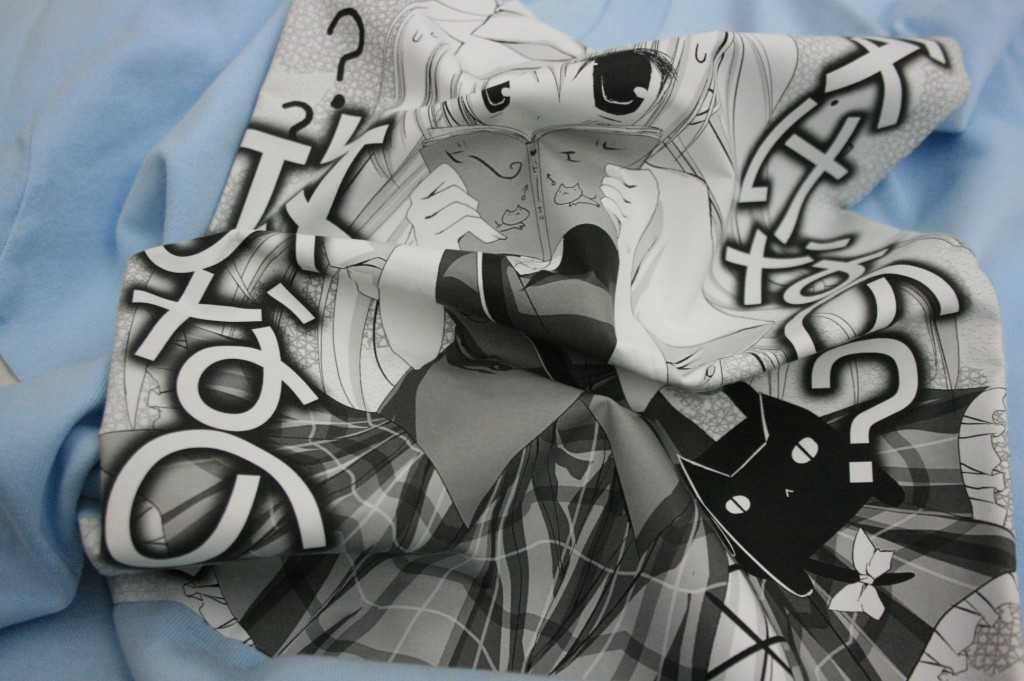 Although it is iron-on, it is quite flexible. I have two of this one, and this is the new one. Even though it is flexible, I don't want to distort it too much as it might left some little cracks. The old one already has a lot of wrinkles because of too much washes. Plus the light blue fades quite a lot as well.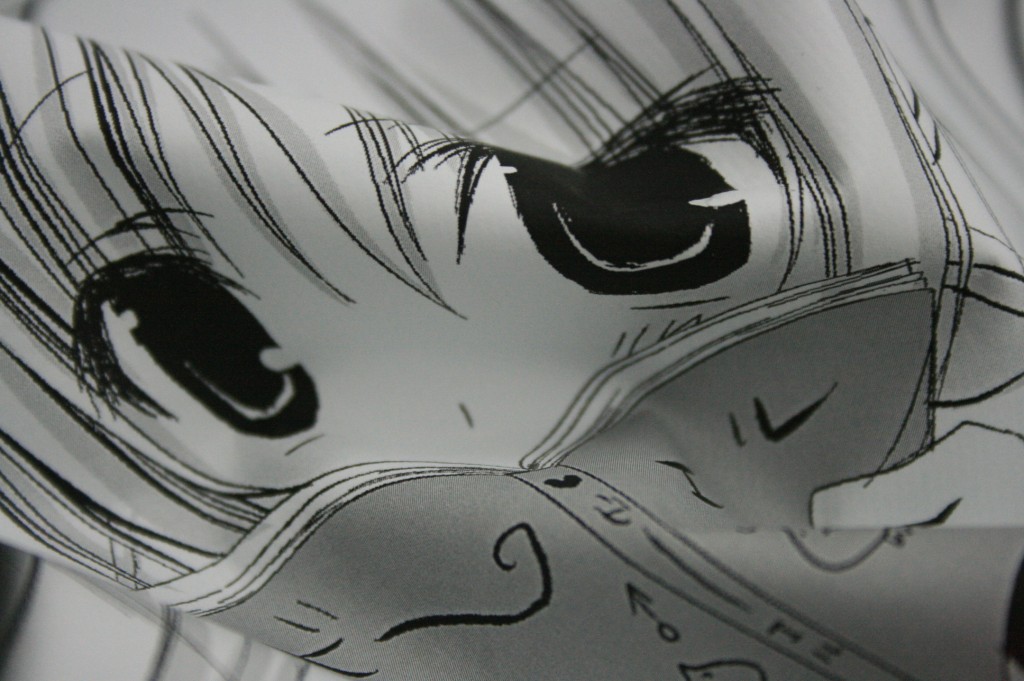 More details on the print. The print is very smooth at first. Which is why I got another one for collection purposes.
Up next is the Sakurano Kurimu T-shirt.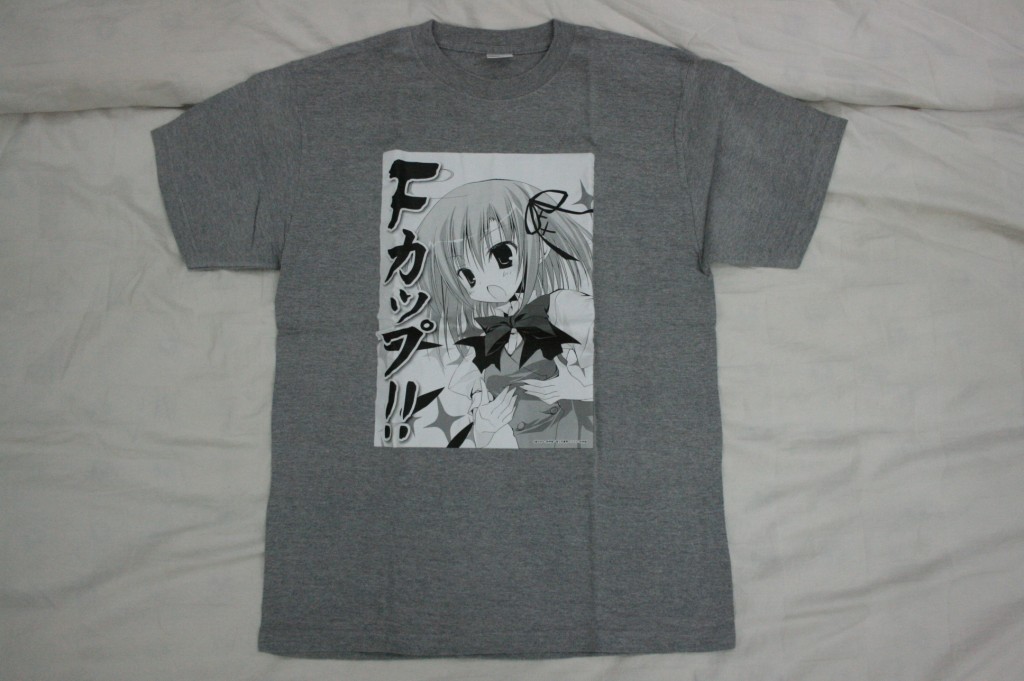 This one is pretty cute. I love the "F Cup" text on the left. Although I prefer another shade of gray, perhaps something like this one.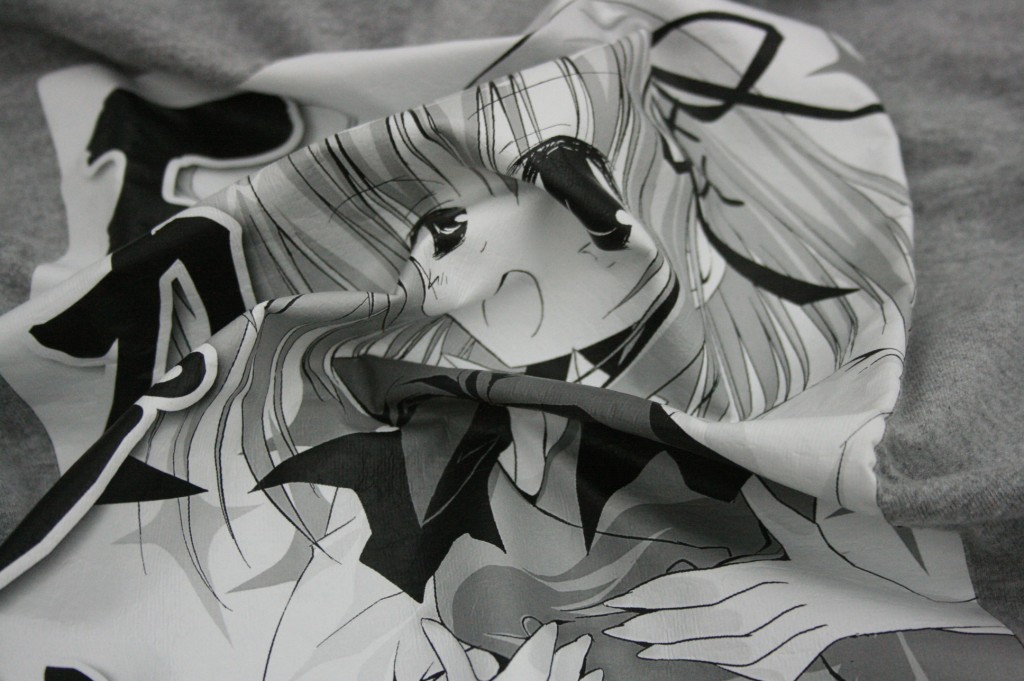 Here's more detail on the T-shirt print. Note the wrinkles after several washes. The Mafuyu T-shirt has much more than this, since it was worn more.
Having said that, the print did not crack all. The wrinkles made them much more flexible and comfortable to wear. So overall these are pretty nice. Just I think that it might be much better and cuter if both are presented in full colour print.
(T-shirt store page (Mafuyu): 生徒会の一存 椎名真冬 Tシャツ)
(T-shirt store page (Kurimu): 生徒会の一存 桜野くりむ Tシャツ)