This is another old COSPA T-shirt. It features Mikage Niina (御影仁菜) from Saishuu Shiken Kujira (最終試験くじら). It actually has two colour choices, white and black. I liked the black one a lot more, but since this is the only available one on auctions, I'd take it.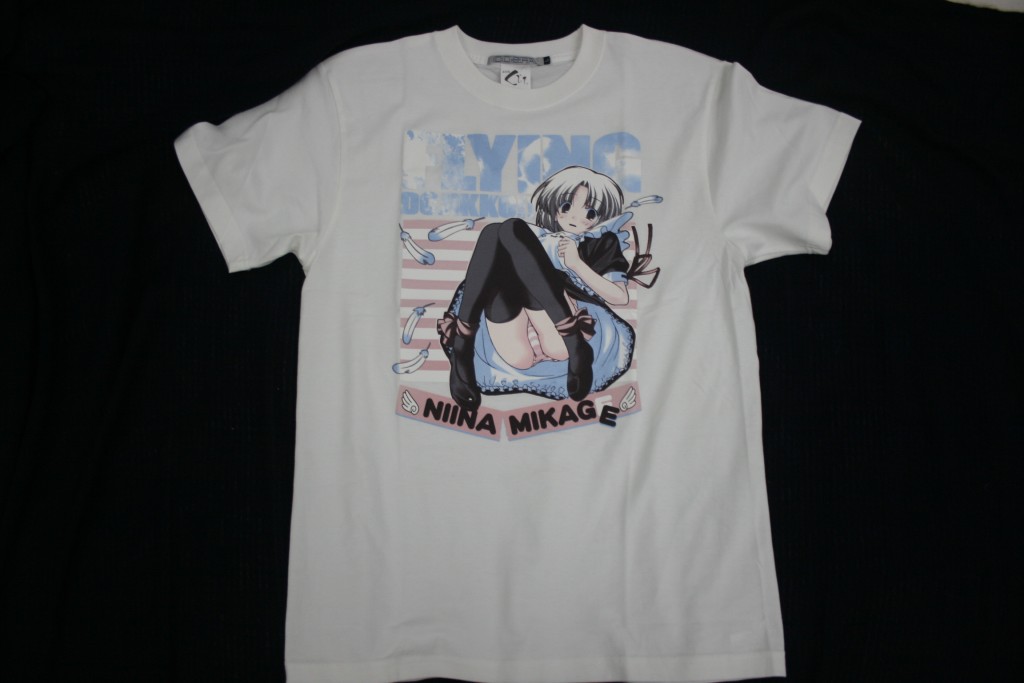 Like other old COSPA T-shirts, it uses a lot of colours for screen printing, which I like. Plus the print size is quite big as well, which is another plus point for me. The design also looks pretty nice.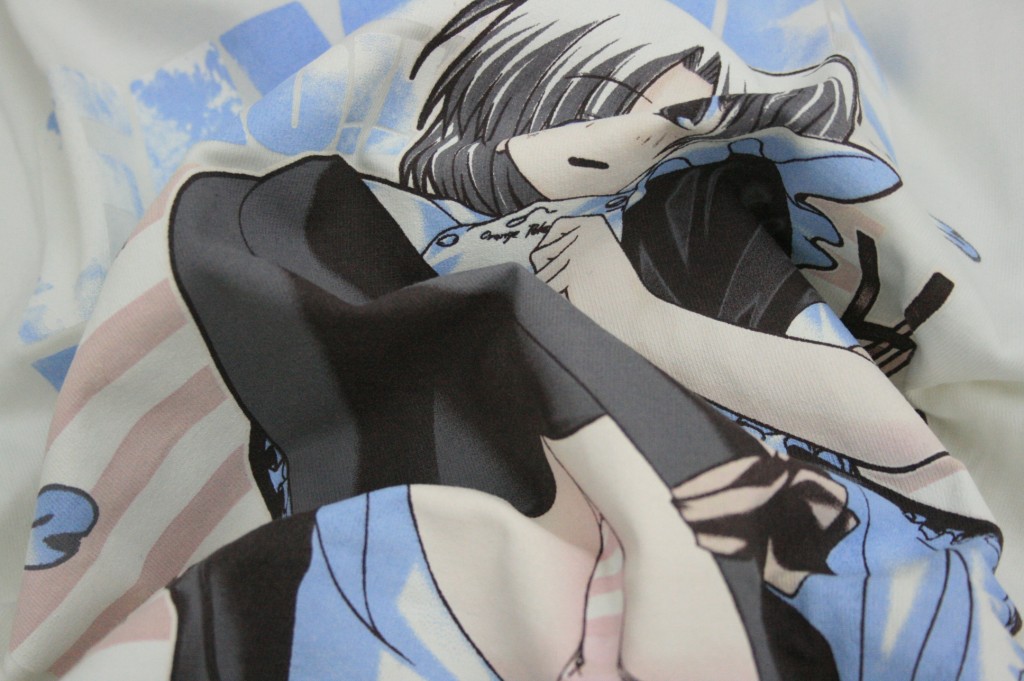 Some details on the print. The rubber is pretty flexible. I haven't worn this one a lot so I can't really say about its durability. But at least it's not hot when worn. One other minus thing is that the white fabric gets dirty pretty easily, so I guess I will limit wearing this at home or sleep.
(T-shirt store page: 最終試験くじら 仁菜 Tシャツ)