These are some other T-shirts that are from festivals. So it's a one-off production, and that's what made these T-shirts worthwhile to get. There are two T-shirts, and the first one up is the white one.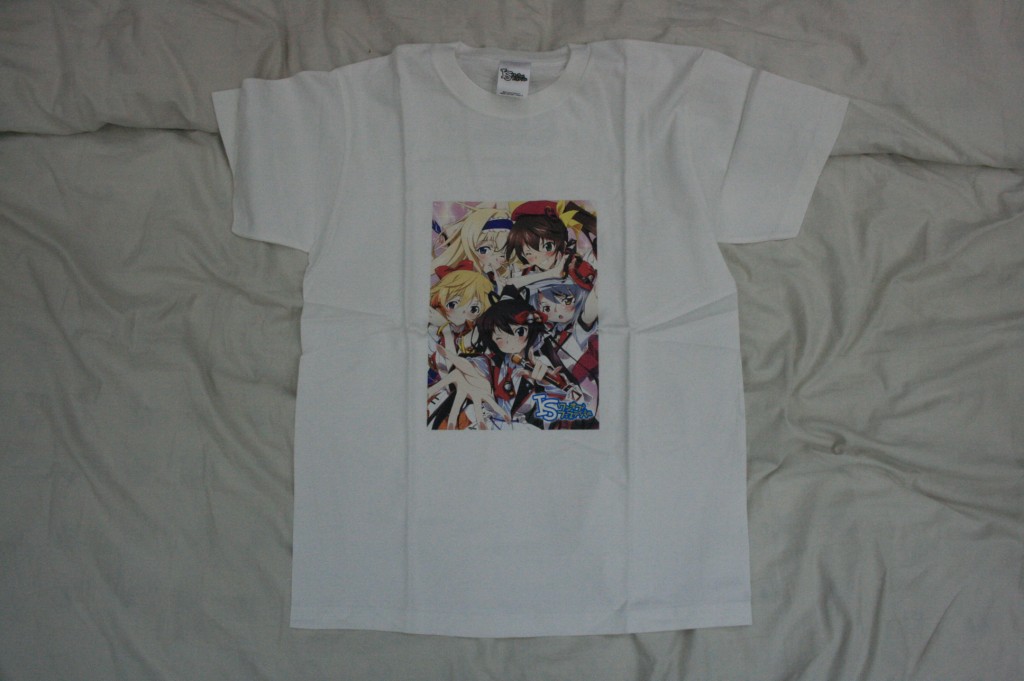 Personally I think the print is pretty cute, plus it has a lot of characters too. However it's like an iron-on T-shirt. (Anyway since it's a festival T-shirt I can't expect much.) The fabric quality was not as good as the others, but it's not bad either. Just a little bit thicker and hotter. It also has a back print.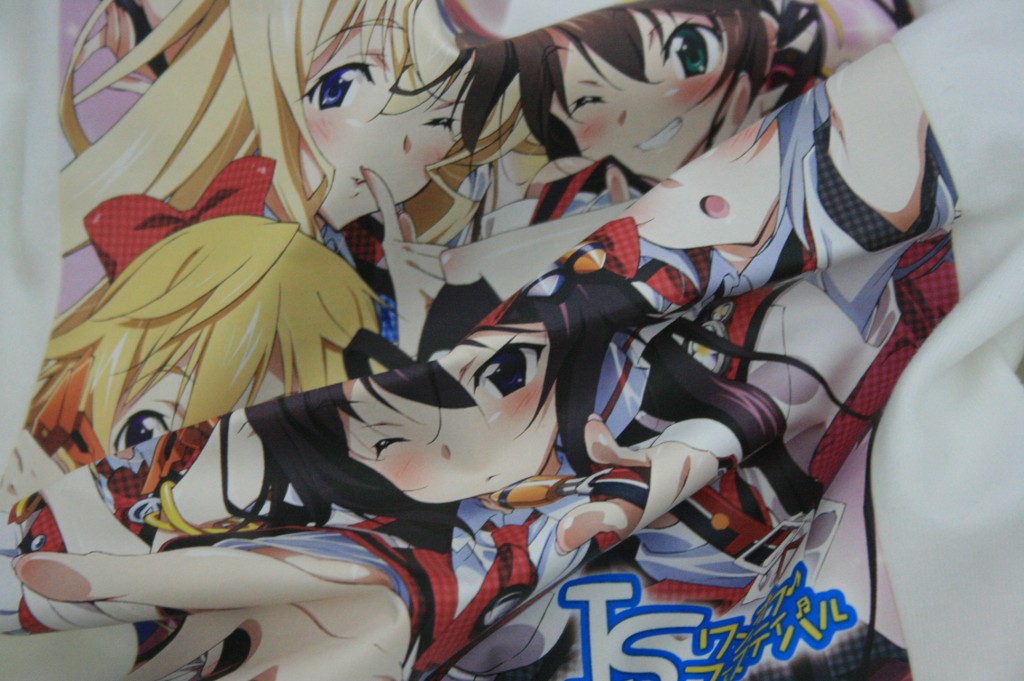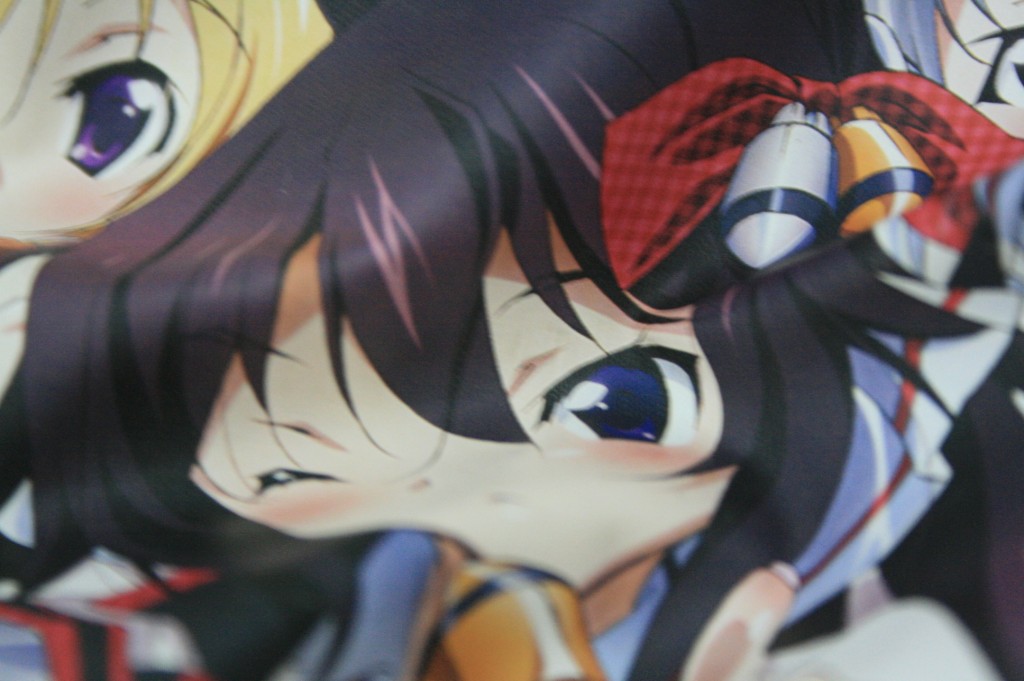 Details on the print. Not that flexible since it's an iron-on. But it's pretty durable for an iron-on. I washed this several times but there are no signs of cracking or peeling. The colours also look nice and vibrant. No signs of fading either.
Up next is the blue one.
This one is also pretty similar. It's also an iron-on. However there are some parts that have really thin prints, for example the signature. The print is cute, but another interesting thing is the Engrish. Not sure what "Not Eye but Pai!" means.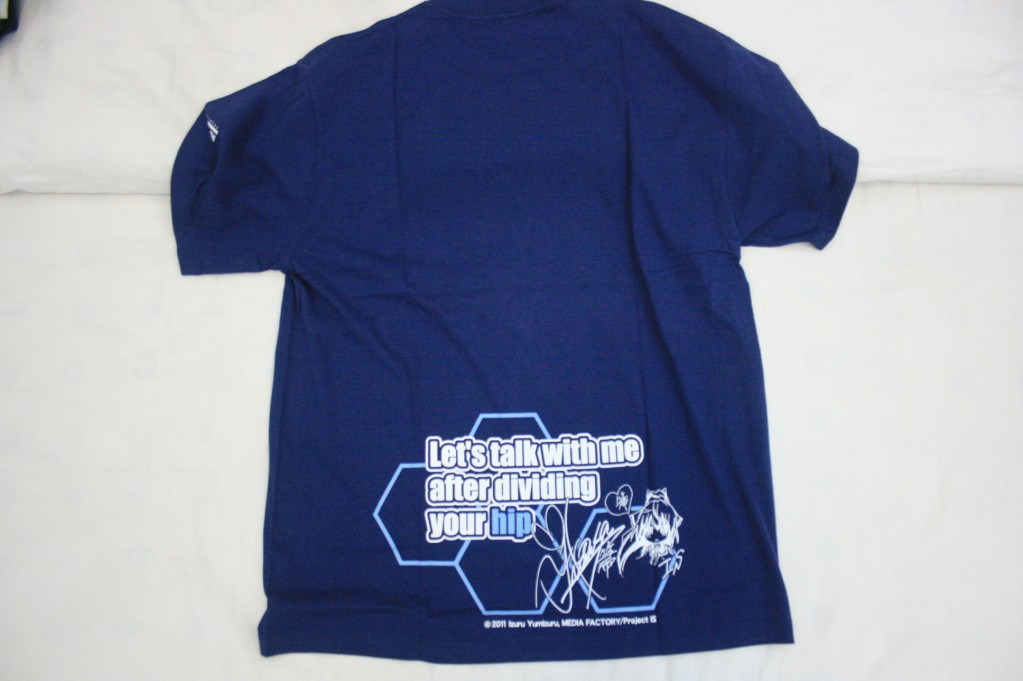 The back side. Even worse Engrish. "Let's talk with me after dividing your hip". I really have no clue to be honest =P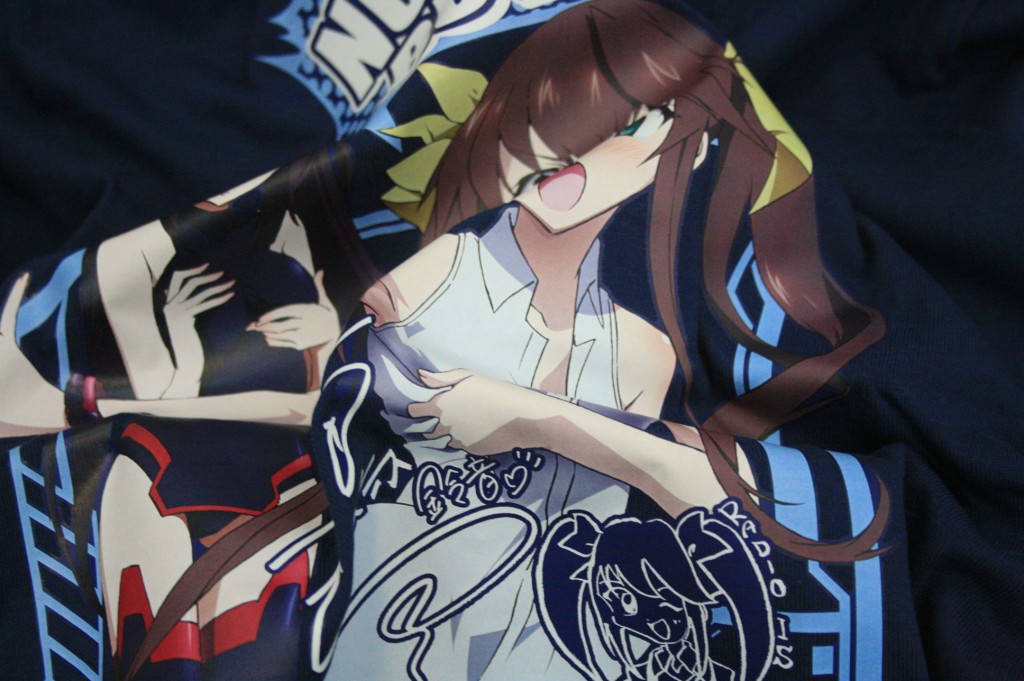 Some details on the print. Like the other one, it's pretty flexible for an iron-on. I cannot comment about its durability since I have only washed this once. Anyways these are pretty nice T-shirts to have.
(T-shirt page: IS <インフィニット・ストラトス> ワンオフ・フェスティバル Tシャツ)