These two are my latest T-shirt loots. Of course there are still lots of the older ones that I haven't posted but I think I feel like posting every new ones whenever I get them. First up is Sinanju T-shirt.
This one is really cool. I loved the whole thing. Graphic wise, it is really good. And the print covers most of the shirt as well. Though in my opinion, it would be much better if the white part was covered with some background.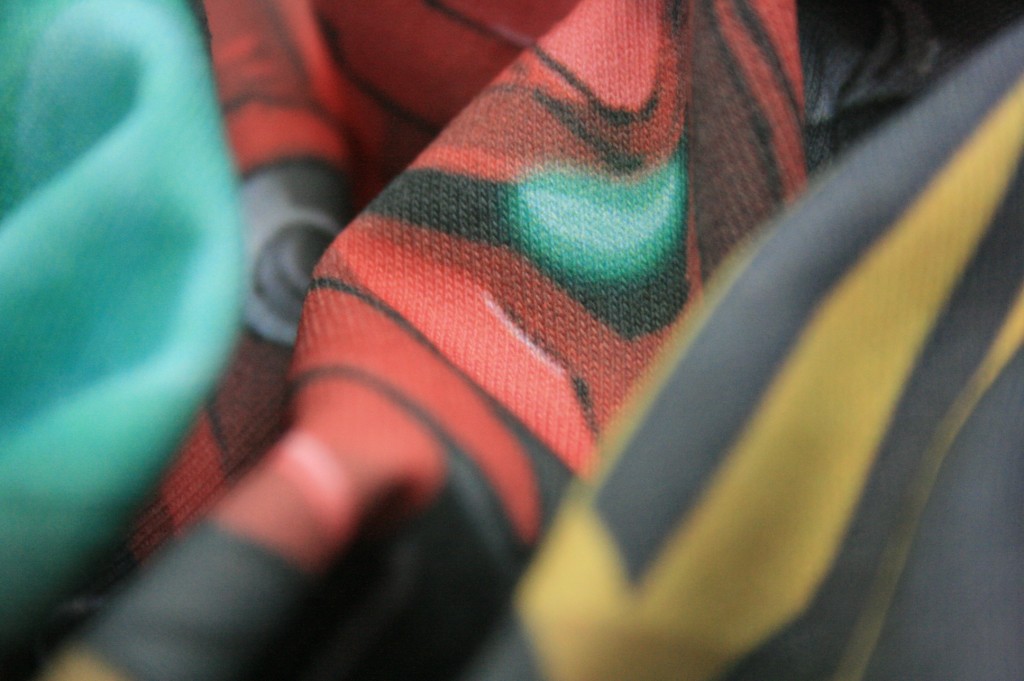 Several details on the print. Above is some detail on how it is printed on the fabric. Well done I must say. The print itself is flexible like other COSPA full graphic tees, but I can't say much yet about its durability. Not sure if the ink will fade or not when washed.
Up next is the Unicorn Gundam T-shirt.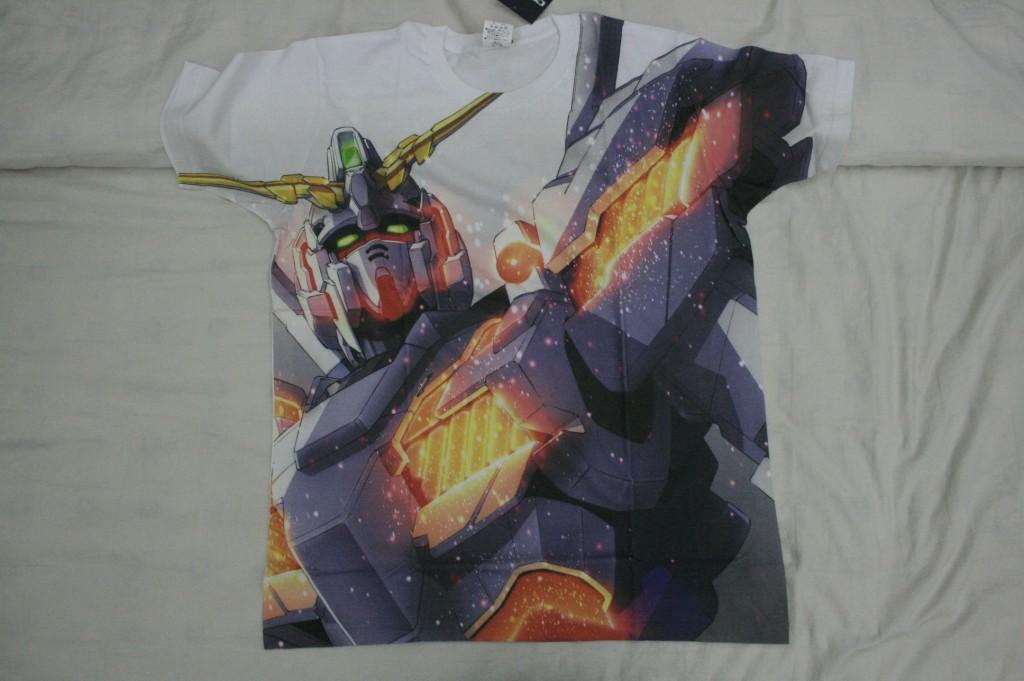 This one is also cool, but I still prefer the other one. There aren't much contrast between the print and the shirt background. Same with the other one, I feel it would be much better if the background was printed with some space-ish print.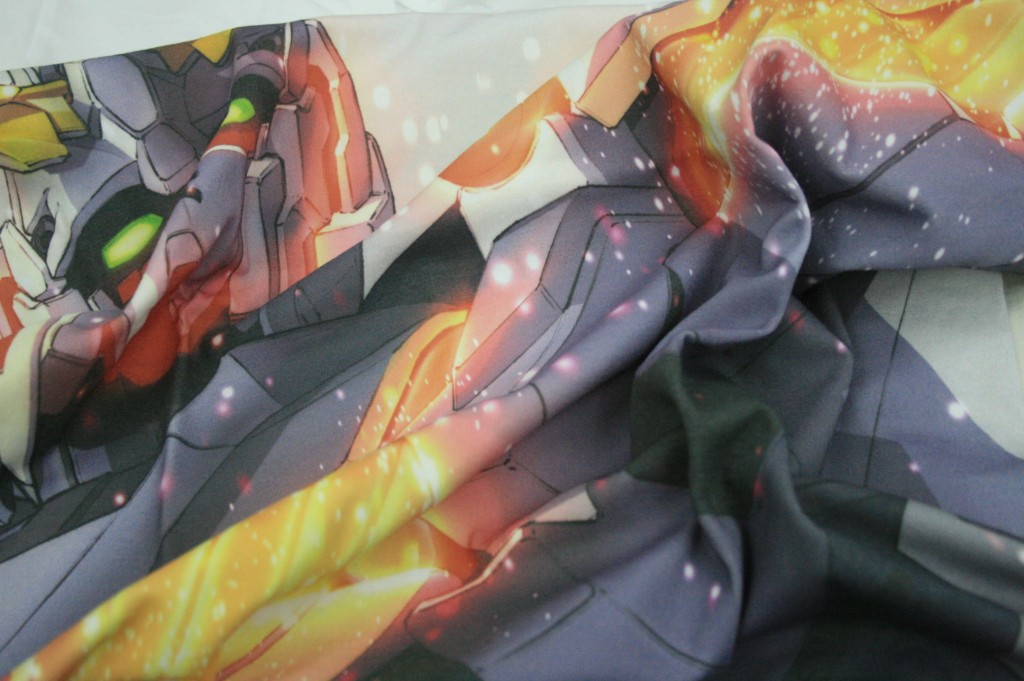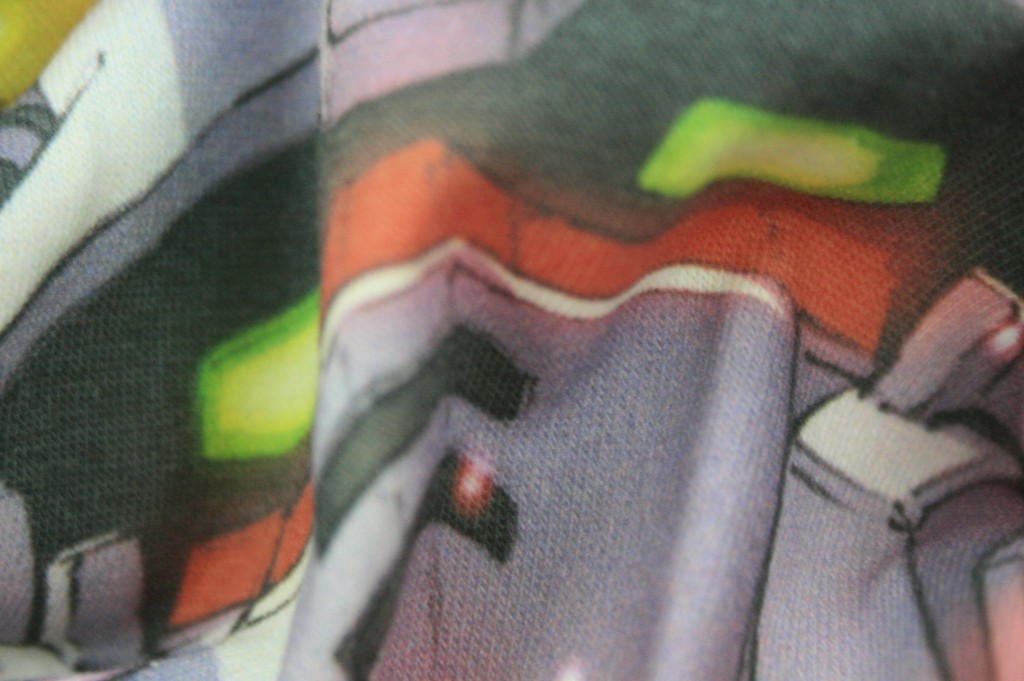 Details on the print. Like the other one, these prints are really good. Flexible and vibrant like the other one. However, I still don't know yet how the durability is. Anyways, both still a good buy and can be worn almost everywhere I think.
(T-shirt store page: 機動戦士ガンダムUC(ユニコーン)シナンジュ フルグラフィック Tシャツ)
(T-shirt store page: 機動戦士ガンダムUC(ユニコーン)ユニコーンガンダム フルグラフィック Tシャツ)