These shirts are the last ones from my most recent loots. These two, however, are not from COSPA. The manufacturer for these are Toy's Planning (トイズ プランニング). These two shirts are from the series Chu×Chu Idol ~on the move (Chu×Chu!アイドる on the move -絢爛時空の歌姫祭-). First up is the Primo T-shirt.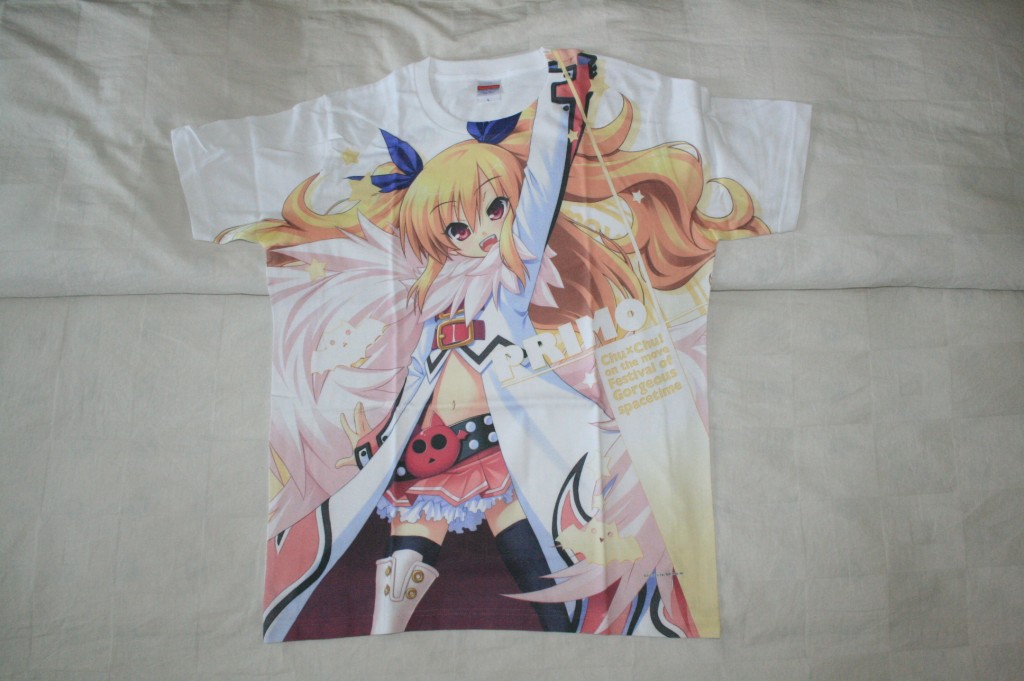 The T-shirt is pretty nice. The print covers almost every part of the shirt, so I like it. Plus the colours are pretty light and soft so it's all good.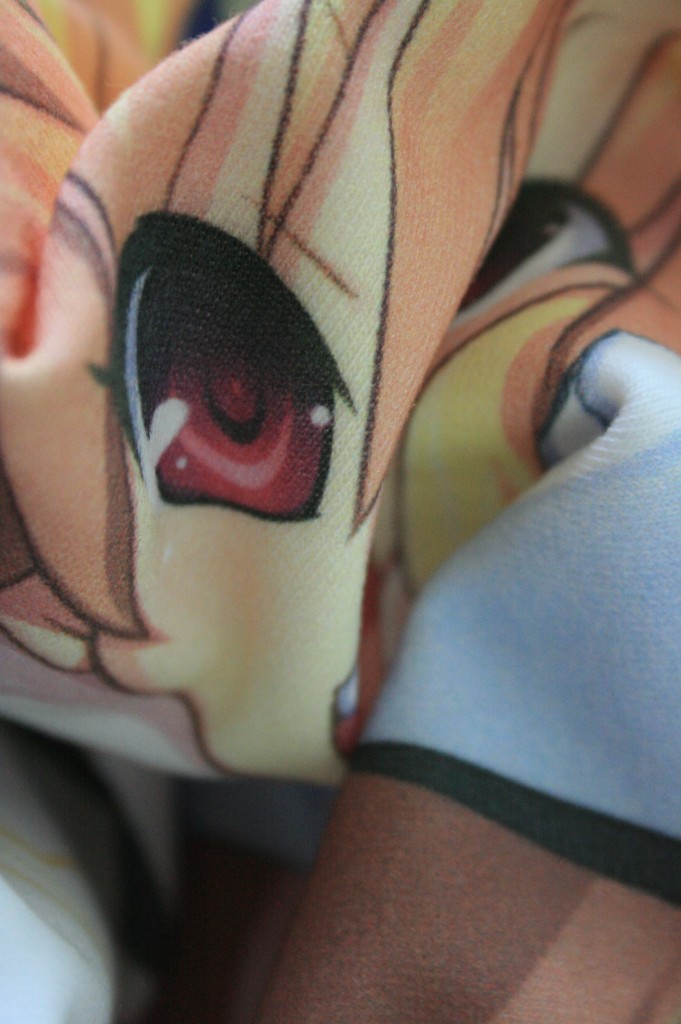 Close up on the print. Like any other full colour/full graphics T-shirt, the print is very flexible as it is printed directly on the shirt. I have just worn/washed this once so I can't really say about how durable is the printing. Perhaps like any other full colour/full graphics T-shirt, I believe this one can last long as well.
Next up is Chuchu Astram.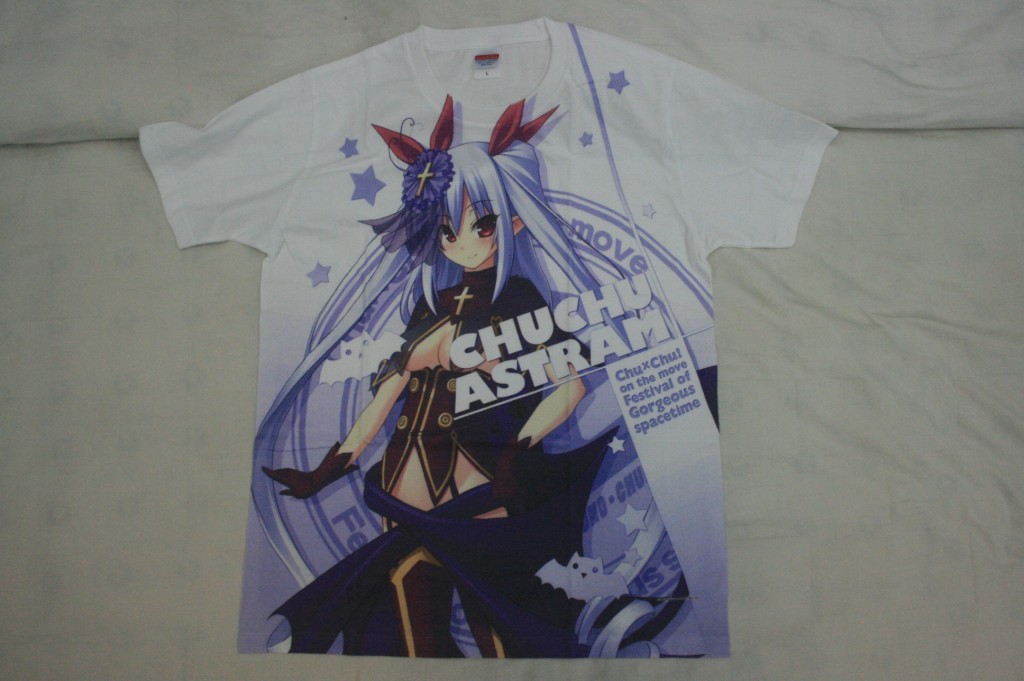 This one is also pretty similar to the other one. But I like the other one better, because the character looks more cheerful and energetic. Still this one is nice as well, as I like shirts with big prints.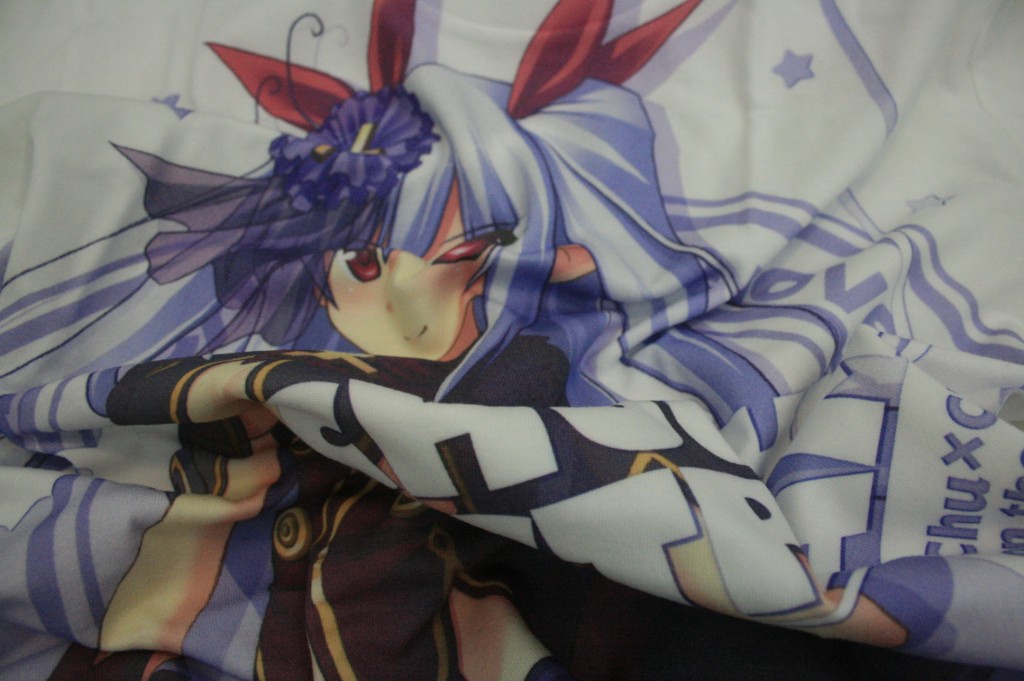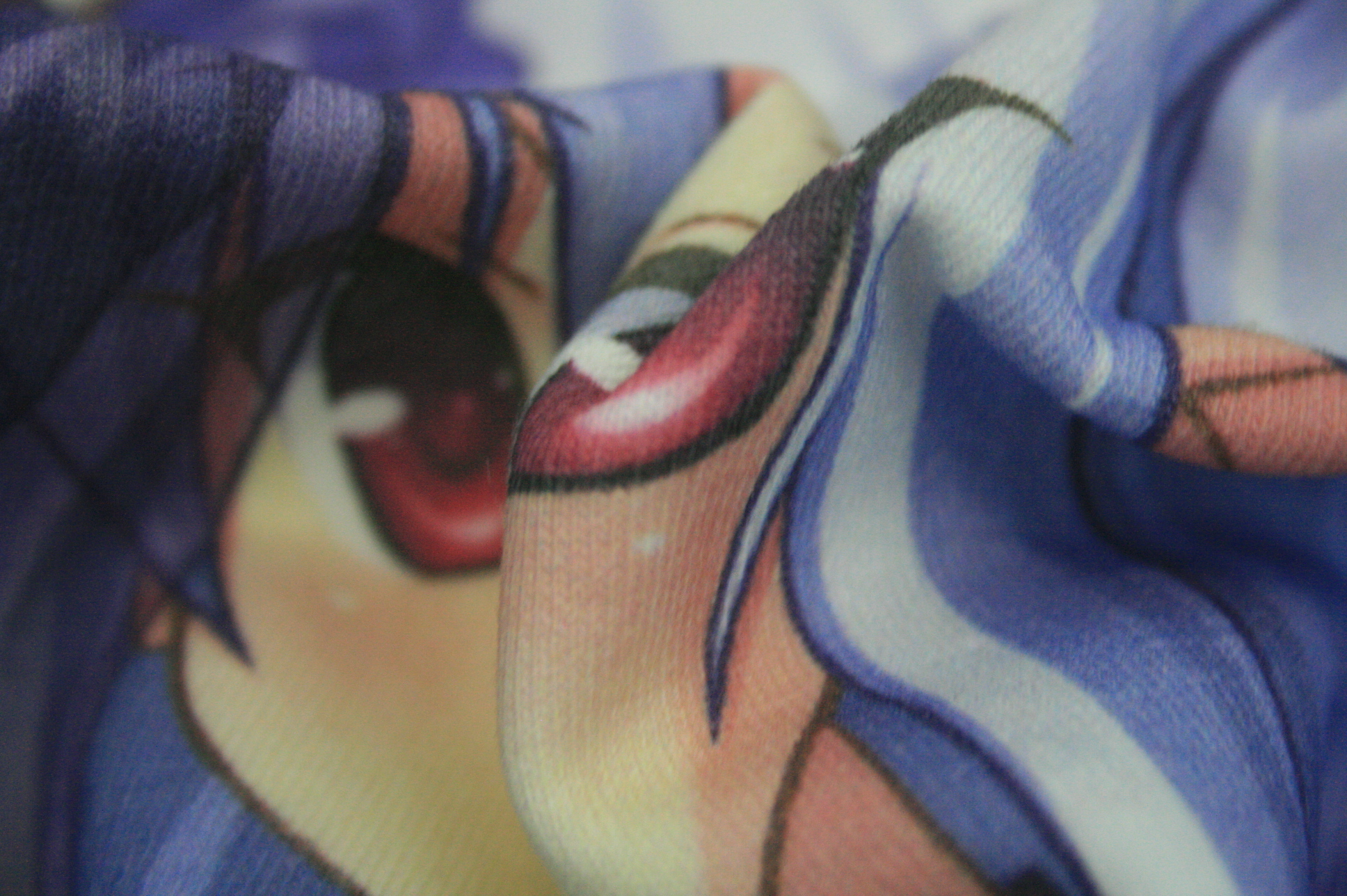 Close up on the print. More or less similar to the other one. Pretty flexible and I can also assume the print is quite durable. To be honest the quality is pretty much similar to COSPA's and most likely they are available at discounted rate, which may make these T-shirts quite attractive (I got both at 50-60% discount rate). However, the downside is that they are only available at one size (Free size/L) so making it not the best idea if you wear XL or bigger.
(T-shirt store page (Primo): Chu×Chu!on the move -絢爛時空の歌姫祭- プリモ Tシャツ)
(T-shirt store page (Chuchu Astram): Chu×Chu!on the move -絢爛時空の歌姫祭- チュチュ・アストラム Tシャツ)