This is another one of my COSPA old designs (here are some of the others). However, it is not necessarily one of my oldest T-shirts. I got this for a bargain in a store (perhaps they were clearing up old stocks?)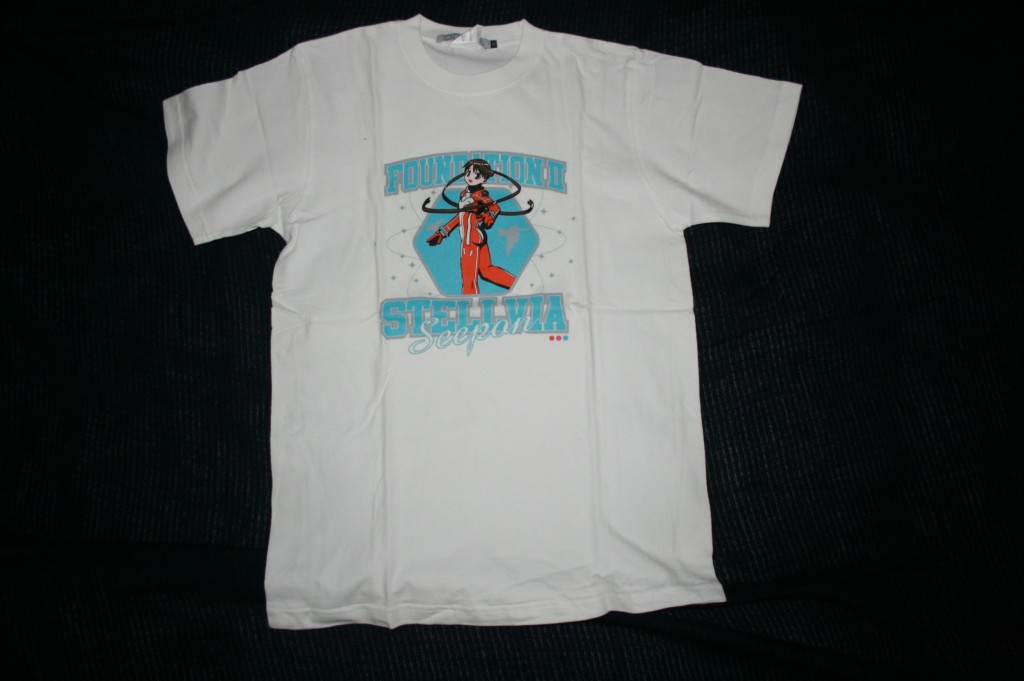 It features Katase Shima (片瀬 志麻) or known as Shipon (しーぽん) from Uchuu no Stellvia (宇宙のステルヴィア). Pretty much this one is like other old COSPA designs, screen printed T-shirt with the design in the centre of the shirt.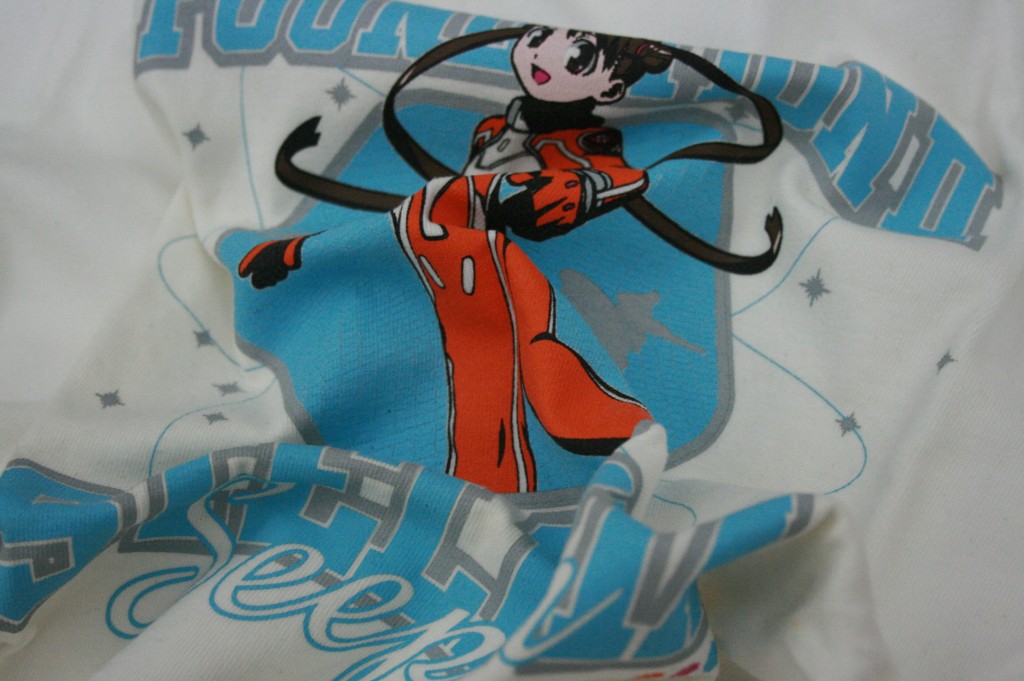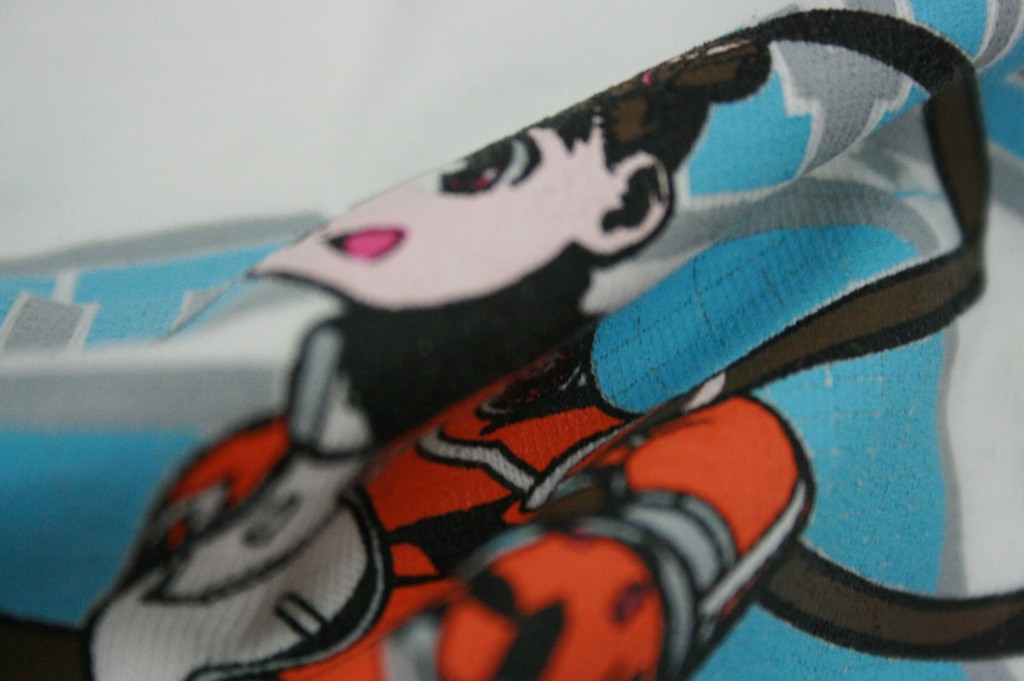 Well the print itself is pretty much flexible and durable. It's pretty thin as well, considering most of the older COSPA designs have thicker print. The print size is quite small for my tastes, especially considering this one is size M. But anyways I can't complain much because I believe this is the only T-shirt they released for this series.
(T-shirt store page: 宇宙のステルヴィア しーぽん Tシャツ)