This T-shirt is different from any other shirts that I have posted. First, the material is not 100% cotton. Instead, it is 50% cotton and 50% polyester. Then, this one is not from COSPA or any other T-shirt manufacturing companies that I have bought from.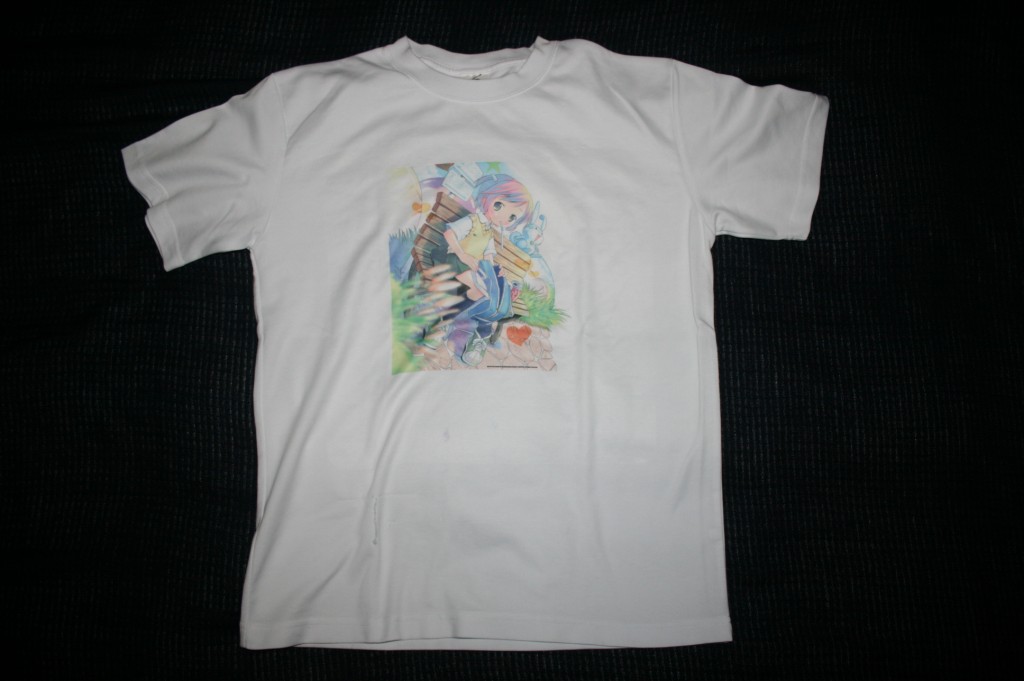 The design is pretty cute. Again, I'd love it if the print was bigger. Since (most likely, I'm not sure) this is a heat-transferred shirt, so the colours are very clear and vibrant. The character is Nijihara Ink (虹原 いんく) from Moetan (もえたん), and illustrated by POP.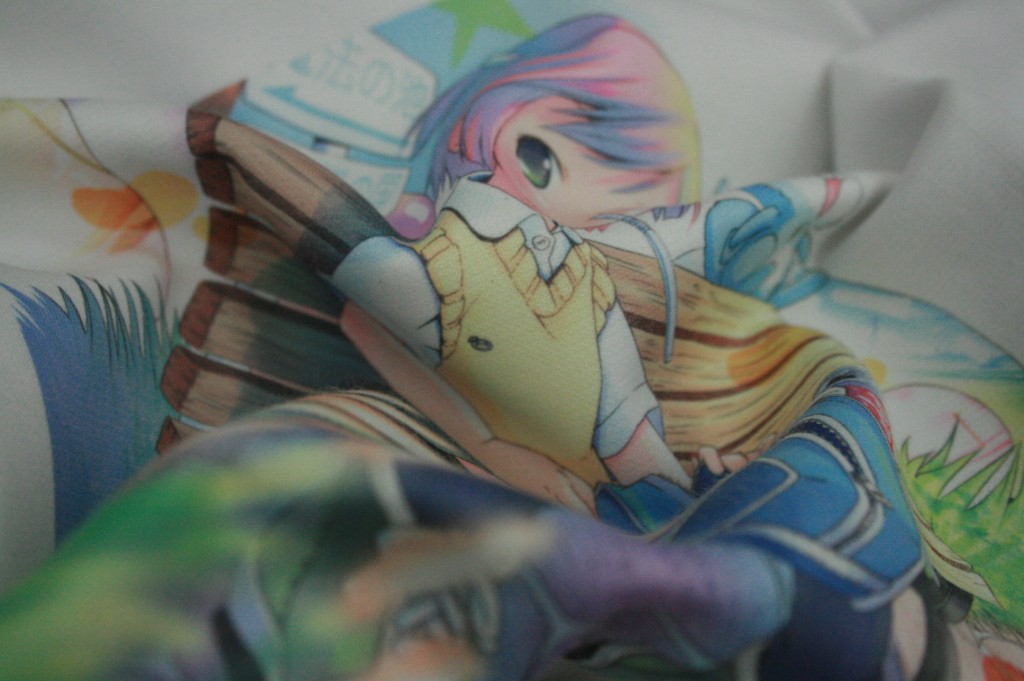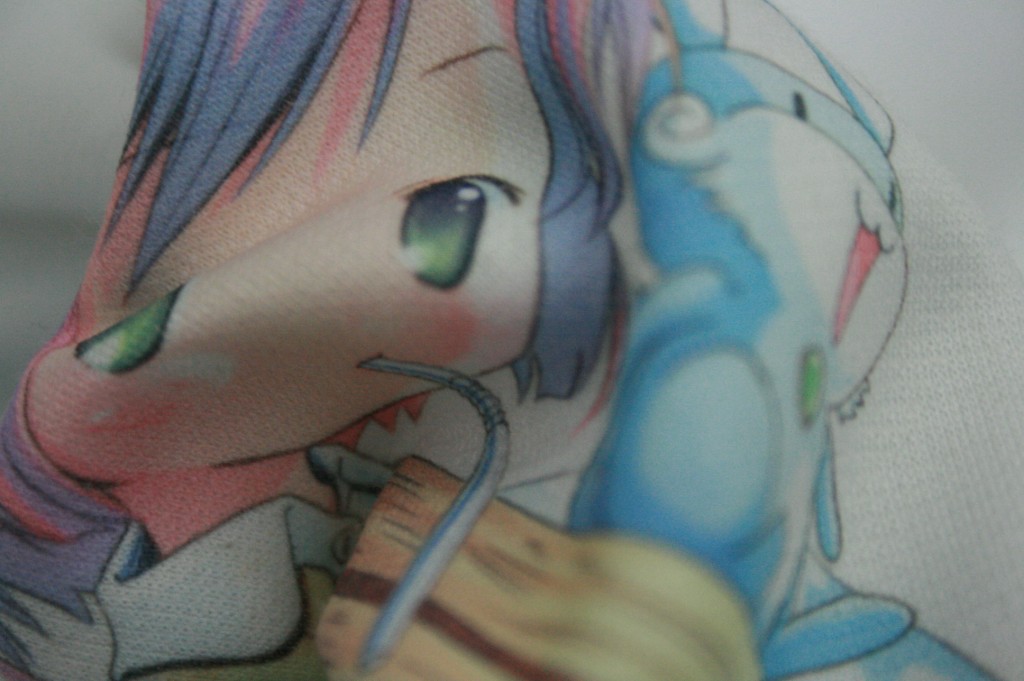 Close up on the prints. The shirt texture is also very different from the others. Being a 50/50 shirt means that the print is very flexible. It can be folded in any ways without being afraid of cracking the print. Durability is also not an issue, as you can wash this in any way you want without being afraid of damaging the print. However, the down part is that it gets smelly pretty quickly, so it only can be worn for at most a day I believe.
Actually this is one of my most favourite T-shirts. It is one of the hardest ones to get. Also the picture is really cute as well.