This is another T-shirt that I bought from a different company other than the ones I have posted. This one is from VA-KOUBAIBU.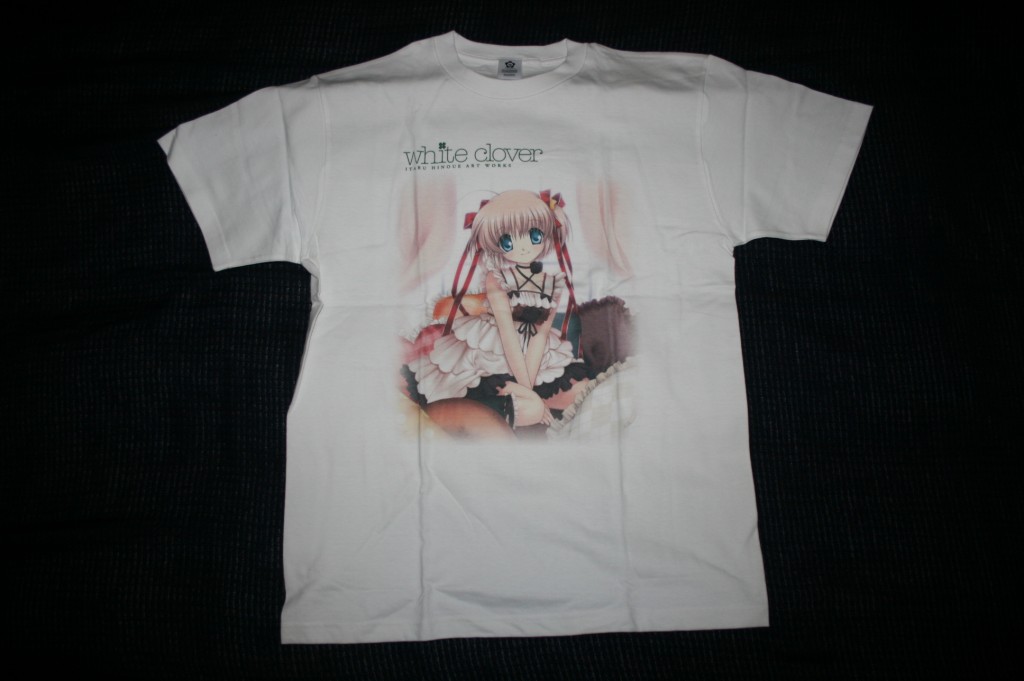 This T-shirt features Kamikita Komari (神北 小毬) from Little Busters! (リトルバスターズ!) but actually I believe the design is from Itaru Hinoue's artbook cover, White Clover. Well anyways the T-shirt was sold from Visual Arts' site so I believe it should be an official product. The design is pretty similar to the previous post I think. Cute girl on a white T-shirt background with pastel colours. I like it so it's all good.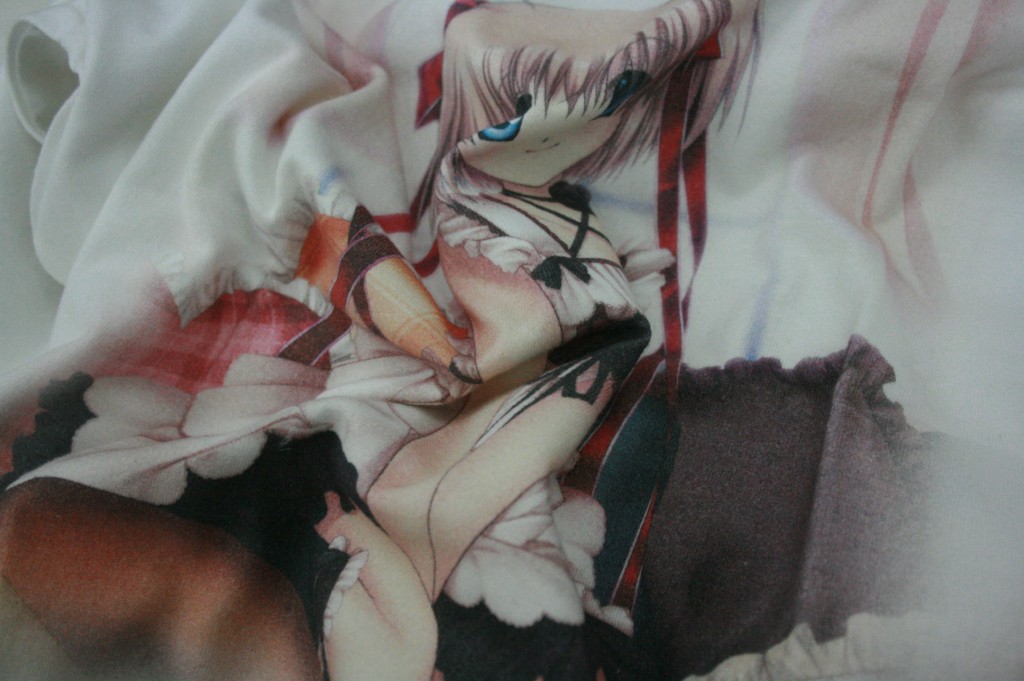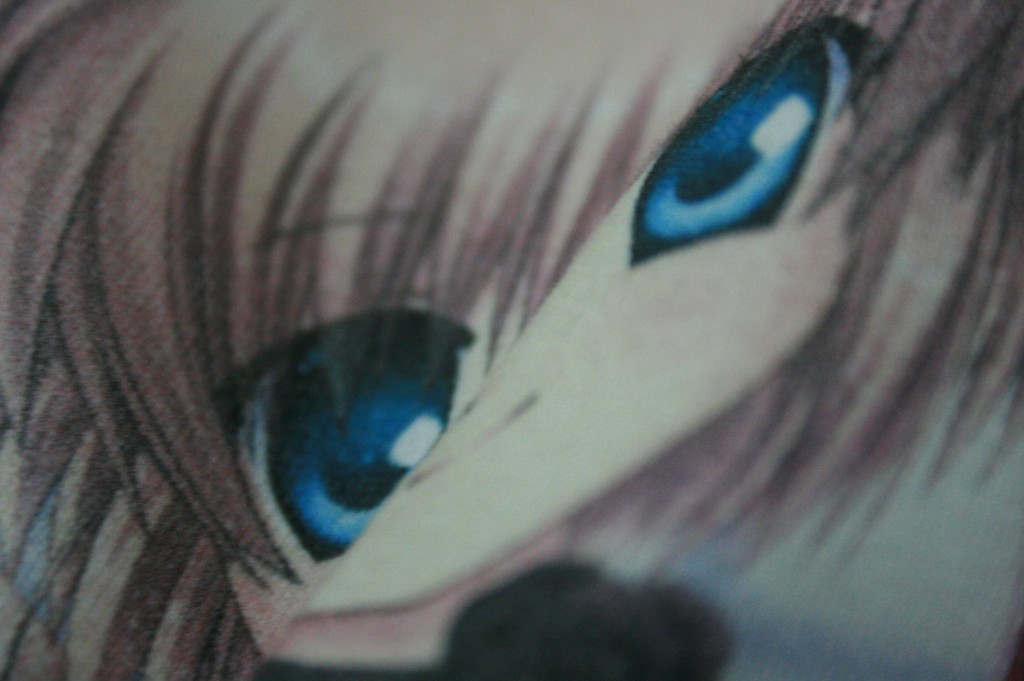 Close up for the print. They used screen printing method. The result turns out really nice. Since it's screen printed, the prints are very flexible and durable. After some time it might fade a little bit but that's about it. No need to worry about cracks.
(T-shirt store page: VA購買部 white clover ~Itaru Hinoue Art Works~ 神北小毬 Tシャツ)