This is another special shirt. Like this shirt, it has some glow in the dark parts. However, this one has a little bit disturbing image. So continue only if you are 18+?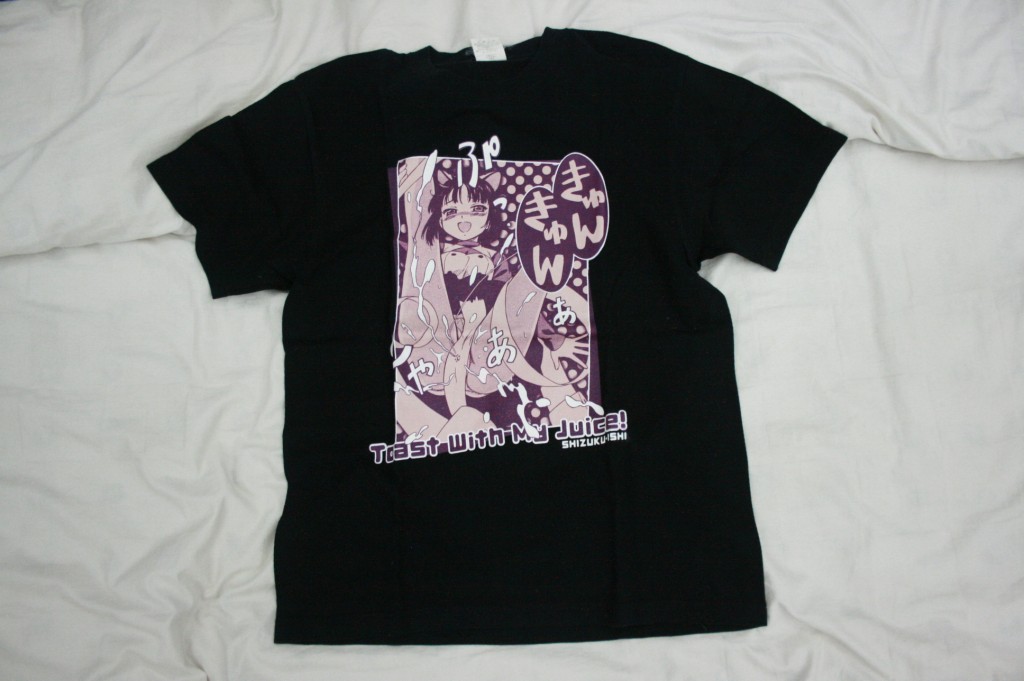 The glowing parts are the white parts of the T-shirt. Actually it grows pretty brightly. Just too bad that I can't really take a good picture while it's completely dark. However, the shirt itself is pretty nice despite the image which some people might find it disturbing. Certainly not the type that I will wear outside of my house (or even room).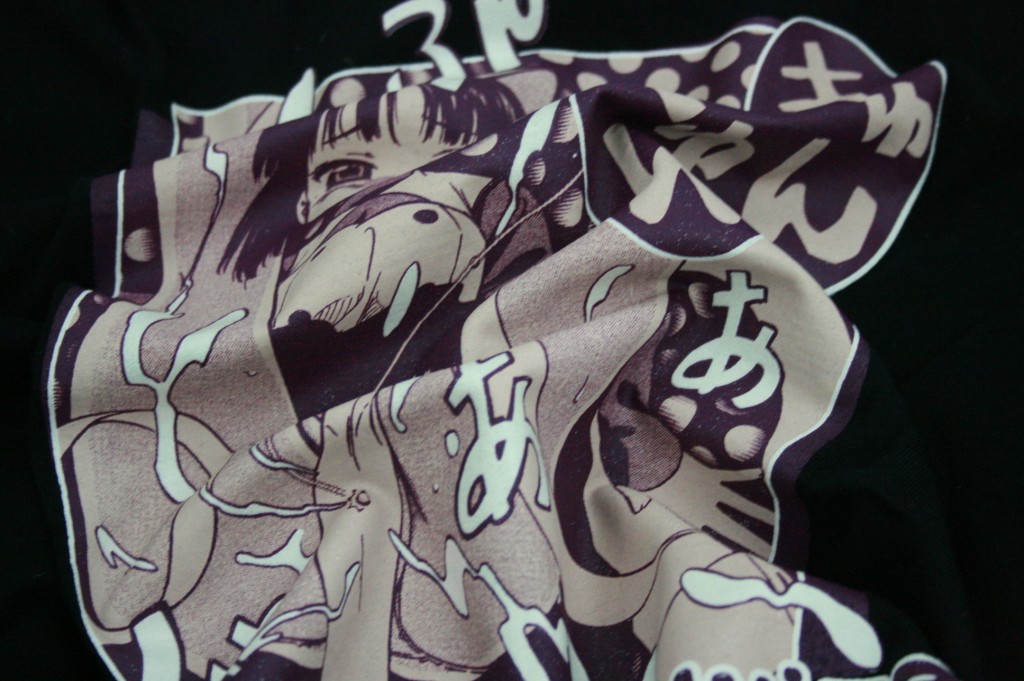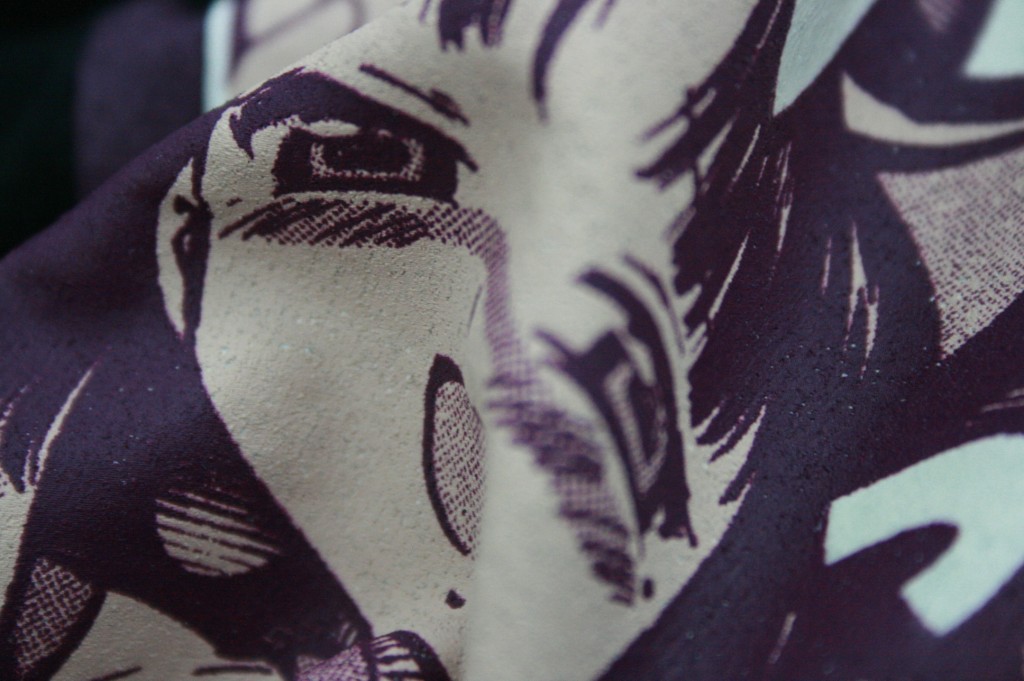 Close up on the print. It is actually pretty flexible despite the thickness of the print. It is one of the most durable COSPA that I have as well. It has gone through a lot of washes and no cracking or fading seen. Also the glowing parts are still glowing even after rounds of washes. Perhaps it's just a little hot when being worn due to the size and thickness of the print.
(T-shirt store page: いいなり! あいぶれーしょん 雫石 Tシャツ)