Here's another shirt that was released quite a while ago. It features all the cast from the anime Kaleido Star. The bottom of the shirt says [JAPAN TOUR 2008 "APPLAUSE AGAIN"] so I guess this one might be a special shirt for some kind of concert? Or convention?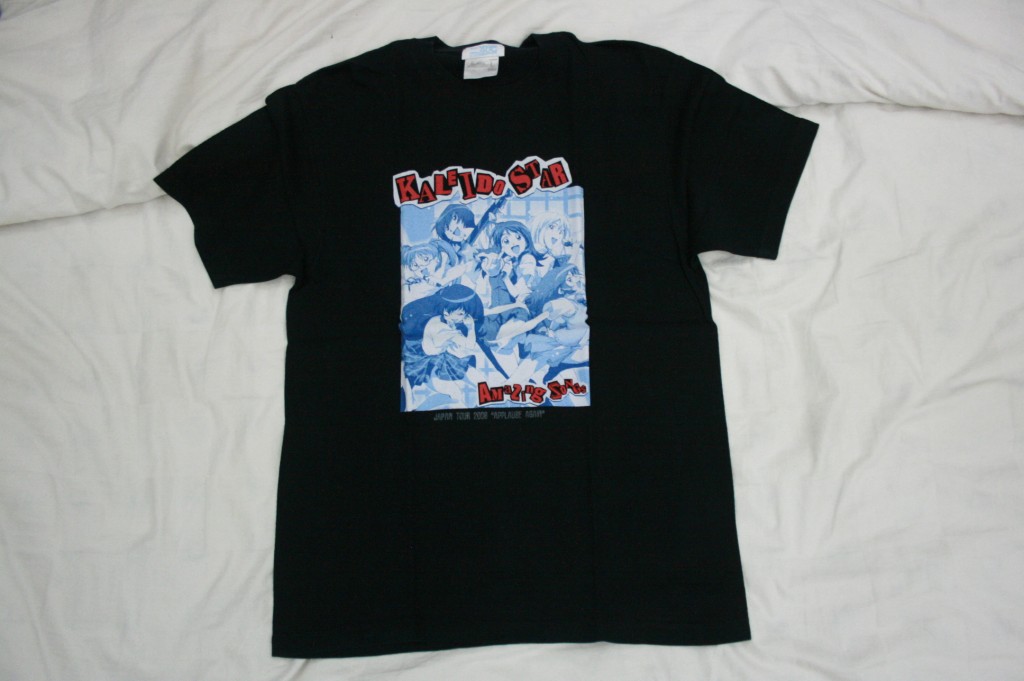 Pretty much the design is nice. The print is big enough I think. I also loved the characters because they look so happy and cheerful. Also nice shade of blue. So design wise, it's all good for my tastes.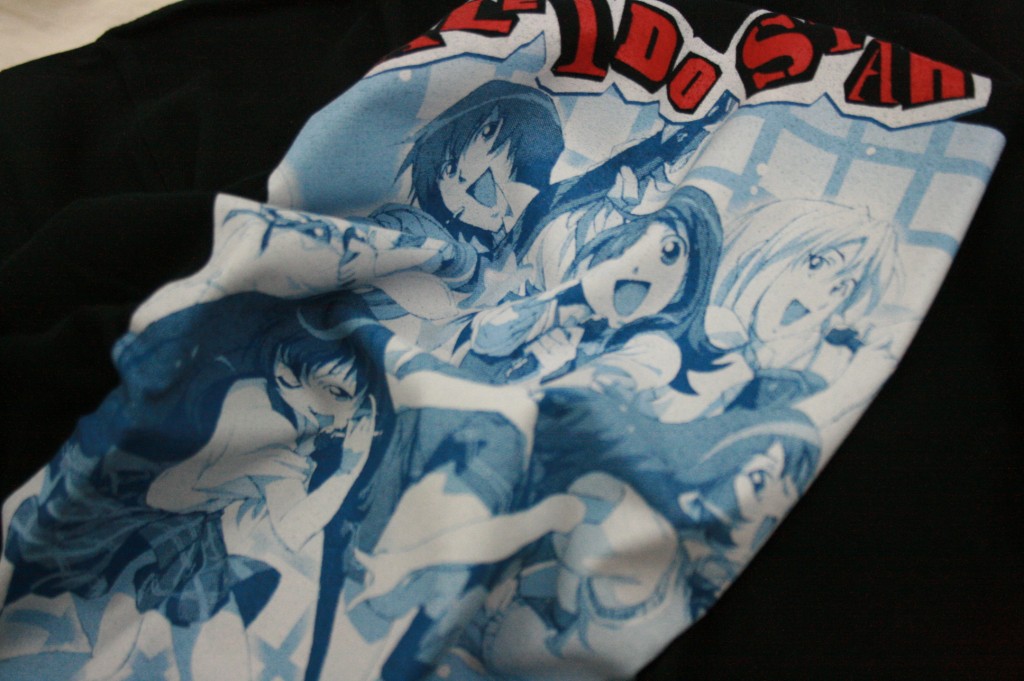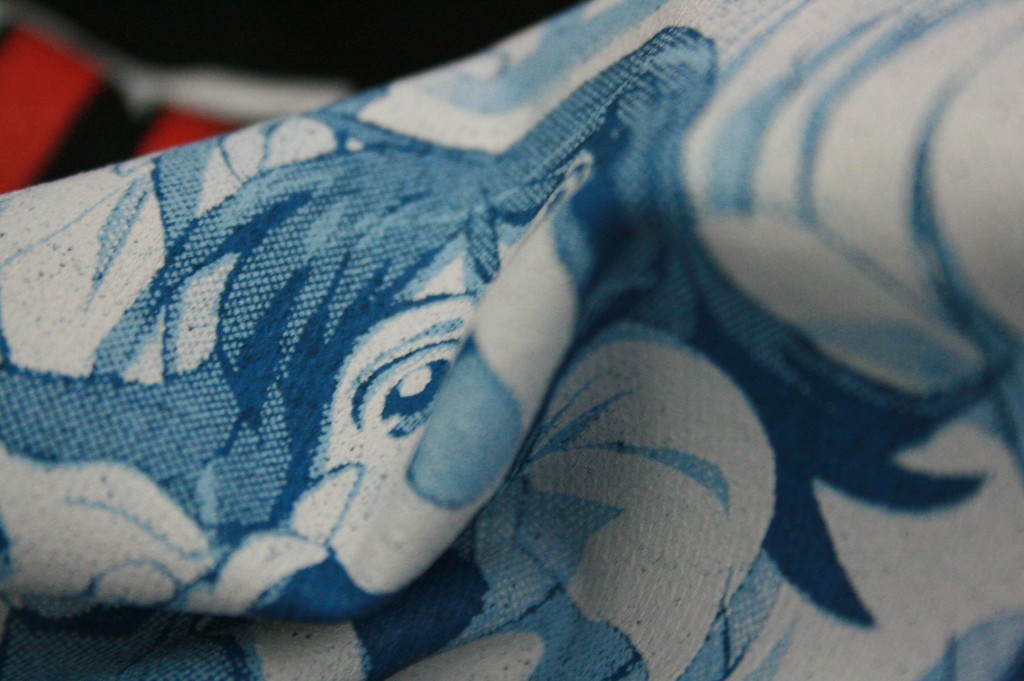 Close up on the print. It's not that flexible though. Like this one, the print is quite thick. However, it is really durable. I have worn this one for a lot of times also but there are not much cracking or fading. Also this is pretty much nice to be worn anywhere outside.
(T-shirt store page: カレイドスター すご唄 Tシャツ)