Here's a different style of Gundam T-shirt contrary to the other two I have posted. The design does not concentrate on the Gundams, but instead, the characters. I got this from the official Sunshine Agency Store.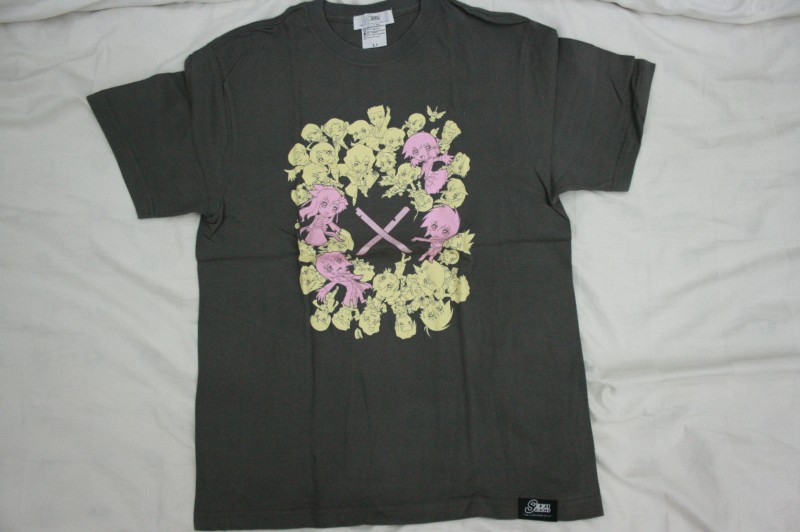 There are actually three designs, one ladies (pink), and two mens (brown and light blue). I put the store link in the bottom of this post for all the three designs. Personally I like the brown one the most, although it has some pink prints. The design is pretty nice. I think the chibi characters are really cute. Plus it does not stand out so much.
Close up of the print, distorted. The printing is pretty nice as well. It's flexible and the colours are really nice. It is a little thick, but because of the little thickness it is pretty durable. The silver parts on the X in the middle also did not really fade. So it's all pretty good. The only problem I think is one needs to watch out when ironing, because the print has a lot of edges and careless ironing might cause smears around the shirt.
(T-shirt store page: SEED Club Tシャツ (2007 ver))