Like the previous post, this T-shirt was from the stores that I usually don't get stuff from. However, this time is from Figumate/KONAMI. It features 12 (out of 31) girls from the series Mahou Sensei Negima (魔法先生ネギま!).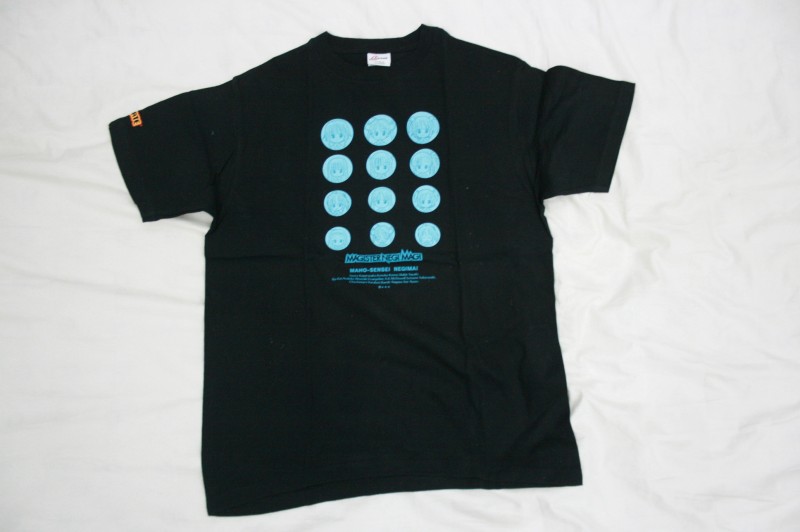 The design in my opinion is pretty cute. I love the dots; and the characters printed are also really cute in their super-deformed form. However the actual product was a little bit different from the one shown in the site. Not sure if the one I have is a different edition from that or not.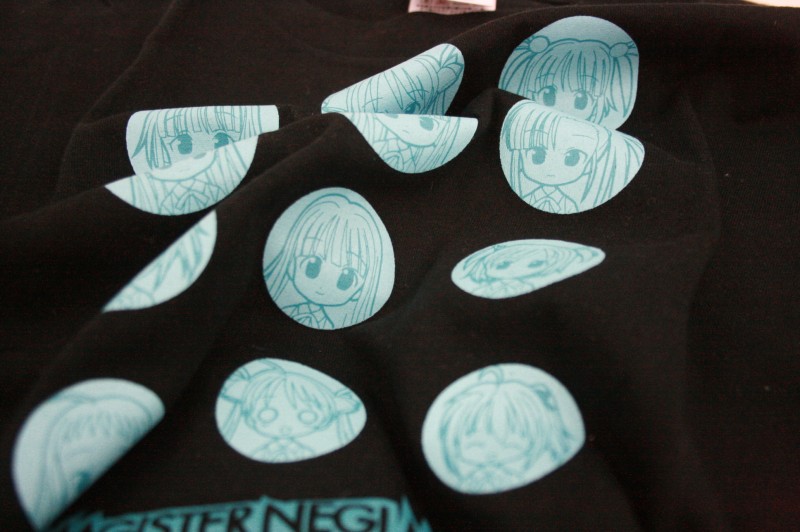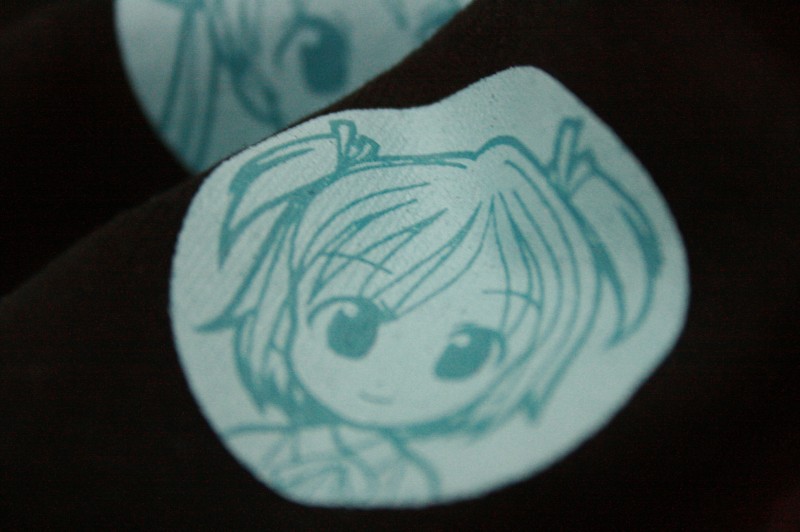 More close up on the prints. The shirt itself is very comfortable to wear. Plus the print is pretty durable. I also like that this shirt does not stand out so much, as the design only looked like dots from far. So it's all pretty good. There is another Negima T-shirt that I think is really good, which I will review in my future post.
(T-shirt store page: フィギュメイト 魔法先生ネギま!Tシャツ A)