This one is one of my oldest COSPA T-shirt. I believe this is the second COSPA T-shirt that I ever get. The design features Izumi Konata (泉こなた) from Lucky Star (らき☆すた).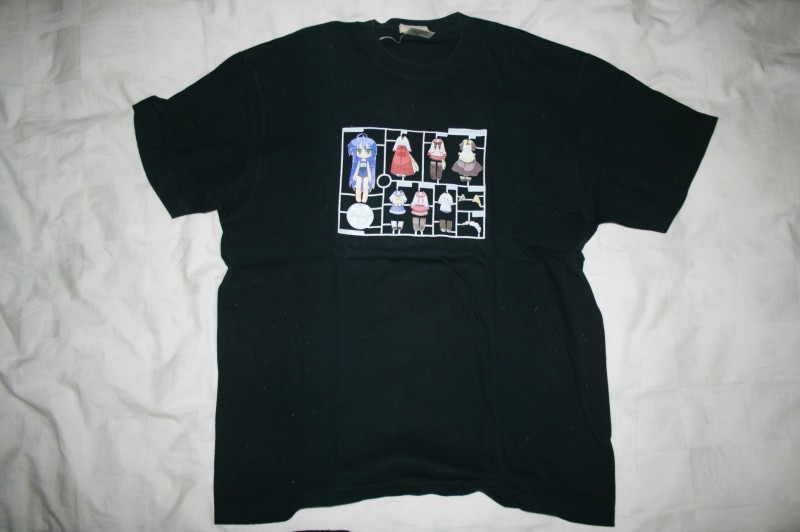 The design actually is really cute. Too bad it's too small. I'd like it if the print is bigger. The fabric is also soft and comfortable like other COSPA T-shirts. Actually there are two colours for this shirt – white and black. But the white one doesn't appeal too much to me.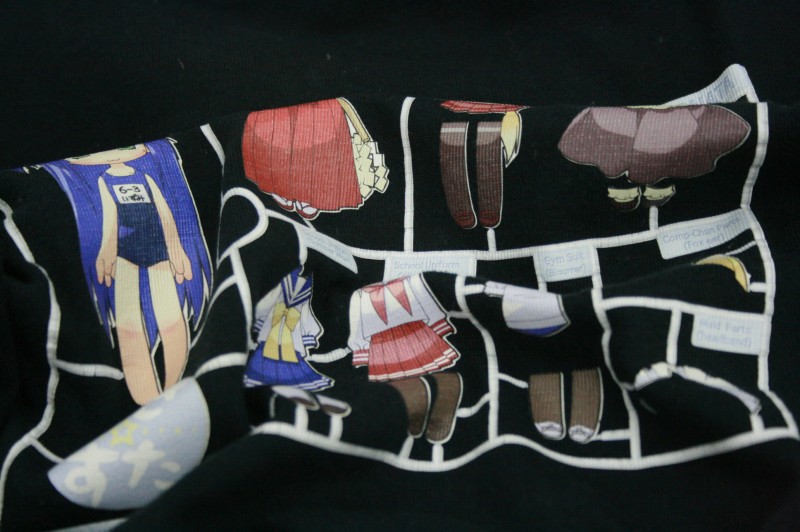 Close up on the print. The print is quite similar to this one. Pretty much it's an iron-on. The colour quality is very nice, but some of the parts crack quite easily, especially the thin ones. So, one needs to watch out while washing and ironing it. However, it is very flexible and comfortable to wear.
(T-shirt store page: らき☆すた 着せ替えこなた Tシャツ)