This one is a really old release by COSPA. The website itself already took down the shirt image. I did not get it when it was released at first, but got it at Yahoo! Auctions like most of my T-shirts.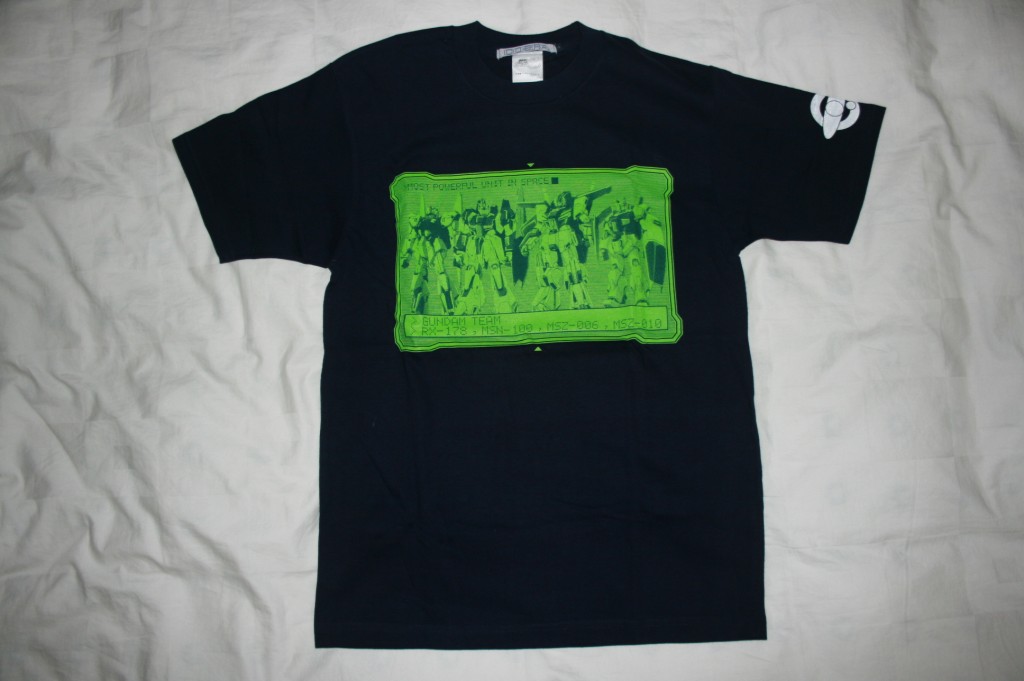 Being honest, initially I thought the print can glow in the dark. But the print is big enough for my taste and the design is pretty cool. Especially the shade of green. This one is from Gundam ZZ (機動戦士ガンダムZZ). From left to right are MSN-100 Hyaku Shiki, MSZ-006 Zeta Gundam, MSZ-010 ZZ Gundam, and RX-178 Gundam Mk II.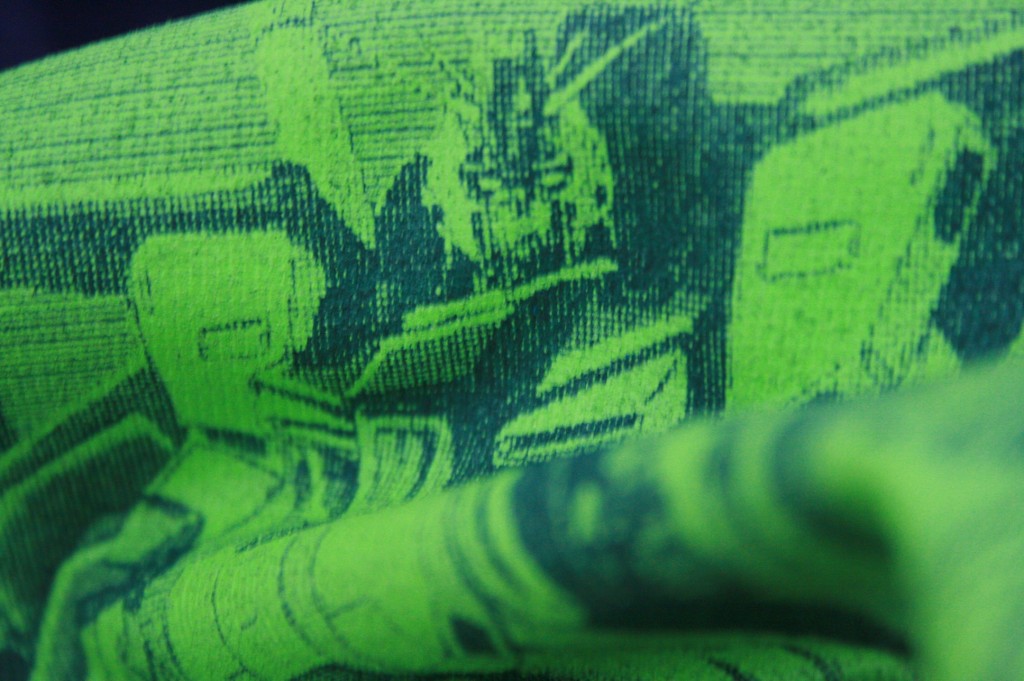 Details on the print. The print is pretty flexible. But like some old COSPA T-shirts, it is quite thick. But I don't really mind since the colour is very nice and I am not bothered with thick print anyway, as long as it does not easily crack. The durability is also pretty nice. I washed this quite a lot and still don't see any crack or fading. Like other old COSPA T-shirts, the fabric is very comfortable. So it's a really good buy, since considering that it might be hard to find in the auctions already, in addition to the qualities.
(T-shirt store page: 機動戦士ガンダムZZ ガンダムチーム Tシャツ)