The third post of the K-On T-shirt series. As I have said in this post, this is the series that releases a lot of T-shirts and I have some of them. This one is one of the first releases before COSPA went ballistic about this series.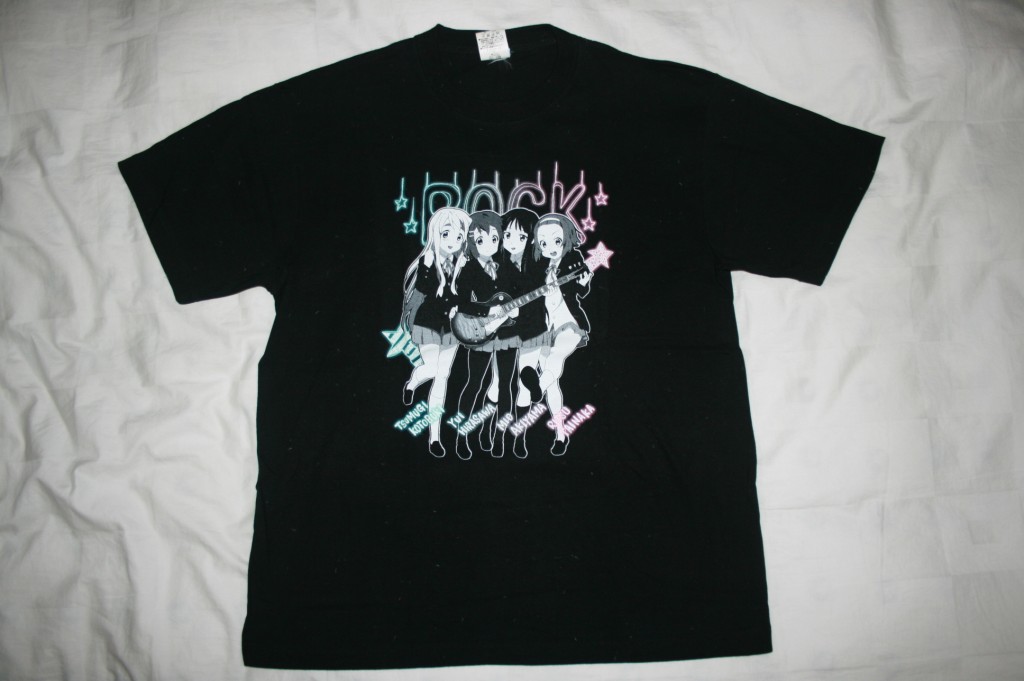 The design is pretty simple but very nice. I like the neon effect, and red and pink seems like a good combination of neon colours. The print is a little bit small for my tastes though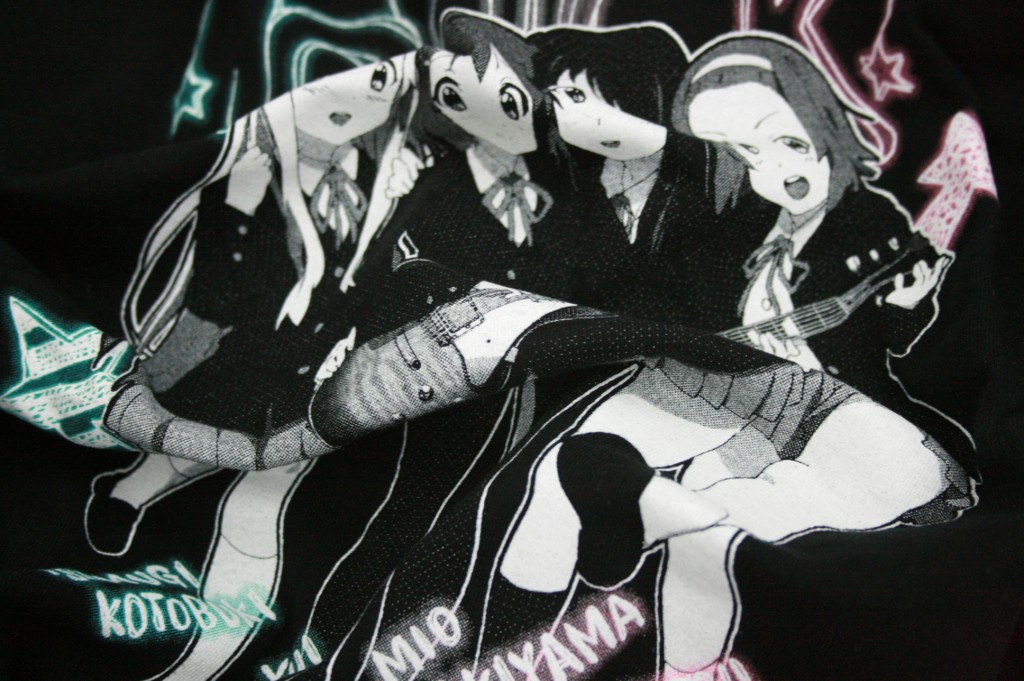 Details on the distorted print. I must say the print is very flexible. The white parts also holds up nicely against the black fabric. Also the fabric is pretty comfortable and floaty, so it's very comfortable to be worn at home or sleep. Would be really cool though if the neon parts are glow in the dark, but this is already nice.
(T-shirt store page: けいおん! Tシャツ)