Here's another event-related T-shirt that I got from Yahoo! Auctions. It features the four characters from the anime/game Yotsuiro Passionato (よついろパッショナート!)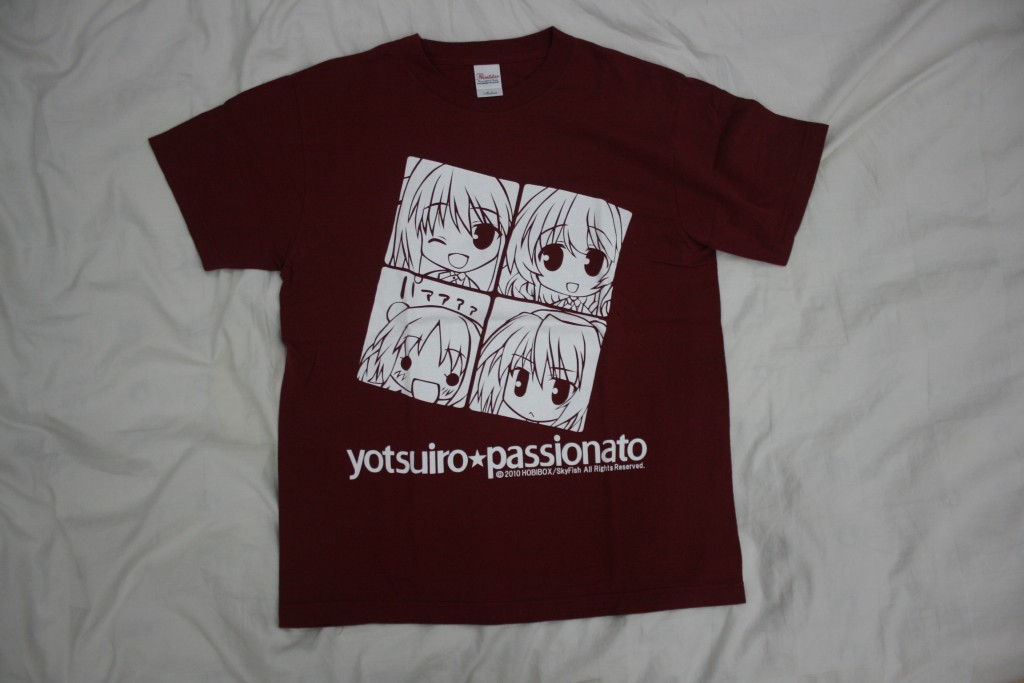 Personally the T-shirt is really nice. The print size is big enough for my tastes and the design is very cute. I love all the four characters in their super-deformed form. Plus the maroon base adds an extra point because I don't have much maroon T-shirt in my wardrobe.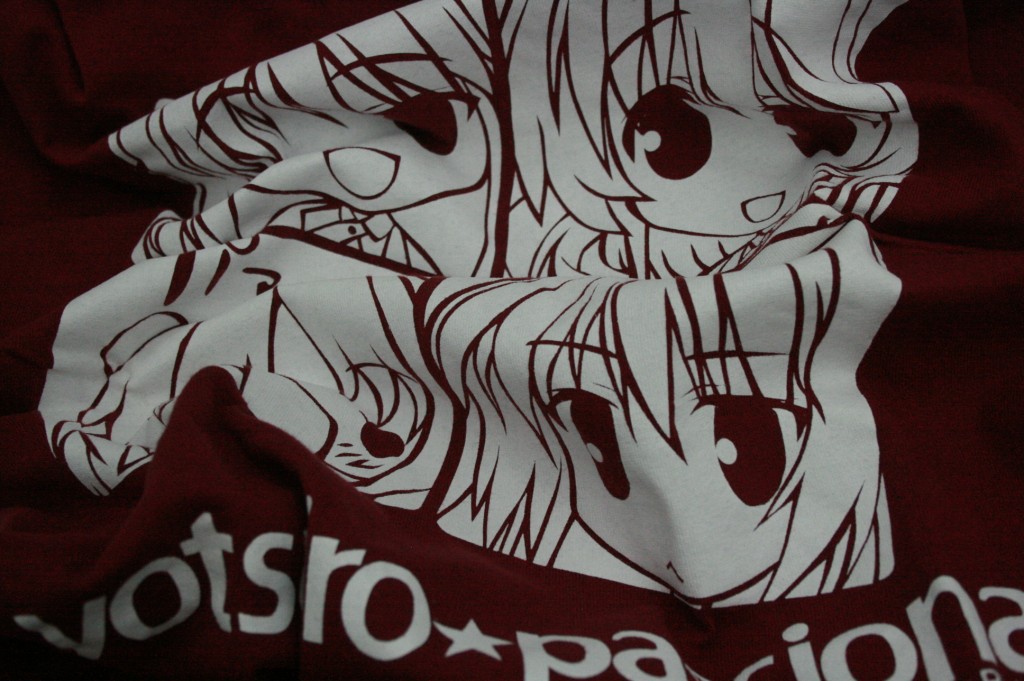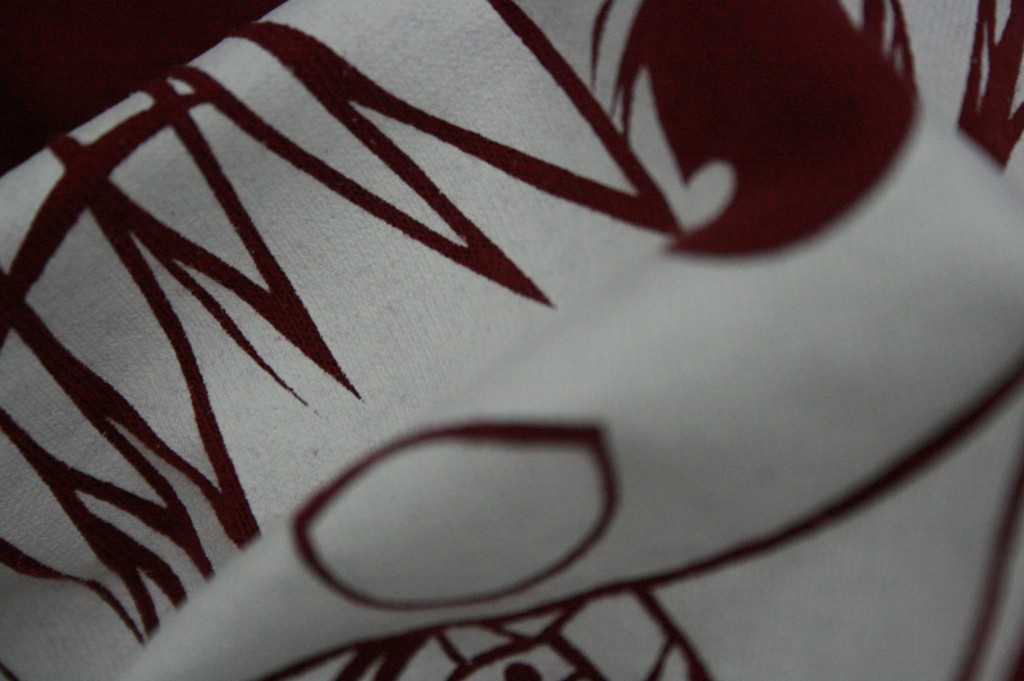 The print is very nice. It's really flexible and strong. Plus it's not hot when being worn, so it's a really comfortable shirt to wear around. However, I think only size M (and L?) are available so choices might be limited. Similar with other event-related T-shirts, mostly I buy  them for collection purposes only so size might not matter too much.
(T-shirt store page: よついろパッショナート! Tシャツ)