Continuing from this post, these are the first few K-On T-shirts ever released. In this post I will cover two T-shirts, the first one up is Hirasawa Yui.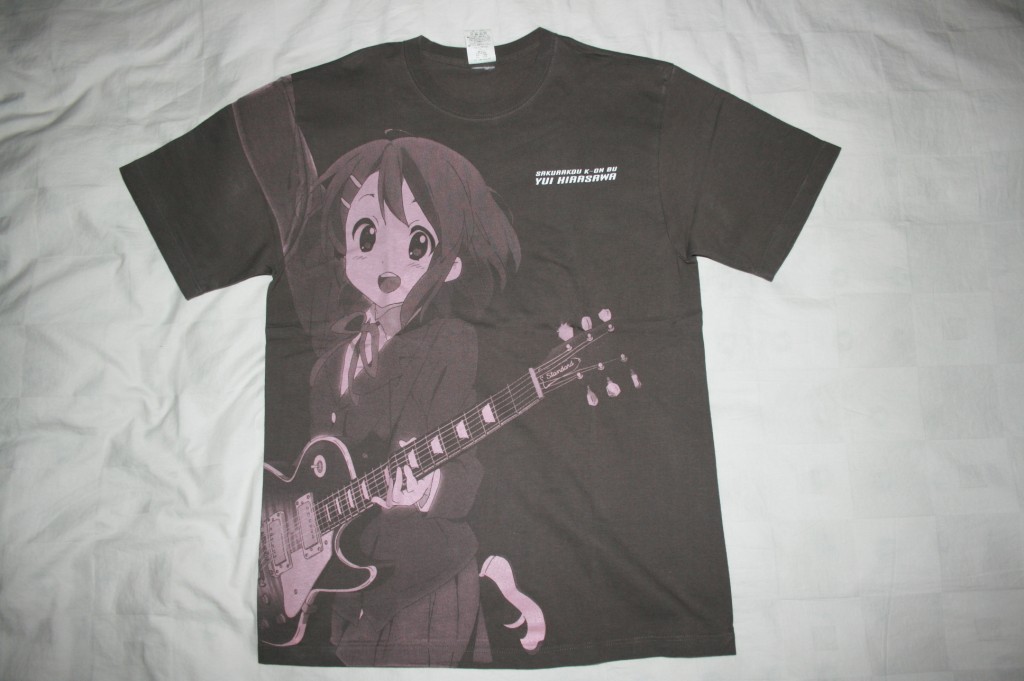 Pretty much it's a simple full print COSPA T-shirt. The design is lovely though. I love how energetic she is in the T-shirt. Plus the details are really nice as well.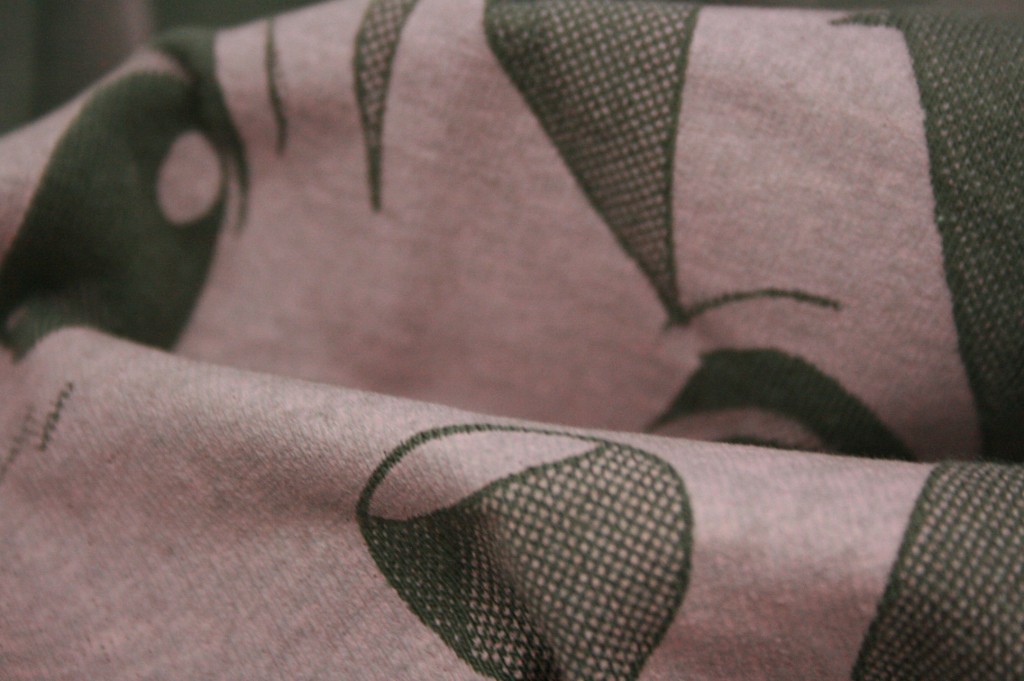 Close up on the print. As seen above, and like other full print T-shirts, they use the dot method. So it makes the print really flexible and durable. However, the downside is, some parts of the print are not clearly visible if not seen from a certain distance.
Up next is Akiyama Mio.
Like the Yui one, this one is pretty much a simple COSPA full print T-shirt. The combination of colours are really nice. Black and blue.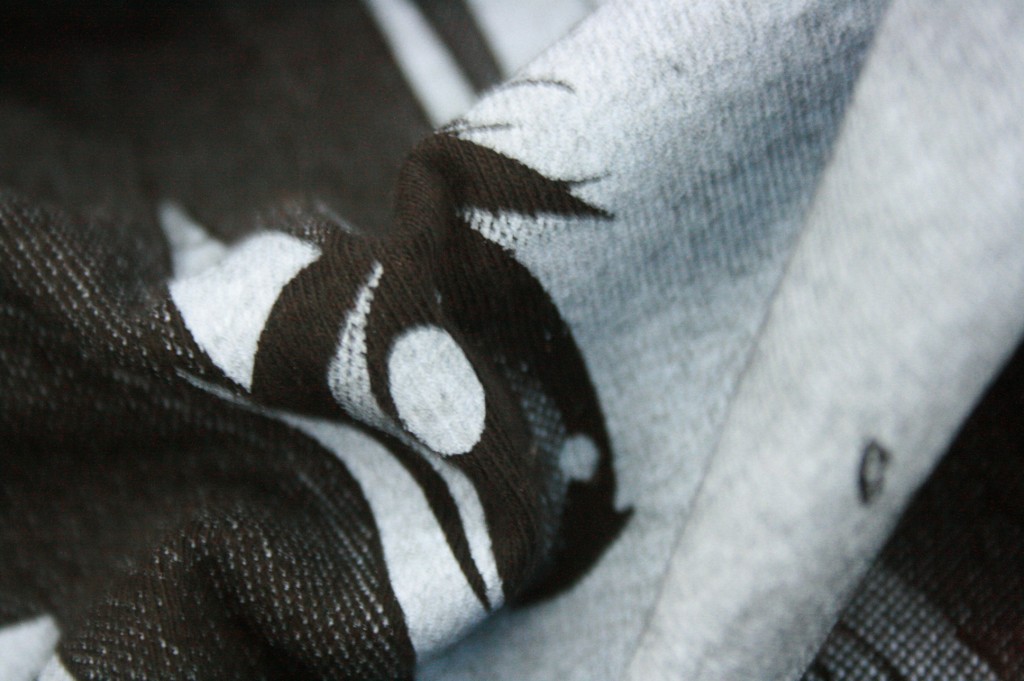 Close up on the print. The quality is pretty much similar to the other one. However, since this one is printed on a black T-shirt, some parts felt a little bit thicker.
Anyways, these are nice T-shirts to have. I bought an extra Yui just in case the old one got ruined because of too much wearing.
(T-shirt store page (Yui): けいおん! 平沢唯 Tシャツ)
(T-shirt store page (Mio): けいおん! 秋山澪 Tシャツ)