This T-shirt features characters from Ai Mai! Moe can Change! (あいまい! 萌えCanちぇんじ!あいまい! 萌えCanちぇんじ!).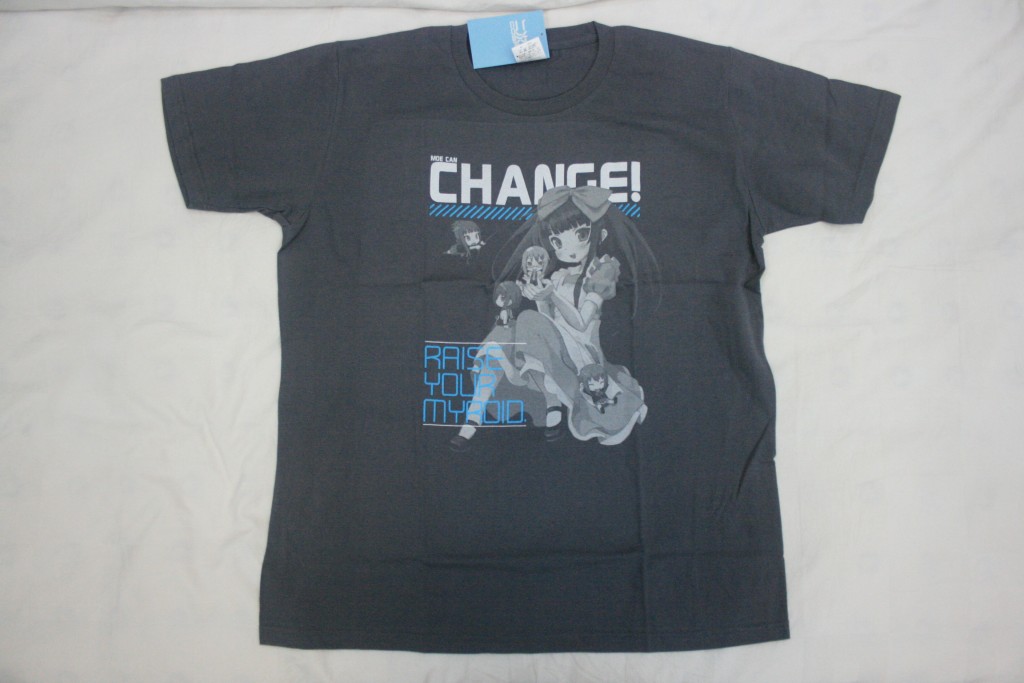 Personally I like the design. It's really cute, especially the four little characters. The font used is also nice. However, I'm not sure what a Myroid is.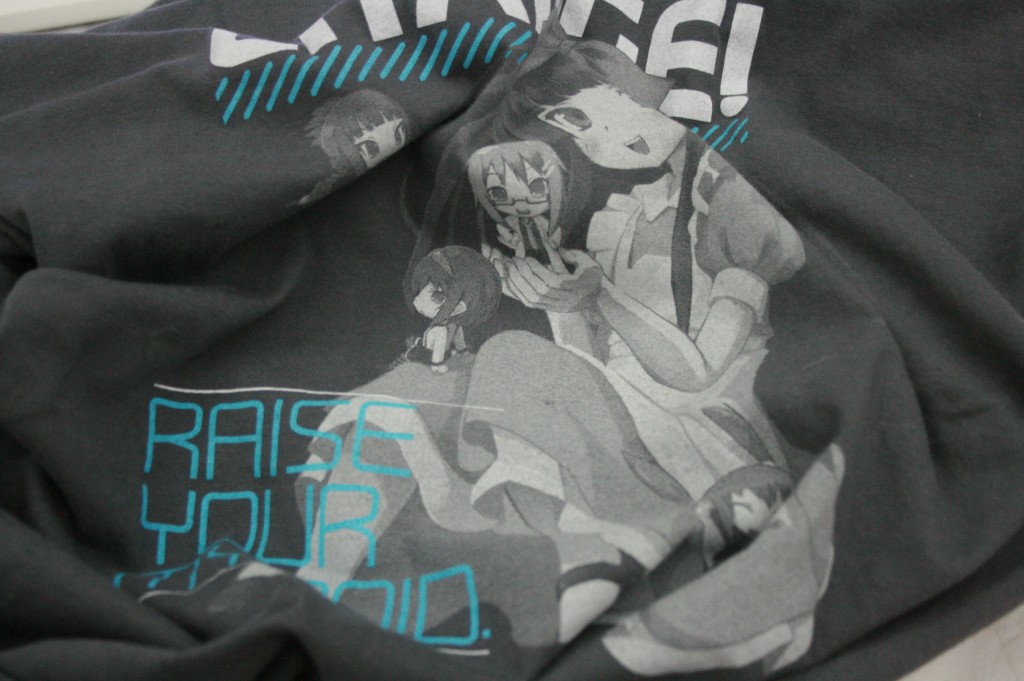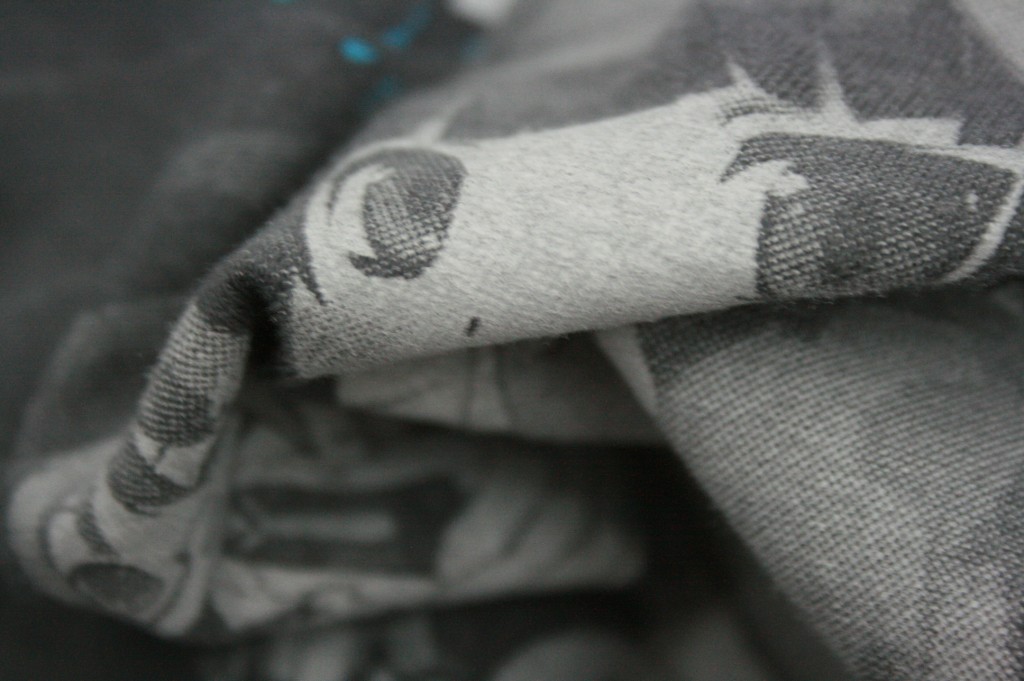 Like most recent COSPA T-shirts, the prints are really soft. The dots are becoming smaller and smaller, which is a good thing. So the print is very flexible and can be distorted in any way without being afraid of cracking it. Looks like it is also very durable since it was printed in the dot method.
Overall it is a really good shirt. Frankly speaking I prefer to wear this inside at home and for sleep, just because the fabric is really comfortable and soft and it could make me sleepy any time.
(T-shirt store page: あいまい! 萌えCanちぇんじ! サラリ Tシャツ)