Continuing from this post, this is also one of the T-shirts that I really like. It features Black★Rock Shooter from Black★Rock Shooter The Game.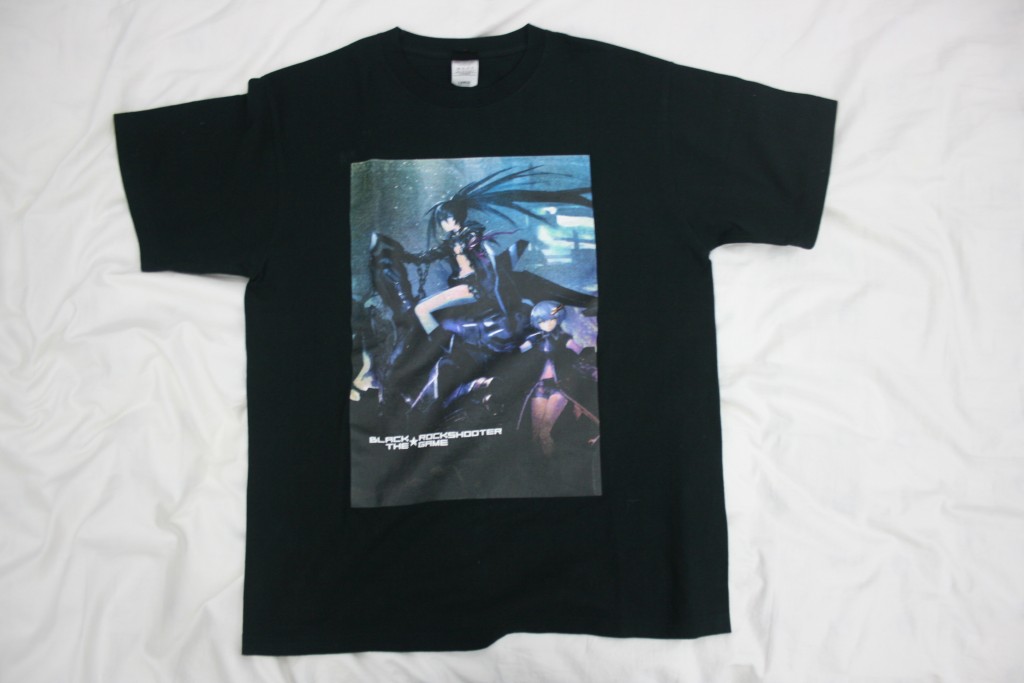 The T-shirt is just a simple iron on transfer (A3 perhaps?). But the picture is the one that make me like this T-shirt. I really like the colours and the grungy effects. It also has a back side print.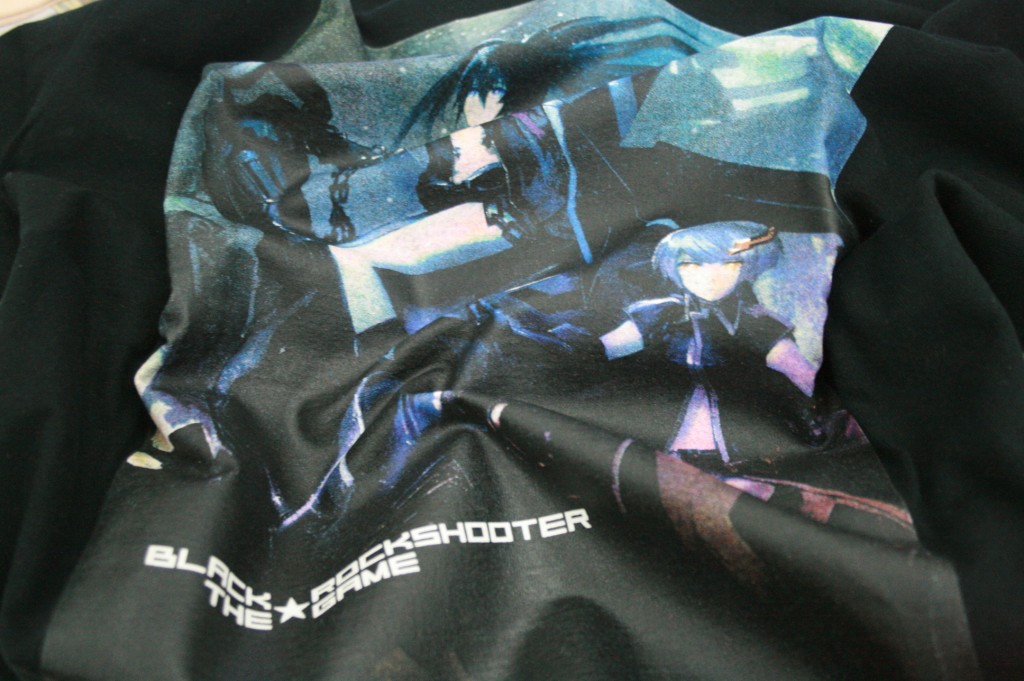 More close up details on the print. The print itself is pretty thick, even for a iron on. Perhaps it's because of the big size. However, it's not that stiff and it's pretty strong. I have washed this several times and there are no signs of cracks yet (hopefully not!).
One downside about this shirt is the fabric. It's not as soft as COSPA T-shirts. It's still good, but just a little bit rough. If I remember correctly, this was distributed during the game premiere, so the best bet to get this is via Yahoo! Auctions (like I did as well).
(T-shirt news page: ブラック★ロックシューター THE GAME Tシャツ)