Here's another T-shirt that I got from Comiket (via Yahoo! Auctions). The shirt features an original character by Pixel Phantom.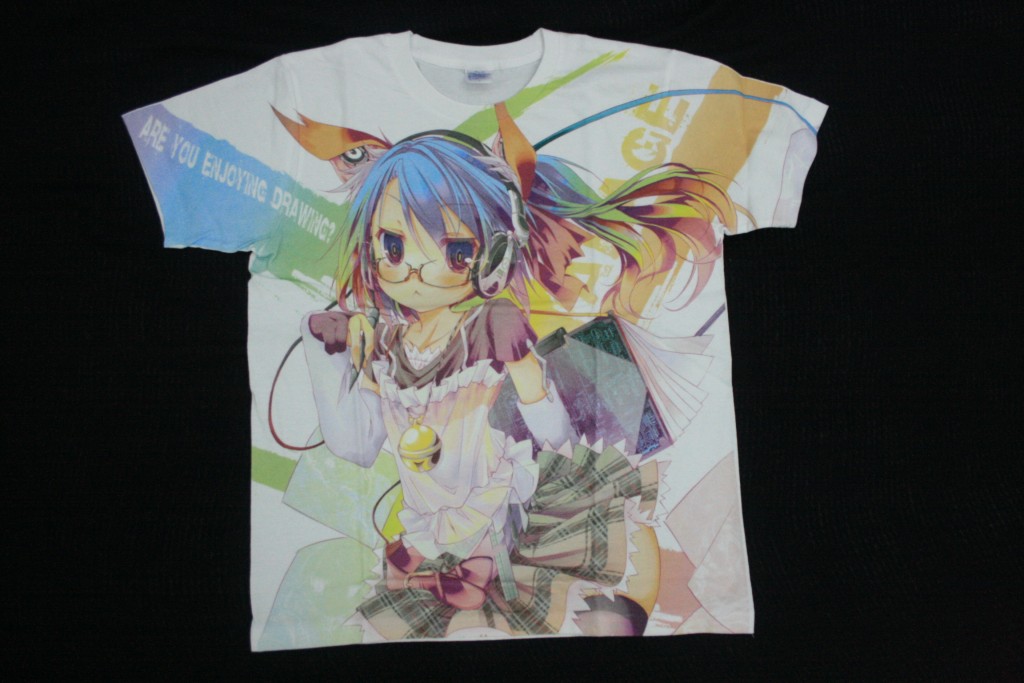 The T-shirt is very colourful and I like it. The colours are really nice too. Plus it's full graphics, so it's really good. It uses the same base T-shirt (and perhaps printing also) with COSPA, so the quality is also there.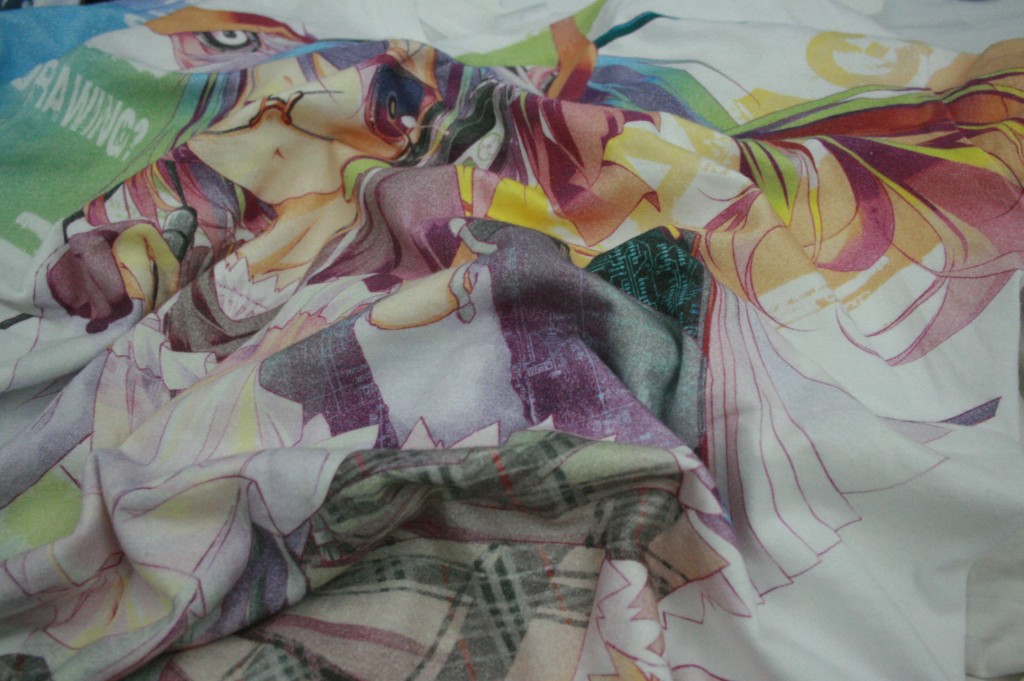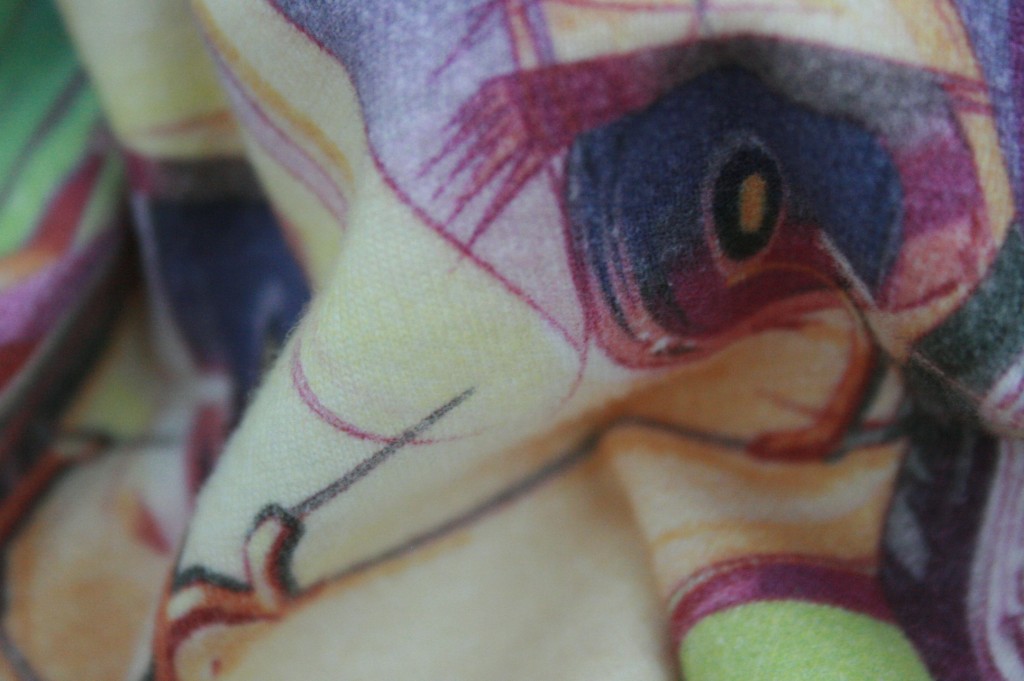 More close up on the print. Since the print is directly printed, it is really flexible. Washed this few times and the colours are still good. The shirt only comes in two sizes I believe, M and L.
Another thing about this shirt is it came in a relatively cheaper price than other full graphics T-shirt by COSPA or any other companies. It is 5000 yen if you got it at Comiket.
(T-shirt info page: C81 pixel phantom Tシャツ)