Here's another really old COSPA release. I believe it was released around this shirt or this shirt. But for sure it was way before I started collecting COSPA T-shirts. The T-shirt features Shinku from Rozen Maiden.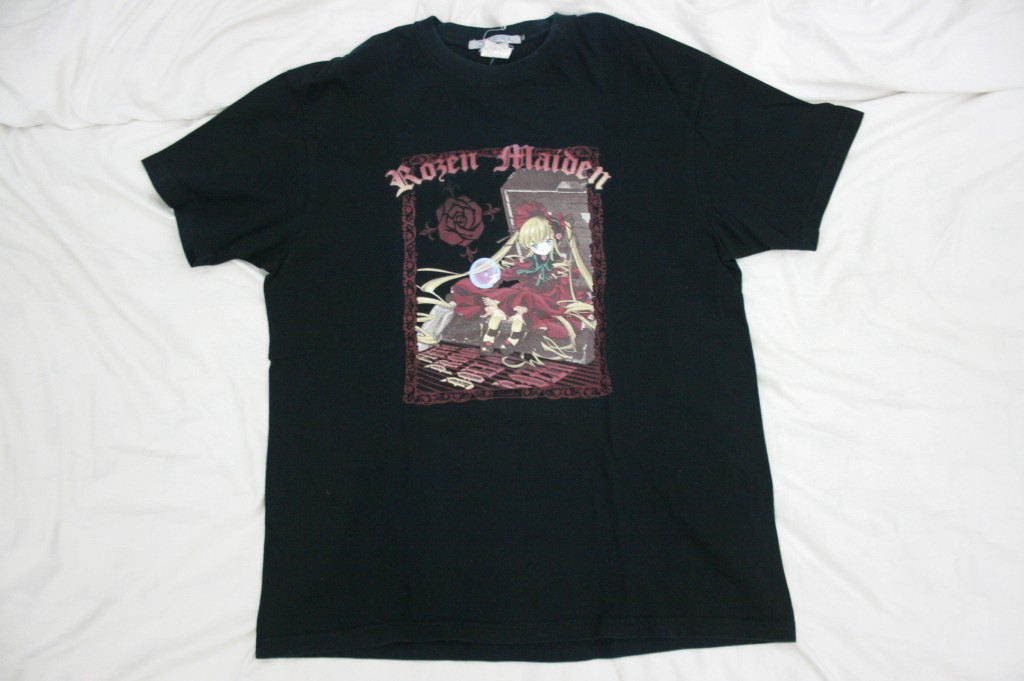 The design is like other old COSPA T-shirts, centre print with 5-6 colours. The design is pretty nice. A little bit gothic, but she is pretty cute. The fabric is also very nice. It is softer than any other COSPA T-shirts I have.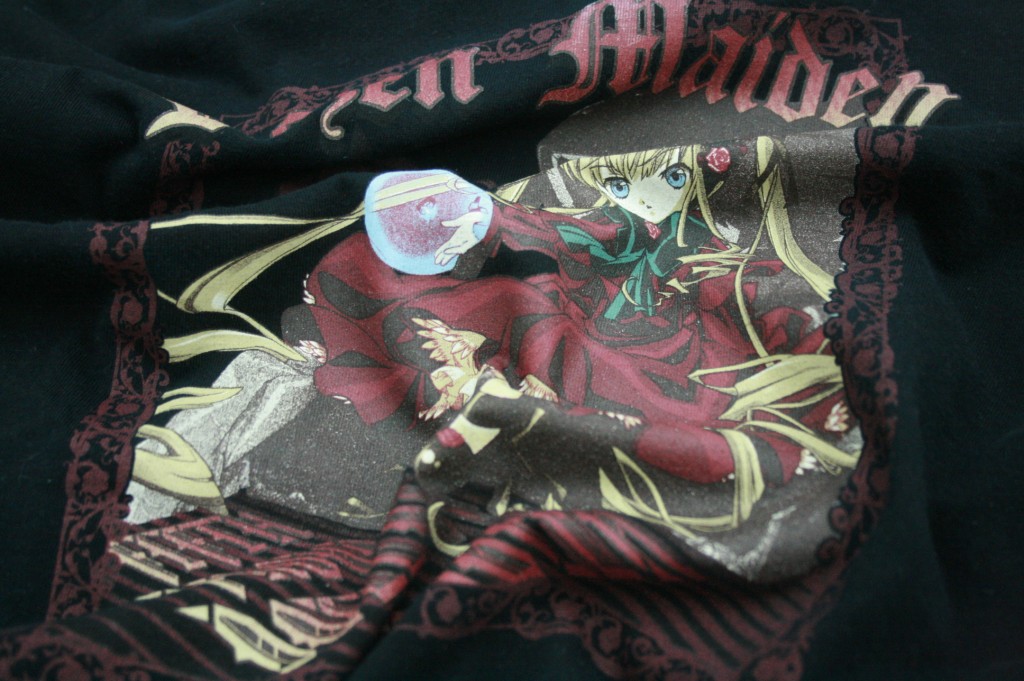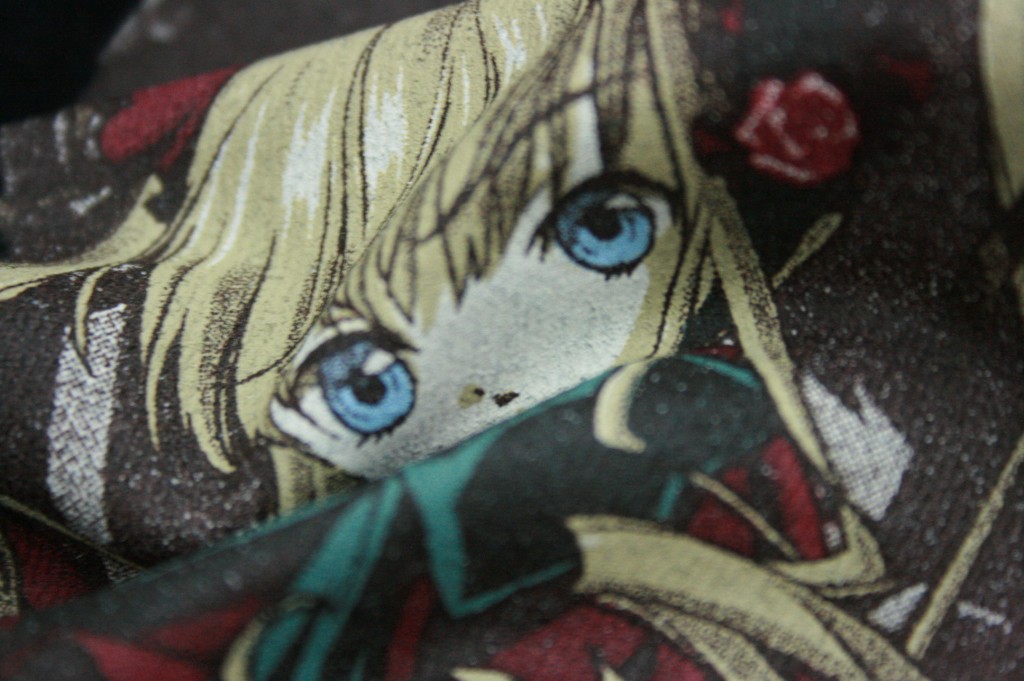 More details on the print. I must say I really love the printing. The print is quite flexible and durable for a thick print. I see no cracks after quite a lot of washes. The only concern is when the shirt is being ironed, as careless ironing can cause smears around the shirt.
I remember I got this T-shirt with this one for a bargain (1000 yen I believe). These two can be considered my best buys so far. Great T-shirts for low prices.
(T-shirt store page: ローゼンメイデン 真紅 Tシャツ)